As 2021 came to a close, an Arizona company with an established footprint in Florida paid an eye-popping $363.12 million for Jamaica Bay, a manufactured home community on Tamiami Trail in Fort Myers.
The transaction was one of the largest in the county's history and reminiscent of the October sale of the Naples Beach Hotel & Golf Club for $362.3 million, also to an Arizona company. And it surpassed the 2018 sale of the Hyatt Regency Coconut Point Resort & Spa in Bonita Springs for $220 million, which, at the time, was called "the largest acquisition ever of a single Gulf Coast lodging property."
While those two properties were waterfront resorts on some of the nicest beaches in the country, Jamaica Bay, nice as it might be, is a mobile home park located between a BMW dealership and a Walmart Supercenter.
If it can sell for $363 million, those who watch, dabble and invest big in the local commercial real estate industry have to be asking themselves: What does that do to the value of other properties in the area?
According to Lee County property records, the buyer of Jamaica Bay is Cove Communities, a Phoenix-based owner of manufactured home and RV parks in the U.S. and Canada. Records show that Cove, using the name Jamaica Bay Venture III LLC, paid the $363 million on Dec. 23 and that the county collected $2.5 million in documentary stamp taxes.
Joyce Mireault, Cove Communities' vice president of marketing, declined to confirm the company paid the $363 million, saying, "I will tell you that our investors have a policy that we don't disclose any purchase prices, so I'm not going to be able to provide you any of that information."
This is not the first time Cove has spent big in Florida. In 2018, the company spent $165 million on a pair of properties in Sarasota — $90.77 million for Camelot Lakes Village and $74.225 million for Camelot East Village.
Lee County records show that about 1,400 homes are on the Jamaica Bay property. The development itself is age-restricted and, on its website, boasts a host of amenities, including three clubhouses, tennis courts, a library and two heated pools.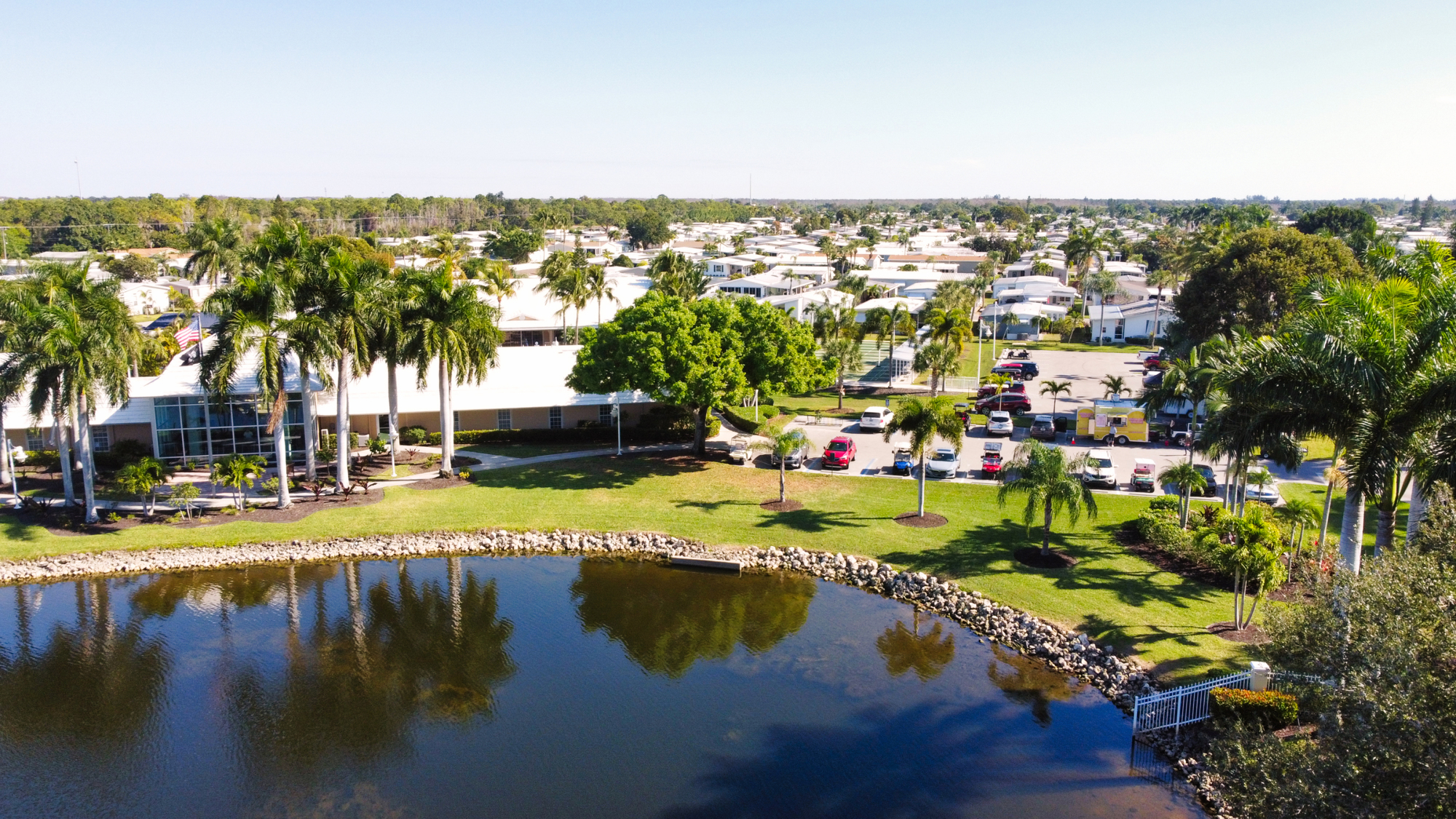 While the amount of money spent on the 230-acre property is startling to many, the economics of the deal make sense, according to some commercial real estate experts.
The manufactured home business is really a land-lease business, where residents own the prefabricated homes and the property owner collects on the land those homes sit on in perpetuity. The property owners' major expense is for the maintenance and amenities for the residents. But most charge a homeowner's association fee, in addition to the rent, that cover those costs.
Jamaica Bay does not charge an association fee and its lowest lease rate starts at $933 per month.
So, while the $363.1 million price tag seems steep — and grabs headlines — it does not mean Cove Communities overpaid because, basically, what the company did is buy a steady revenue producer.
"It's the chase for yields," says Nelson Taylor, market research director for LSI Cos. in Fort Myers, which was not involved in the transaction. "If you can place that much money on an income stream and get a return, good on you."
Plus, what Cove Communities paid for Jamaica Bay may just be the start of prices going up on those types of properties as demand increases. As home prices and rents continue to skyrocket, living in a manufactured home community is becoming more attractive to people, research shows. According to the Manufactured Housing Institute's 2021 industry overview, 22 million people in the U.S. live in manufactured homes. The units make up 9% of single-family home starts.
One of the key reasons for the popularity is affordability. The institute reports the average price per square foot for a manufactured home is $57, compared to $119 for a site-built home — a figure calculated before housing costs began to shoot up.
Cove Communities is poised to capitalize on that growth as one of the largest owners of manufactured communities in the country. The company owns 11 55-plus communities, all in Florida, and nine all-age communities in California and Canada. Cove also own nine RV resorts, six in Florida.