Orlando-area entrepreneur and leadership coach John King started a recent presentation in Sarasota with an unexpected tale: the story of the 2000 Sydney Olympics British rowing team. 
It had been 88 years since the Brits won gold when those Olympics were held down under. But, King says, the team's leaders wanted to change that pattern. "The only problem," King says, "is the team wasn't very good."  
The team soon landed on a leadership epiphany, with one integral formula. When making a decision, from uniform materials to practice times to who makes the squad, the team, King says, put every question through a singular prism: Will it make the boat faster? 
That was a strike-gold decision: Great Britain took first place in 2000. King used that story as a lead-in to a recent presentation he delivered called "Get a Grip on Your Business." The event, hosted by the Sarasota County Economic Development Corp. and GrowFl, a second-stage growth acceleration organization, was held at the Lakewood Ranch Campus of State College of Florida. King, who previously ran a movie production business, is an implementer of the Entrepreneurial Operating System, the brainchild of entrepreneur and leadership author Gino Wickman. Wickmans's books include "Traction: Get a Grip on Your Business" and "Rocket Fuel: The One Essential Combination That Will Get You More of What You Want from Your Business."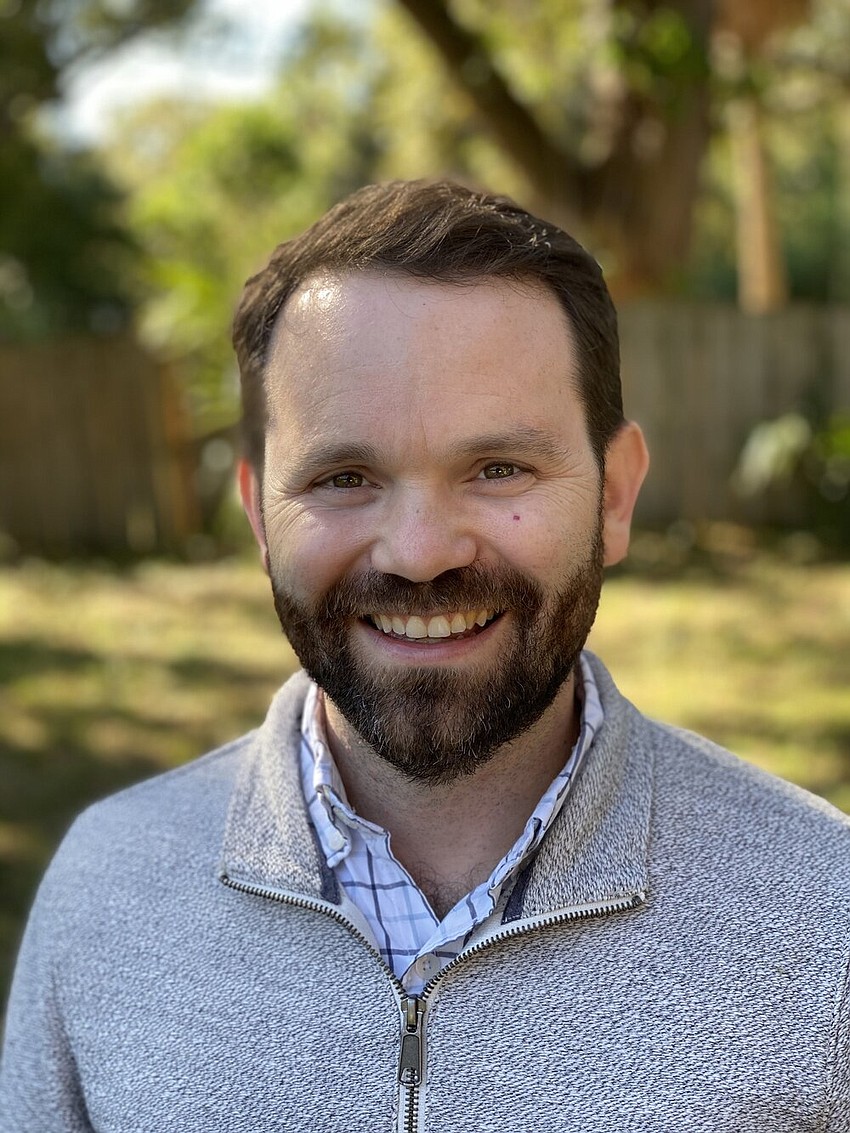 King says there are three pillars of the Entrepreneurial Operating System: vision, traction and health. "Vision without traction," he says, "is hallucination."
After those three pillars, the Wickman EOS method has six key components, or what King calls tools. The idea with those tools is to help entrepreneurs build teams with focus, discipline, and accountability, which, in turn, the program says, will lead to a sustainable business. 
Got your six 
The EOS program is designed for businesses with 10-250 employees that are usually in the second stage of growth — and hungry for more. (The EOS program, with a facilitator such as King, costs a fee. While prices vary, the firm's nationwide franchise documents state that in 2020 an average implementer session fee was $5,200 per daily session.)  
During his 40-minute presentation, the high-energy King went through the six components in what he called drinking from a firehouse fashion. One factor that stands out to me on all six tools — not a total surprise — is a must-do for these to work is to be vigilant about over-communicating with employees.
The components include:  
1. Vision
This is a dual component, of both making it clear where the organization is going and how it will get there. King says this step includes asking eight questions of you and your leadership team. One of those questions, King says, in a page from the Gold Medalist British rowers, is what does winning look like? "It's very easy to get distracted," he says when creating a cohesive vision, "so it has to be a three-year picture."
2. People
King says there are times when a team within the companies he works with hit ceilings. That makes this step crucial, to find the right people for the right seats. 
3. Data
This involves ditching the ego, personalities and subjective decision making, and instead utilizes a scorecard and measurables. Data can help prove — or disprove — if a company is headed in the right direction. 
4. Issues
"Every company has issues," says King. In a phone call after his presentation he adds that issues can range from competitive threats to a client crisis to a new workflow for employees. "Issues," he says, "are anything and everything the leadership team deems valuable."
5. Process
This tool is designed to help ensure the systems that drive the business — which can often be logged in the founder's head — are written down and clearly understood. This not only helps with the day-to-day, King says, but sets up the business well when it's time for an exit strategy. "You have to have processes to get consistent results," he says, "whether your company is in Topeka, Vancouver or Sarasota."
6. Traction
This is the final component for a reason, going back to King and Wickman's belief that vision without traction is essentially a fantasy. In the EOS world, traction includes a meeting every 90 days where every employee is given a task, known as a rock. They are rocks because they carry the heaviest weight and are a 90-day priority. Once people have their rocks, leaders must check-in and hold them accountable to complete the assignment. "You can have vision all day long," King says, "but until you have traction, you don't have anything."
Issue driven 
King has been an EOS implementer since 2019. He got into it from a company he worked for back then, Orlando-based Strong Films. He was COO, and, like he's since seen with many clients, the company, despite some successes — a Netflix documentary and Publix and Disney commercials among them — had some issues. "We needed to get everyone focused and on the same page," he says.
The company hired an EOS implementer, and King, also a musician with public speaking experience, says he "loved it so much" he decided to start his own EOS implementer business. He helped Strong Films and has also worked with dozens of other companies. 
Going on four years, King's passion remains the same: be a conduit to help entrepreneurs and leaders live their best lives."Entrepreneurs want to push. They are always looking to achieve great things, and push their limits," he says, "and I have a deep desire to help entrepreneurs get what they want out of life."