Unlike, say, fast food, when you think of the custom homebuilding industry, the term "franchise" isn't the first descriptor that comes to mind. But Clearwater-based AR Homes by Arthur Rutenberg has thrived as a franchisor for decades, with tens of thousands of home built by franchisees in 10 states, including Florida.
The company has done that despite undergoing a major reorganization following the death of visionary founder Arthur Rutenberg at age 89 in March 2017. Rutenberg, says current CEO Jim Rosewater, remained actively involved in the company well into his 80s. So much so that the term "actively" might be an understatement.
"When you're an entrepreneurial company, like ours was, strategic planning was whatever Art decided we were going to do next year," he says. "He'd come out and tell us and we'd go execute whatever that was."
AR Homes has a different organizational culture today, though its leader is a veteran of the company. Rosewater, 56, has been affiliated with the firm since 2010, when he owned and operated Paragon Homes of Charlotte Inc., an AR Homes franchisee in Charlotte, North Carolina. He sold his Paragon Homes shares to his business partner in 2014 and was named AR Homes southern group president. He was promoted to COO in 2018 and then CEO in 2019.
"Today it's very different," Rosewater says. "We've built out a highly professional management team."
Rosewater says AR Homes, even though it was founded in 1978, had some growing up to do after the departure of its creator.
"Our company had been around a long time, but it was always Art's vision," he says, "and so the question was, 'What's the vision for the new owners? What's the vision for management, and how do we align?'"
Those are not easy questions to answer. How did AR Homes go about tackling them?
Rosewater says the company's transformation couldn't have happened without a long-term, deliberate approach. He says it took three years to assemble the current executive team, and then, when the right pieces were in place, the C-suite decamped to an off-site retreat, of sorts, and hired a professional, third-party facilitator to help them develop guiding principles and mission and vision statements.
"It was such a successful process that we decided we wanted to do it every year," Rosewater says.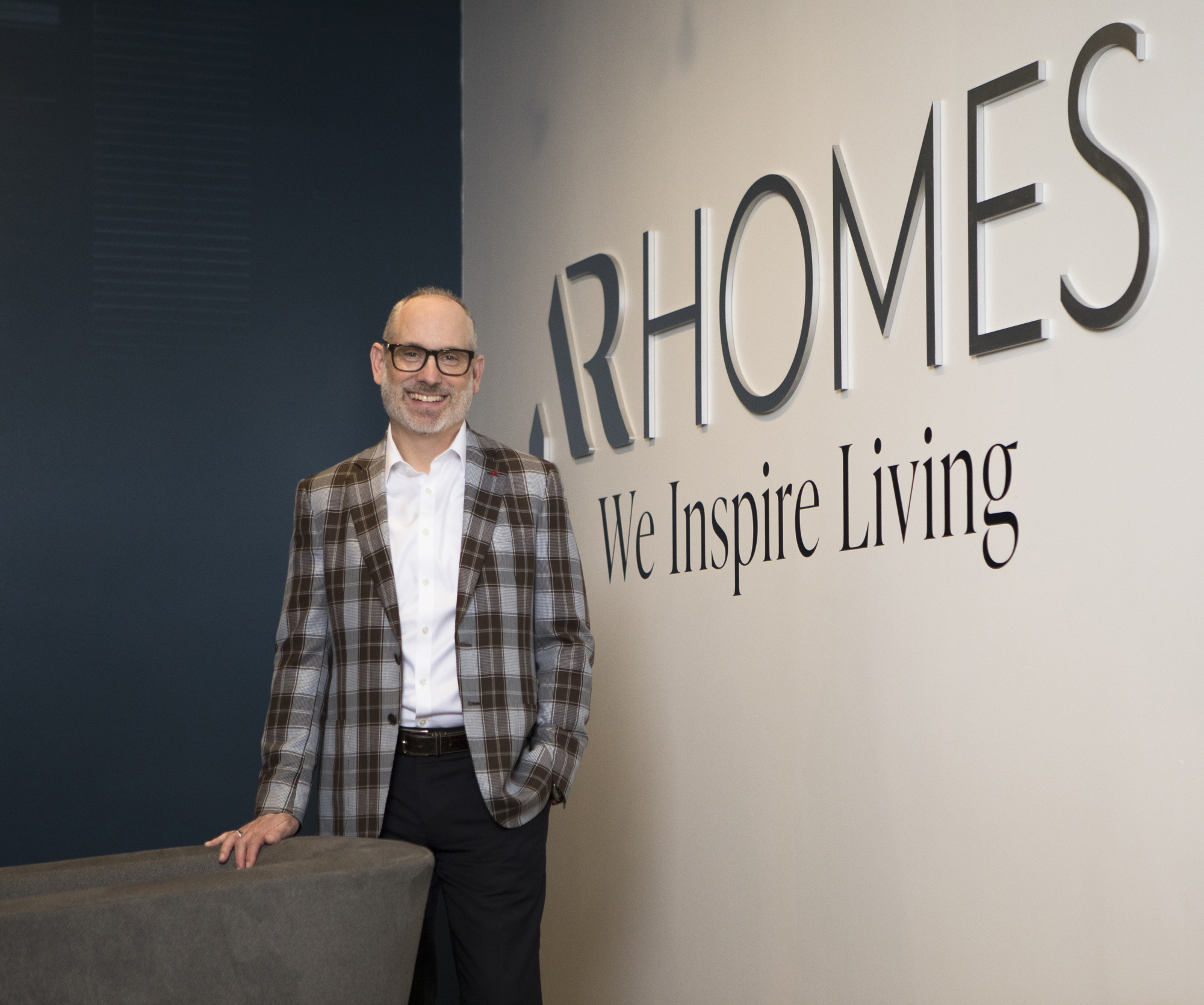 He credits the soul-searching approach with helping AR Homes navigate the challenges of putting a family-owned local business on a path toward having a national presence and profile. One overarching challenge during that process: since the company remained majority owned by surviving members of the Rutenberg family, the transition had to be undertaken with delicacy and respect for the past, but without fear or avoidance of change.
"Art envisioned us being a multistate company," Rosewater says, "and to do that, you have to have additional product — you can't just take the Florida product and build it everywhere. So today, we have seven different plan collections that support 46 franchises in 10 states. I'm proud of that achievement, because it is a lot of work to understand the different markets."
AR Homes charges a franchise fee of $50,000 and requires franchisees to adopt the company's brand, franchise policies and operating guidelines, which it calls the AR Way. But franchisees remain independent business owners and are free to hire their own staff and subcontractors without franchisor approval. Franchisees keep 100% of their profits but, like any other franchise business, the franchisor receives royalty fees.
With cumulate franchise sales of $774 million in 2021, up from $455 million in 2020 and $318 million in 2019, the formula is working — and it's attracting franchise owners from other industries.
"An AR Homes franchise can be very lucrative," Rosewater says. "You'd have to own a lot of Subway franchises to to make the kind of income that a well-run homebuilding franchise makes."
Franchisees, Rosewater says, benefit from AR Homes' extensive library of home designs and subsequent ability to quickly make changes to plans and pricing. They also get to tap into the company's network of tradespeople and vendors, and lead generation is handled by the AR Homes marketing department and website, which has been lauded with a top award from the National Association of Home Builders.
"We've already awarded four [franchises] so far this year, and so we're on track to award eight, but I'd like to see us award 10," Rosewater says. "Texas is a big expansion market. We awarded two franchises in Houston this year. It's pretty green pasture over there for us."