Over the 30-plus years Samira Beckwith has been leading Fort Myers-based Hope Healthcare, the nonprofit has expanded from a hospice serving less than 100 patients to an organization offering a full spectrum of health care services. Hope Healthcare now cares for some 3,000 people a day, providing hospice, palliative, cardiac and senior care; a Parkinson's program; care for children with complex medical conditions; and grief counseling for all ages plus complementary therapies.
But Beckwith, who has been in the hospice sector for 40 years, shows no signs of stopping or slowing the expansion of services. "We have to continue to be relevant for people and for the communities we serve," she says. "Even with all the effort we've put in, we can't let up in our quest to really assure quality of life for people. People can live better or to their potential while they have a serious illness or advancing illness."
Beckwith is also on the forefront of many advances and changes in the hospice industry, both in Florida and nationally. In Florida, Hope Healthcare is one of a handful of end-of-life care organizations that have significantly expanded services in recent years. Others in the region to have done that include Empath Health, parent of Tidewell Hospice, and Chapters Health System.
Even so, Beckwith says she's humbled to be considered a change maker. "Making changes means really focusing on what needs to be done, not just what's easy," she says. "And looking at the greater good. You look at what people need and then how to achieve that for the greater good of the person, their family, their friends, the community and also our entire society. That's what I've dedicated my professional career to, trying to make this difference for people in what is the most difficult time of their life — the closing chapter of life."
She knows many people don't want to dwell on this portion of life; it's easier and more appealing to celebrate births and other joyful milestones. But she's passionate about "trying to convince people that we have to be as dedicated to the closing of life," she says.
While it can be a painful time for the individual and their loved ones, respecting and honoring this moment can also provide benefits for the family. Yet trying to shift the societal mindset around the last chapter of life, Beckwith has learned, requires a constant dedication to improvement and an unwillingness to be satisfied with the status quo. It also takes continual evaluation of the needs of the community and whether they're still being met, plus an understanding of the challenges of the current health care system and the potential new technology brings.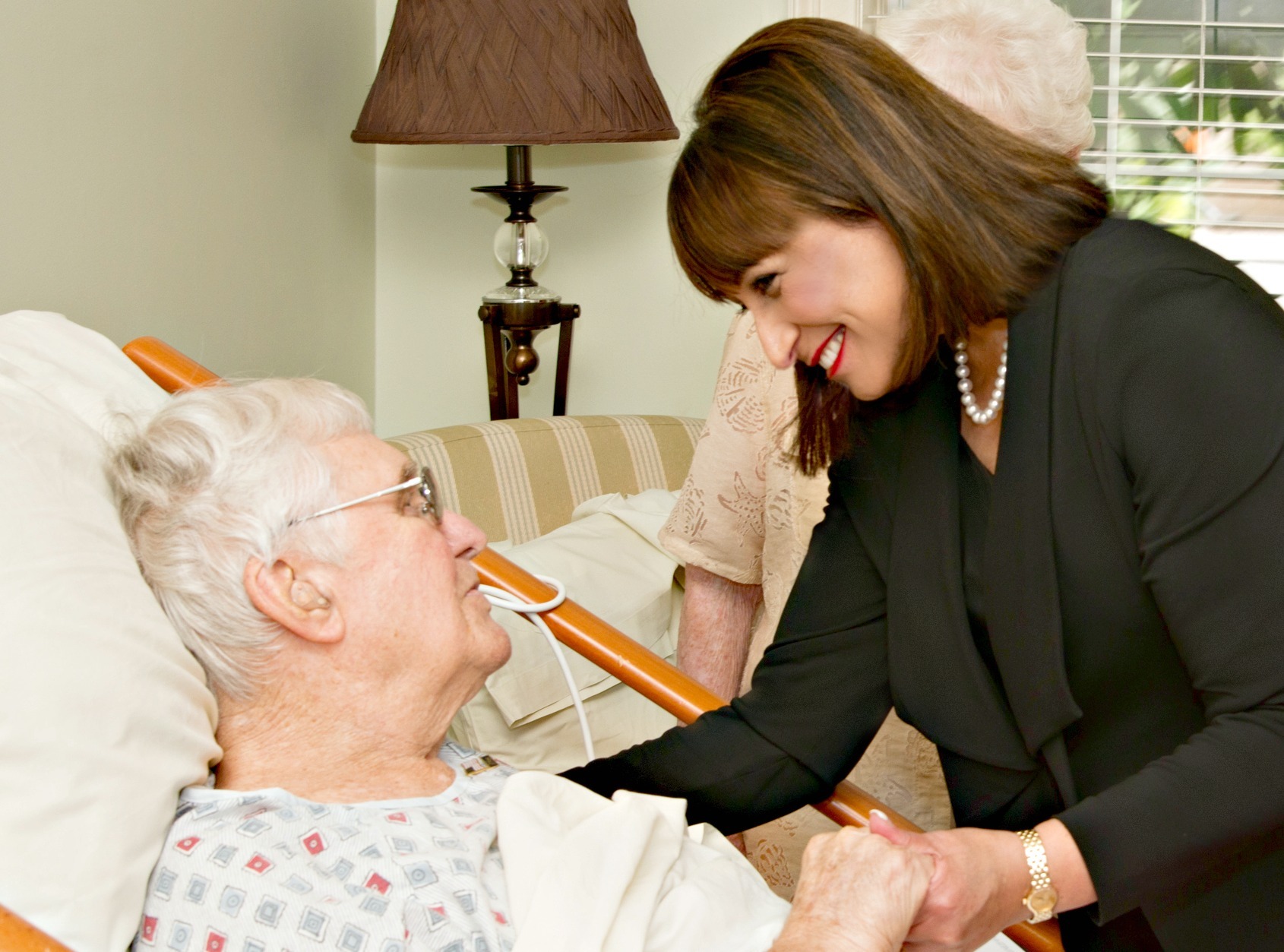 "We have to be sure we're being innovators and striving to improve," Beckwith says. "We have to constantly be looking at that, because people's needs change. As our society evolves, every day is different. Technology is changing the world, so we have to be a part of that."
She's also continually working to make sure people know about what's available through Hope. "The services we offer are not the services people necessarily want to think about, so that just adds to challenge," she says. "How do we relate to the community so people know about us and can access us? How do we relate to the rest of the health care system so they can help provide the access people need? That is an ongoing question."
The desire to make a difference and the gratitude of the families who have been helped by Hope Healthcare inspires Beckwith's continued work at both Hope and beyond the organization. She's served on the board and public policy and education committees for the National PACE (Program of All-Inclusive Care for the Elderly) Association and as chair of the National Partnership for Healthcare and Hospice Innovation, National Hospice and Palliative Care Organization and National Hospice Foundation.
This kind of work with a broader scope can lead to beneficial changes for everyone. "It's knowing we can come together and make a difference," she says.
Beckwith leans into the idea of using a team approach to help make change happen. "It's little things like that that are always in my mind, like the saying that there's no 'I' in the word team," she says. "As difficult as things might be at times, I think for the most part I find people to be good and to want the best for people, no matter what the product or service or change is."
She feels it's vital to understand your motivations, goals and mission when aspiring to innovate and bring about change. "I believe we've grown because we have focused on the unmet needs in the communities we serve and because of our dedication and commitment to our mission," Beckwith says. "We have stayed true to our mission and wanted to provide the best care for people and the right care at the right time for people. Many other organizations focus more on maybe what's best for them. We maintain that commitment to the people."