Thanks to a partnership with Enroute, a startup part of its TGH Innoventures venture-capital program, Tampa General Hospital has added another high-tech, artificial-intelligence-powered patient management tool. The list already included the $13 million CareComm system, developed in conjunction with GE Healthcare.
Whereas CareComm was implemented to improve the hospital's capacity by eliminating operational inefficiencies that increase the length of patients' stays, Enroute is specifically targeted at patient transportation — admitting, moving and discharging patients. Under the old system, if a patient needed to be moved from their bed to an operating room, for example, the request would be routed through a dispatcher who manually schedules and directs transportation requests.
With Enroute, a software-as-a-service platform, transportation team members' location and availability are updated in real time. The system also tracks what kind of equipment — stretcher, wheelchair, etc. — the employee has with them.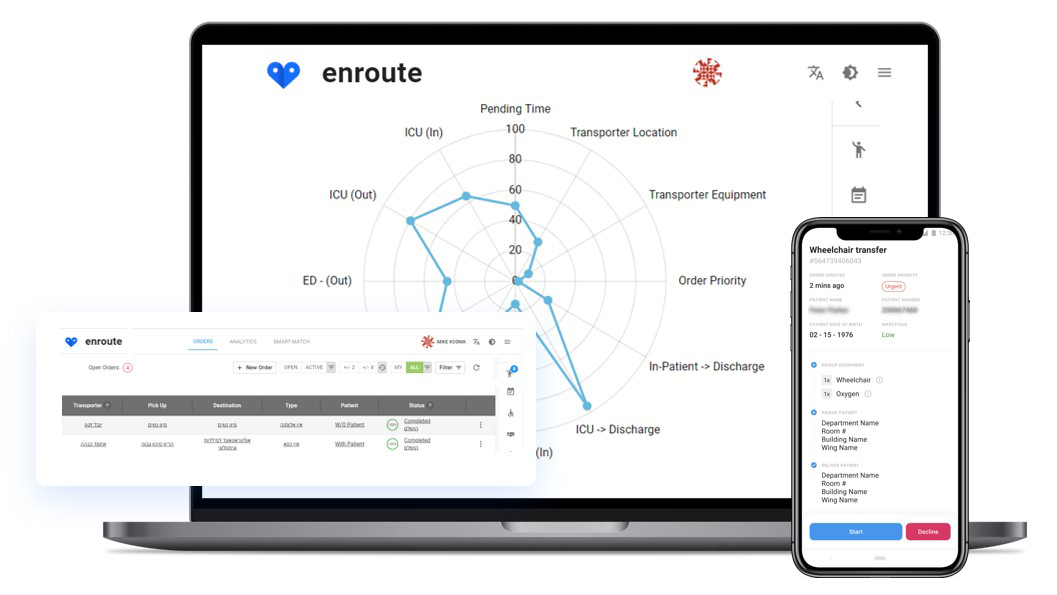 "The system can then automatically assign the closest transporter with the right equipment to transport that patient," states Donna Tope, TGH's senior director of support services, in a news release. "It's critical to our world-class care that the patient transport department be as efficient as possible in moving patients to the services they need to recover.''
Enroute can issue multiple assignments at the same time; after an assignment is made, the system helps team members move patients as efficiently as possible, using technology akin to how a ride-hailing app such as Uber allows users to check the real-time location of the vehicle that's supposed to pick them up.
"Transportation and support services are the backbone of any top hospital and health system," Enroute co-founder and CEO Mike Kosnik states in the release, "and it's our mission, as we grow, to give staff members in these departments the advanced tools necessary to thrive in their roles and ultimately provide patients with the highest levels of care."
Using Enroute, the release states, some TGH departments have seen patient transportation times decrease as much as 35%, on average. Scheduling conflicts have been reduced and efficiency has increased thanks to better coordination, faster discharge notifications, decreased waiting times and better bed utilization at the 1,041-bed hospital. The system also provides for better movement of equipment, materials, linens and lab specimens.