Tampa Mayor Jane Castor used a backhoe Wednesday to tear a chunk off of a former grocery story building and kickstart a demolition that will eventually bring a much-anticipated recreation complex to the city's east end.
The building Castor ripped into is the former Penny Saver Food Market on North 34th Street next to Fair Oaks Park, which the city bought for $1.3 million in July.
The 1.8-acre piece of property is integral for the redevelopment of Fair Oaks Park, with a planned senior center being built on the site of the former store.
Along with the senior center, the city plans to build a recreation center, exercise trails and athletic fields. A rendering of the property show a lake, children's play area and fitness garden space along with two parking lots.
The complex will take up 10 acres.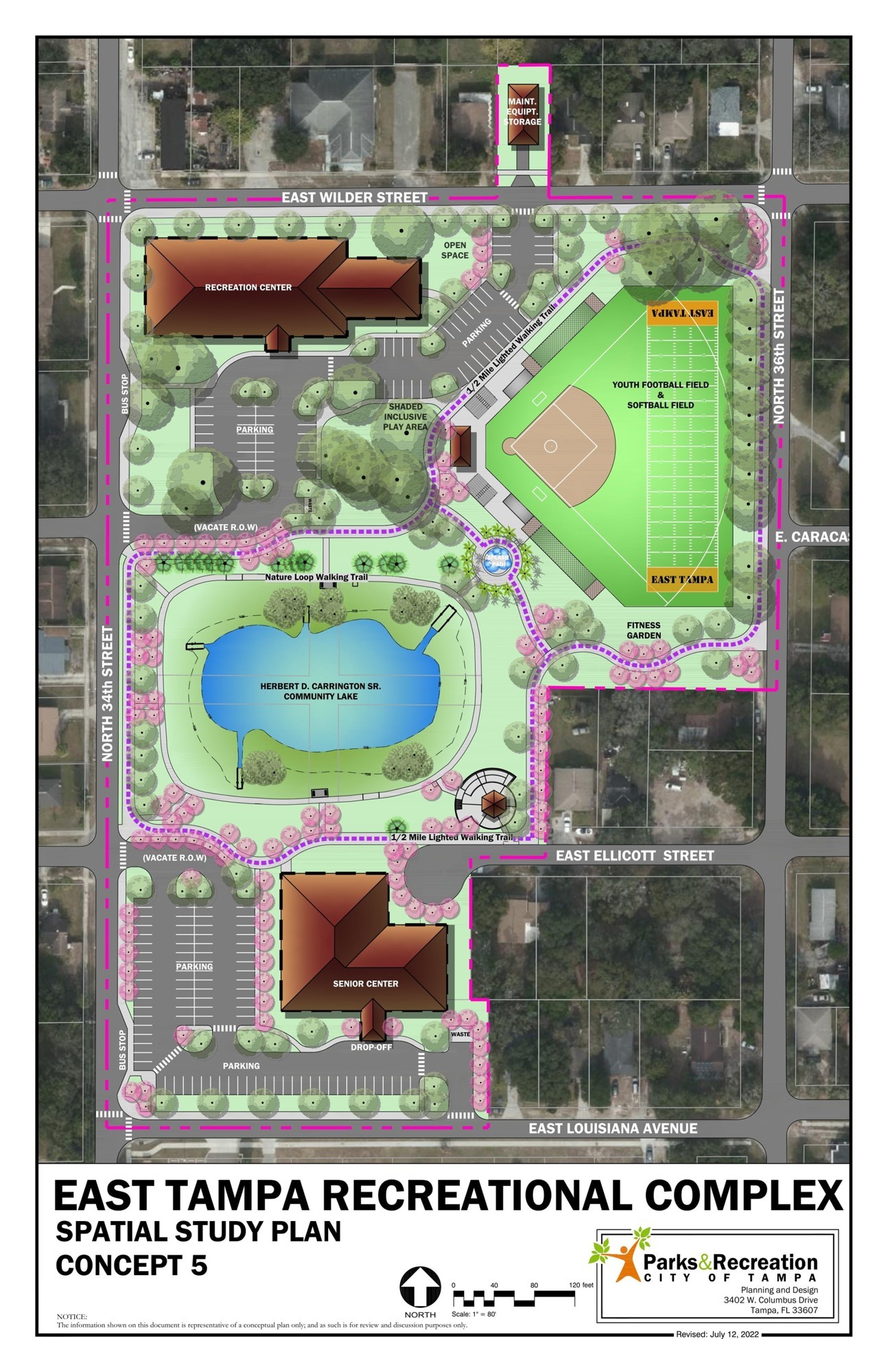 But city leaders almost didn't get to fully realize its dreams for Fair Oaks Park.
The city, after nearly two years of work, canceled the purchase of the Penny Saver property in February saying that "the owners failed to meet the terms of the deal." The property, according to county property records, was owned by ANJ Trade, an LLC based in Tampa.
At the time, officials said they would move on with the development without the extra land.
But things changed and in July the city announced it had closed on the property.
City officials are making plans for a ceremonial ground breaking and are currently in negotiations with the Swedish construction firm Skanska on design and building contracts for the redevelopment of the park.
Skanska, which has an office in Tampa, built the University of South Florida Health's Morsani College of Medicine & Heart Institute at Water Street, Julian B. Lane Park in Tampa and the St. Pete Pier and is working on an expansion of the Tampa Convention Center.
Castor, in a statement, called the demolition "a significant first step."
"The East Tampa community has been waiting for this day."