For most business founders, the company they launch is like their baby.
But now that Jordann Windschauer and her husband have two more babies, a toddler and an infant, she's letting go — a little bit — of her other baby: Base Culture, the Paleo baked goods and snack company she founded in 2012 in her Tampa apartment.  
The Clearwater-based company's grain-free and gluten-free frozen baked goods are sold in some 10,000 retail stores, including Whole Foods, Albertsons, Kroger, Fresh Market, Wal-Mart and Wegman's, among other locations. It did $10 million to $15 million in revenue 2020, operating out of a 44,000-square-foot facility it built in 2017, and has some 30 employees. It also recently received a Series C capital investment from Emil Capital Partners, which, combined with another round of funding from 2020, adds more than $5 million in new investment in the business. 
'We had gotten to a point where it wasn't just about distribution growth. We realized we can try a million different things or we can find someone who's done it and done it well.'  Jordann Windschauer, Base Culture
With all those wins as a backdrop, Windschauer's really big move of late, announced in January, is to relinquish the CEO title and take on a more visionary and product development role. The new CEO is Heidi Krauss, promoted from COO. Krauss joined Base Culture in August 2019, coming from leadership roles at siggi's yogurt and consulting giant McKinsey.
Windschauer, obviously, isn't the first company founder to step back from a leadership role. (Notably, Jeff Bezos just did it, 26 years after he founded Amazon.) But Windschauer's way there illustrates an important teachable leadership moment for company founders in similar sports. One key: Provide an honest assessment of your strengths and weakness — and what your potential replacement in a top day-to-day leadership role can bring to the organization. Another factor: be deliberate — but don't procrastinate.
That's what Windschauer, 30, did at Base Culture. "Ego wasn't really a question for me because I always put the customers first and what their needs are," Windschauer tells me. "I've never really thought of myself as a top-of-the-food-chain CEO. I'm an in-the-weeds kind of CEO."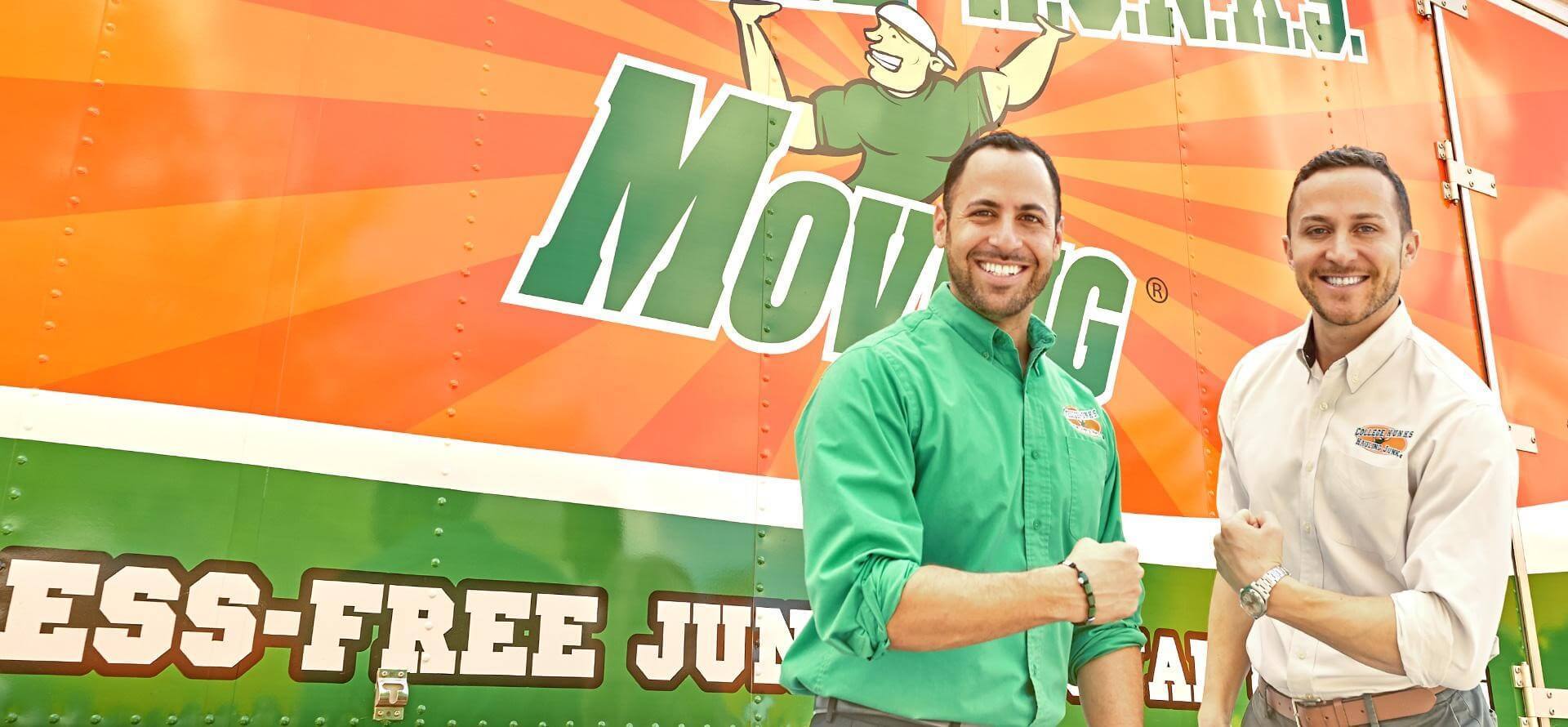 Another recent example of founders giving up day-to-day control of their baby, er business, comes from College Hunks Hauling Junk. The Tampa-based junk removal franchise company, founded by entrepreneurs Nick Friedman and Omar Soliman in 2005, did $128 million in revenue in 2019. In the early days, much like Windschauer, Friedman and Soliman did a bit everything. "We would be taking the calls saying our drivers were driving erratically, and we were the ones driving the truck," Friedman says with a chuckle. "We had to fire ourselves three or four times."   
Some 15 years after they launched the business, Friedman and Soliman now have a brand president: Roman Cowan. Cowan has been with College Hunks for seven years, first as a financial controller, then as COO. The founders promoted Cowan in January. "The business had gotten too big for us to plug all the holes," Friedman, 38, tells me. "We knew we needed an integrator, someone who could balance out our entrepreneurial tendencies."
Slow burn
A common theme in founder succession to a non-founder, I learned from talking to Windschauer and Friedman, is somewhat obvious yet can also be absent from many business relationships: trust. "That's everything," Friedman says, in explaining what he and Soliman looked for in deciding to promote Cowan.
It goes both ways, too. Friedman says he has to trust that Cowan won't damage the brand but Cowan also has to trust the founders, trust they will let him make decisions without intervening. Trust also stretches to disagreements. Friedman says with Cowan being more of a measured, numbers-type leader and he and Soliman leaning more toward big and crazy ideas, there's been some heated disputes. Often, they hash things out over texts. "No one takes it personally," Friedman says. "Healthy conflict is good."
'We're cheerleaders for the company, we're (no longer) doers. But it's still our baby, we're not abandoning the business.' Nick Friedman, College Hunks Hauling Junk 
Building trust, of course, takes time. "It didn't happen overnight," Friedman says. "It's been an evolution."
While Cowan joined the company in 2013, his experience with the brand goes back even further, to 2009. That's when he saw Friedman and Soliman make a presentation on College Hunks at the University of Tampa. Cowan wrote a paper about that event, Friedman recalls, declaring someday he would be CEO of the company.
Windschauer, meanwhile, met Krauss through a mutual connection, someone who invested in Base Culture. They met in 2018, and after a four-month courtship, building trust on both sides, Windschauer hired Krauss for the COO role. "We had gotten to a point where it wasn't just about distribution growth," Windschauer says. "We realized we can try a million different things or we can find someone who's done it and done it well."
Just like Friedman and Soliman, Windschauer didn't hire Krauss solely on the idea she would be CEO someday, it was more of an evolution. The decision to hire a COO, too, goes back to a lesson Windschauer learned from her dad, Bob Windschauer, who ran a forensic engineering firm in Tampa, SDII Global, for 25 years. Early on with Base Culture, the company received some national press for its Paleo products. Business surged, but Windschauer was overwhelmed and initially didn't have the processes in place to keep up. "It was fantastic but I wasn't ready for it," she says.
She asked her dad for advice. "He told me I had a business, and I had a hobby. And I was doing both poorly."
That advice, to hyper-focus on what you want to be, resonated with Windschauer. It eventually brought her to Krauss, who Windschauer is confident will guide Base Culture to new levels of growth. One of Krauss' best attributes, says Windschauer, is the new CEO is levelheaded under pressure, like say, a global public health crisis. "Hard times are when someone's true colors really shine through," Windschauer says, "and she did amazing things for the company in the pandemic."
Krauss, adds Windschauer, brings another thing to the CEO role, something close to any founder's heart: passion for the brand. "Day after day," Windschauer says, "Heidi lives and breathes and dreams about this company and where its can go in the future."
Stick around
Like many founders who give up a C-suite role — Bezos would seemingly be in the same position now — Windschauer and Friedman make a point to say they aren't bidding adieu to the business.
Windschauer will remain on the company's board, and do more of what drove Base Culture's success when she founded it, product innovation. She's also looking forward to no longer working 14-hour days and spending more time with her husband, an ER doctor, and their children.
Friedman and Soliman will also remain highly engaged with Cowan and College Hunks. The trio will continue to have what Friedman terms monthly same-page meetings, where they go over big ideas and issues. Friedman also says he and Soliman, like Windschauer, will take advantage of having another person to handle daily CEO-type tasks. "We're cheerleaders for the company, we're (no longer) doers," he says. "But it's still our baby, we're not abandoning the business."