Forget what you know about restaurants. No longer are the days of sitting down at a restaurant. That model has been left behind. That was so 2019. 
Enter the new era of kitchens. It goes by a lot of different names, which vary slightly in meaning. One common theme? These are not typical brick and mortar restaurants. Enter virtual, ghost, shared, dark and cloud kitchens. That's the new thing. 
"This is a concept that began before the pandemic but really developed during," says Geoff Luebkemann, senior vice president of the Florida Restaurant and Lodging Association, the hospitality industry's leading state-based lobbying group. 
This new concept of kitchens is more focused on food prep in a commercially-licensed area — with no seating or customers. "You can put it anywhere," Luebkemann says. "The customer-facing presence is all online." 
From a business model perspective, to some, this trend makes perfect sense. For example, the one thing veteran hospitality entrepreneur Gordon Lippe, owner of Your Culinary Place in Sarasota, hears constantly in the industry is industry officials wanting to get rid of front-of-house operations. 
"It's always been about the food," he says. "So, let's make it about the food." 
The term 'ghost kitchen' gets Lippe riled up with well-known people like TV chef Guy Fieri using their brand to occupy a kitchen. When these well-known chefs associate the term 'ghost kitchen' with their brand, it defeats the purpose of a ghost kitchen. "It's about making all of these things available to clients who wouldn't normally have this opportunity," he says. He calls his operation a chef incubator.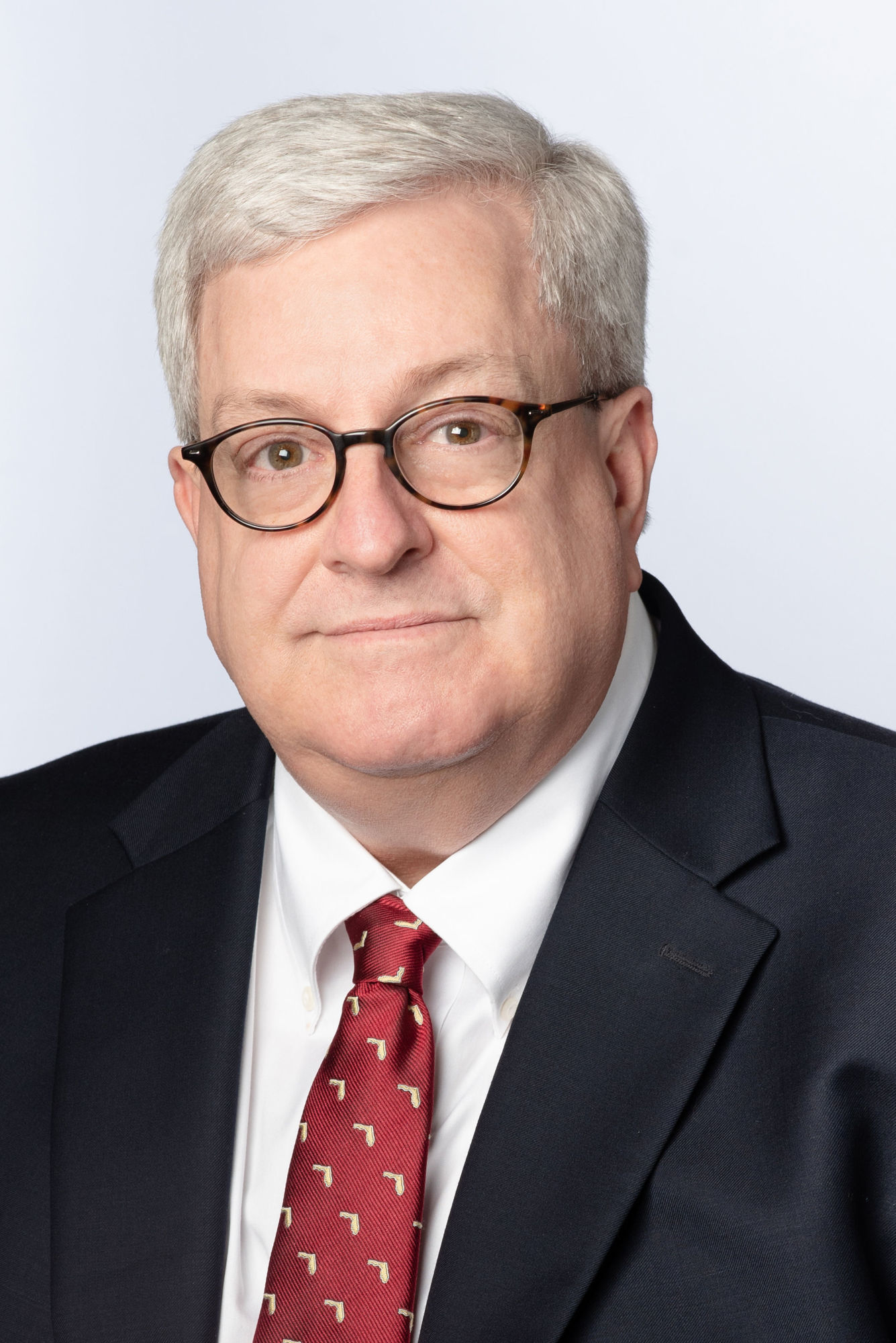 Guy Fieri's Flavortown Kitchen, with 11 locations/kitchens in Florida, including spots in Naples, Tampa and Sarasota, near The Mall at University Town Center, isn't the only big name stepping into the trend. Chuck Norris inspired the Cluck Norris Ass Kickin' Chicken ghost kitchen, which operates out of the Rusty Bucket Restaurant and Tavern, also in the UTC area, outside Lakewood Ranch.
Tampa-based Bloomin' Brands, parent of Outback Steakhouse and Carrabba's Italian Grill, also recently introduced an off-premise business concept. The company's delivery-only venture, Tender Shack, started in Tampa before expanding nationwide, including a location in Sarasota.
As of early 2021, Tender Shack's delivery-only menu was available, through DoorDash, in more than 700 markets. Even grocery giant The Kroger Co. is getting into the virtual/ghost kitchen sector, with several concepts it recently introduced in the Midwest.  
To Lippe, the spotlight on the niche smells right. Throughout his experience in catering and the restaurant industry, Lippe says people are constantly using others' space. "It's always been that someone just lets you use their space," he says. "It just kind of grew from there."
Lippe currently operates four kitchens in the Gulf Gate neighborhood in south Sarasota County: three are shared kitchens and one is considered a ghost kitchen. Essentially, his shared kitchen spaces are for prep only. With the ghost kitchen, businesses can have customers come in to pick up their order. 
Lippe has had a long career in the restaurant industry, including being the owner and chef of Gordon's Gourmet from 2003-2010 in Sarasota. Now he wants to help others find their footing in the industry. "It's me taking my 25 years of experience in the industry and giving that back to the people," he says. 
The trend really blossomed during the pandemic because the restaurants could continue to operate. "It filled an off-premise need during COVID-19," Luebkemann says. 
That's also when Anthony Petralia, owner of Tralia in Sarasota, got his start. 
"All restaurants changed their business model for a while during COVID-19," he says. When the pandemic hit, Petralia was furloughed from his job as kitchen manager at Gulf Gate Food + Beer for three to four weeks. That gave him the time to pursue this opportunity. "I could never find the time to put it in motion," he says. "It's something I've wanted to do for a long time." 
Finally with enough time, he was able to get the paperwork together and start pushing the concept on social media. Tralia celebrated its first year anniversary July 17. 
Leap of faith
Petralia began his journey looking for commissary kitchens in Orlando before finding Lippe in Sarasota. "This is the only commissary kitchen you could rent by the hour," he says.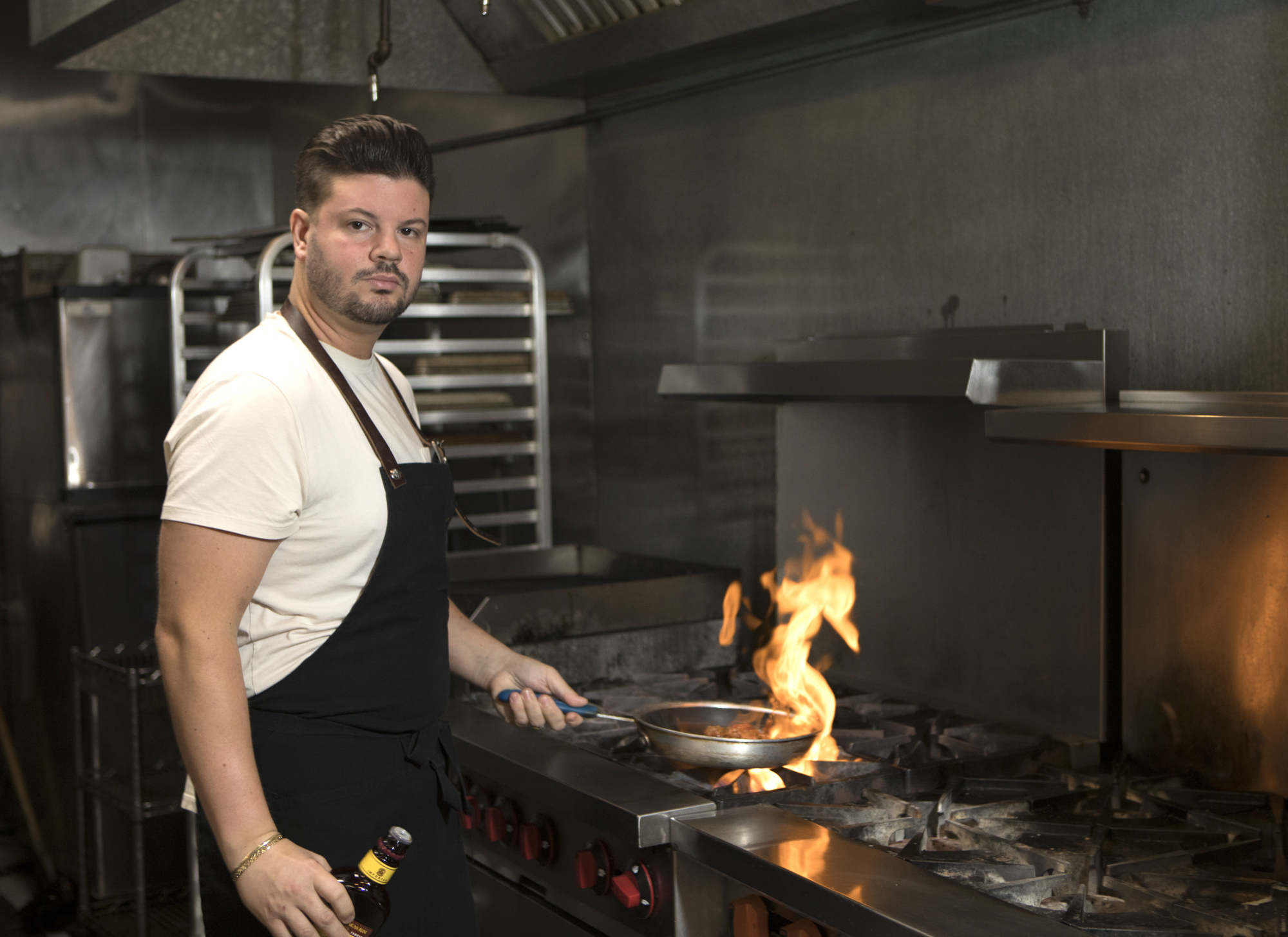 He only opens the restaurant once a week because he stays busy as a full-time culinary director at both Gulf Gate Food + Beer and Seabar, both in Sarasota. Tralia is open on Sundays, so this kind of rental model made the most sense. "It helped us grow," he says. 
When Tralia first started out, Petralia was taking a lot of online orders. But once people started getting out more, he noticed the takeout model began to drop off. 
That's when he partnered with 99 bottles Taproom and Bottle Shop in downtown Sarasota. He's been partnering with the taproom for four to five months now and still uses the kitchen in Gulf Gate to prep.
While visiting the taproom one day, Petralia noticed a flyer that read "Kitchen Takeover." Essentially the business hosts restaurants in its kitchen to sell food to the taproom's patrons. On the nights a restaurant takes over 99 Bottles' kitchen, its menu is the only food available at the venue. Tralia is there almost every other Sunday. 
Petralia's end goal is to become a brick and mortar restaurant. He says that's about six months to a year away. "As we get closer to a brick and mortar, we'll definitely want to do more days in the future," he says. "The end all, be all is a brick and mortar."
But for now, being open only one day a week has its advantages. Petralia says it creates scarcity and demand with customers. Typically, he serves between 50 and 75 customers a week, and up to 100 on a busy day. 
Petralia pays for around 60 hours a month to use the ghost kitchen. He also rents a two-door standup cooler, a metro rack for dry storage and a one-door stand-up freezer from Lippe. His monthly rent is around $10 an hour.  
Lippe got his start with owning ghost and shared kitchens after his catering business ended a decade ago. He still had the kitchen space and when his friend pointed out he should rent it out, a lightbulb went off. 
'So, let's make it about the food.' Gordon Lippe, Your Culinary Place.
Now, he has a business model with a 20-year plan in place. In five years, he hopes to reach five to seven locations in Florida and the Southeast. In 10 years, he wants seven to 10 locations with two franchises. In 15 years, he's shooting for 150 locations. In 20, he hopes to ring the New York Stock Exchange bell with an IPO. 
Lippe is on his way to achieving those dream-big goals with the growth he's seen from clientele alone. In July 2020 he had seven clients. By December it was 18. In May or June he crossed the 50 threshold. His kitchen spaces support a community of food trucks and caterers. "I have 53 businesses that call me home," he says. 
Lippe is more interested in seeing his clients become successful than anything else. Sometimes that means turning people away.
"I guarantee I tell more people, 'no, you're not ready,'" he says. "I'm not interested in people only doing three months. I want them to be here for three years. My success is based on my clients' success." 
Instead, he provides support and advice until they are ready to cross that threshold. "I want them to succeed," he says. "This is a passionate business. It's not easy." 
The four kitchen spaces he operates measure around 1,000 square feet each. Altogether, he leases about 4,200 square feet of space. In September he's opening up another kitchen attached to an event space also in Gulf Gate. The kitchen will be mostly used for a sandwich shop and catering business.  
Lippe's prices range depending on if someone needs the kitchen during prime hours or baker's hours. The baker's hours are cheaper, as those are thought of as being overnight. The rate varies between $15 and $25 per hour. 
Individuals can also rent storage by the month, including refrigerated, walk-in cooler, freezer and dry storage. While he has set prices, he does sit down with each client to discuss what they're looking for and customize each plan. "Use me as much or as little as you want," he says.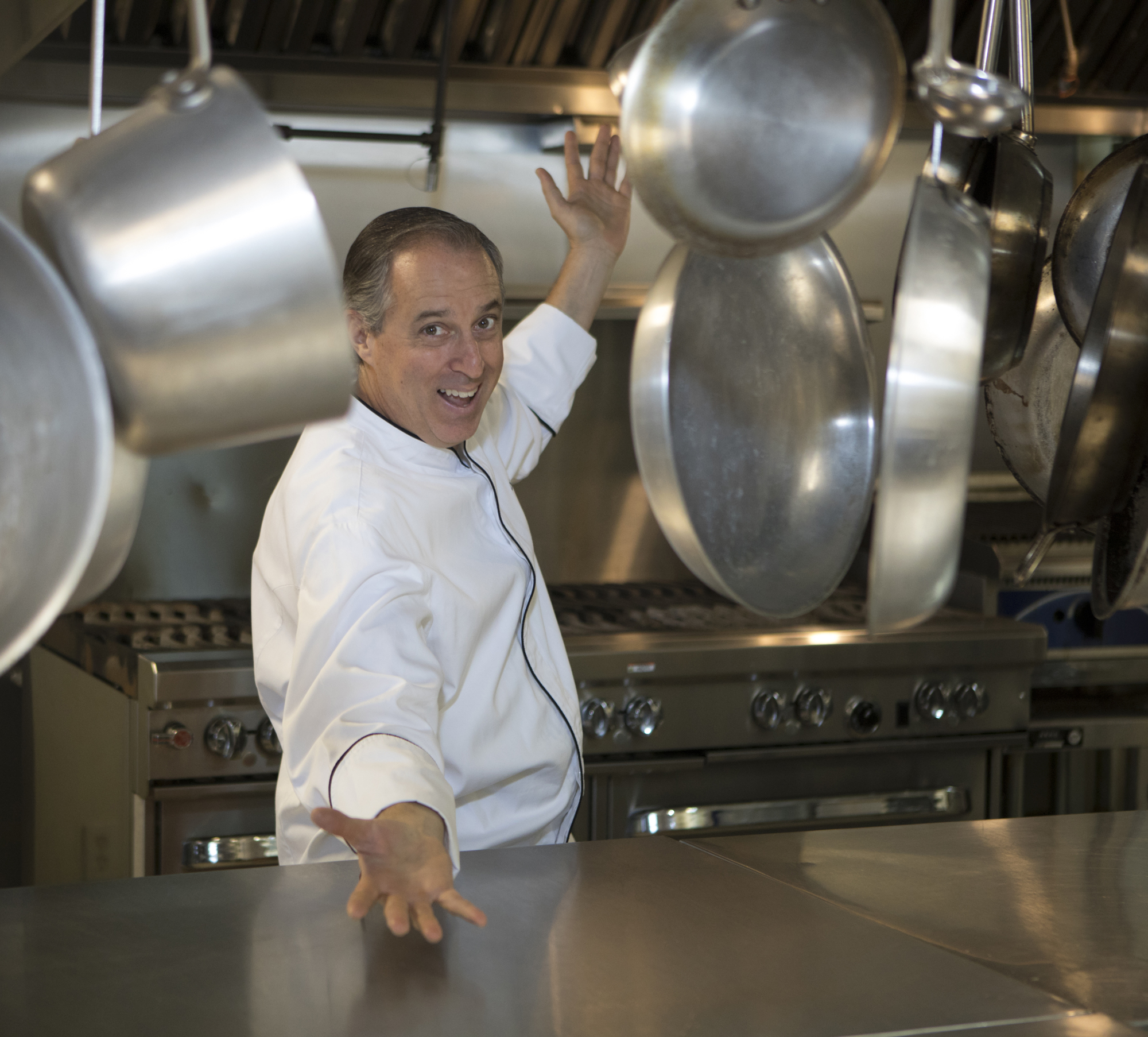 To determine his pricing model, he looked over what others were charging and analyzed his costs. The hourly costs are competitive nationally, he says, but his equipment prices are pretty cheap. 
Reviews are in
The first thing you'll hear when it comes to the pros and cons of the ghost kitchen model is the overhead costs are small compared to owning your own restaurant or kitchen. Additionally, individuals can scale their businesses by cutting or increasing the number of hours they're using these kitchens. 
The flexibility a ghost kitchen offers fosters creativity to flow through restaurant owners. They can set up shop anywhere, as evidenced by Petralia's partnership with 99 Bottles. But these owners can also spend time mixing up their menu. 
While Tralia offers classic pizzas like pepperoni and margherita, the restaurant takes some chances, too."We're doing new things and keeping the menu fresh so people keep coming in," Petralia says. This is what led to the restaurant's "funghi" pizza, which Petralia says was a hit. The pizza featured roasted oyster mushrooms, garlic cream and a black truffle burrata. 
One possible challenge is space constraints. While Petralia hasn't experienced that, he could see it becoming a problem with more clients and less coherent scheduling. 
The community that's built around these kitchens, meanwhile, is an aspect that impresses Lippe. In a traditional restaurant sense, many are competitors. But in the ghost kitchen concept, anyone and everyone is finding their niche. From chefs with years of experience to home bakers. 
"You see these businesses helping each other," Lippe says. "Everyone is willing to help each other. It's been fun to see that."