A trial date has been set in a Collier County lawsuit where several overseas oil and gas sector companies accused a German man living in Naples of an intricate $70 million fraud — claims the resident denies. 
The February 2021 trial date comes 30 months after a group of plaintiffs, including Austrian-based Petro Welt Trading and Russian-based KAToil LLC, filed the lawsuit in the 20th Judicial Circuit. The lawsuit accuses the defendant, Edward Brinkmann, of artificially marking up prices of various goods ordered by a network of foreign oil and gas sector companies he worked for as head of procurement. Brinkmann's company, Naples-based Majab Development LLC, is also named as a defendant.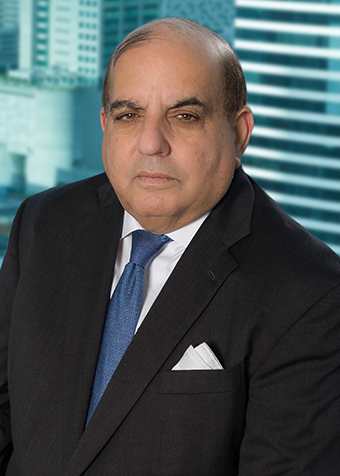 With the proceeds of his alleged scheme, Brinkman, the lawsuit contends, used Majab Development to buy 10 homes in Collier County ranging in price from $300,000 to $3.8 million. An amended complaint with more details on the fraud contentions was filed in the 20th Judicial Circuit in March, and, after some hearings in mid-June, the court set some pre-trial arbitration and mediation dates. "The plaintiffs are happy to have a trial date," an attorney for the plaintiffs, Alex Stolyar, tells Coffee Talk, "and we look forward to our day in court."
Gary Carman, an attorney with the Miami law firm GrayRobinson who represents Brinkmann and Majab, says his client "vehemently denies" the allegations, which, the lawyer adds, stem from "unverified complaints." 
"Mr. Brinkman hasn't done anything wrong, and neither has Majab," Carman tells Coffee Talk. "There has not been one document that shows any proof of any wrongdoing, and we don't see any evidence that supports the accusations." 
One reason for the long time between filing the original case and getting through pre-trial hearings and motions, says Stolyar, is the maze of financial systems and money transfers Brinkman allegedly came up with to defraud the plaintiffs, six companies in total. Brinkman, the lawsuit contends, routed the purchases and inflated the cost of goods multiple times through several Russian and offshore intermediary companies. He created those entities with his mother Anna Brinkmann, who isn't a named defendant but is listed in court documents as a board member and executive of several of the companies. "One of the key parts of the fraud is the wire transfers," says Stolyar, with the Los Angeles law firm Loeb & Loeb. "It takes a lot of time to track these moves."
Carman counters that both parties agreed to the arbitration and trial dates, and the plaintiffs have submitted just as much paperwork as the defendants — more than 170,000 documents per side. "This is somewhat of a complex case," says Carman, "with a longer shelf life."