Just prior to the recession, real estate agent Tim Goff and mortgage broker Justin O'Brien went into the restaurant business — on the side — as franchisees with a Pita Pit in Estero, near Florida Gulf Coast University. Best friends since the third grade, they call fortuitous their foray into an industry in which they had little experience.
"We were young enough and dumb enough to think we could have an investment in the restaurant business as a secondary source of income," Goff says. "It was a blessing in disguise as the bottom fell out of the real estate market, and we had Pita Pit to fall back on," O'Brien adds.
Through the downturn and beyond, the partners, who consider themselves brothers, grew their franchise into eight locations from Naples to Tallahassee. Along the way, they gathered the experience necessary to go on their own and, in 2012, began to plan a new fast-casual concept. 
The clincher? "We love Mexican food," O'Brien says.
Opening their first 3 Pepper Burrito location in Cape Coral in 2014, the pair have since grown the chain to nine company stores and opened their newest in Naples in early June. About the same time, they also completed the application process to franchise in Florida, which would allow the former franchisees to go to the other side and become franchisors. 
Practitioners of servant leadership, O'Brien and Goff don't use titles. Their business cards have only their names and contact information, and they refer to themselves as "chief burrito rollers." Employing about 100, their corporate office includes two other employees. They can usually be found in the stores rolling burritos, sweeping floors and emptying trash cans.
What separates 3 Pepper Burrito from the large pack of quick-serve Mexican eateries? "Hands down the biggest difference is our fresh-pressed tortillas," O'Brien says. "Having the tortilla literally pressed and cooked in front of you is a huge taste difference. Very few multiunit Mexican brands in the country do this. We also offer a few unique sauces, such as avocado ranch made with real avocados or chipotle ranch, to name a couple."
Throughout their advancement process, Goff, 35, and O'Brien, 34, have stuck to the plan of gradual, purposeful growth. They also strategically placed locations among a variety of demographics to demonstrate viability. 
"We need to show different types of territories — a downtown market, a suburban market and a college town — so if you look at our locations on a map, you get it," O'Brien says. "No matter the market, we know it."
"We need to show different types of territories — a downtown market, a suburban market and a college town — so if you look at our locations on a map, you get it. No matter the market, we know it."

— 3 Pepper Burrito co-founder Justin O'Brien.
They followed the Cape Coral store with a location along a busy commercial corridor in Fort Myers. Then came downtown Fort Myers — in the same building that houses the corporate headquarters — followed by suburban locations in eastern Fort Myers and Lehigh Acres. Those were followed by restaurants in downtown Sarasota, Port Charlotte, Estero and, finally, Naples.
"From day one we had a vision of what we wanted to be in five years, and we stuck with that," O'Brien says. The partners are taking that same approach to franchising, initially limiting themselves to only Florida.
"We said from day one that even though we have had inquiries from the West Coast, the Midwest and Northeast, we're not going to dot the map," Goff says. "We are going to focus on Florida right now and make sure we have a good grasp on that, and we have good support for the franchises."
Starting off as a franchisee put the partners in an ideal position to help them understand what a franchisee needs to be successful. They built their concept with systems in mind that provide franchisees the tools they need to quickly turn a profit.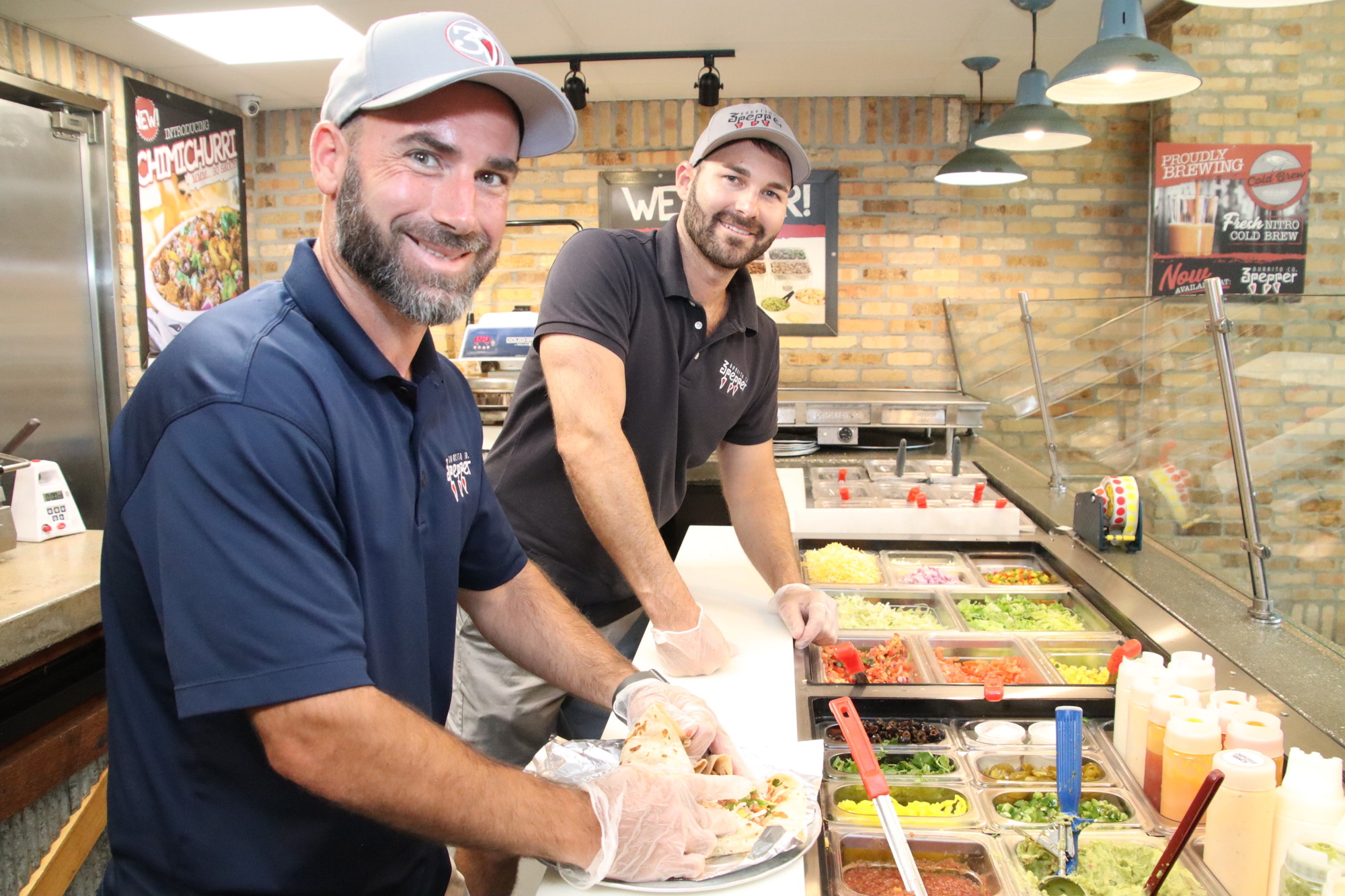 "Coming from a national franchise, we made a pact when we first started that when we do franchise, we will never, ever make money on the back end from any vendor," O'Brien says. "Most franchises get kickbacks from their vendors, and we said no matter what we will pass that along to the franchisees. It's significant because you're talking 1% to 2% of your revenue in the long run. The point is you came to us; you've given us your money; you're entrusting our system. We aren't hiding anything."
Nor are they hiding their ambitions. With plans to move next into the Tampa/Lakeland/Orlando corridor — "Anywhere we can get to by car within three hours," Goff says — they consider Florida wide open for franchising.
"There are a lot of great markets in Florida," O'Brien says. "The potential is huge. You could easily have a couple hundred stores in Florida."