When Master Restoration CEO Jarrett Dixon noticed as many as eight employees shared a single office at the company's 7,500-square-foot headquarters at 1090 Kapp Drive in Clearwater, he knew it was time for a change.
Actually, he knew well before that. But he couldn't afford to buy a 30,000-square-foot former Harley-Davidson dealership he'd been eyeing at 17129 U.S. 19, a high-traffic, highly visible location in the heart of a busy retail corridor.
But with the help of a $2.5 million loan from American Momentum Bank, Master Restoration — a 10-year-old firm with 55 employees that specializes in helping residential and commercial property owners across Florida and the Southeast recover from fires, floods, hurricanes and other natural disasters — will be on the move, possibly as soon as April.
"When I looked at it a couple of years ago, the guy who had purchased it before us paid less than $1 million," says Dixon, 35. (Pinellas County records shows the property last sold in November 2015 for $867,000.) "I paid $2.2 million, but for today's market, I think it was a great deal based on the square footage and location."
American Momentum also provided Dixon an additional $250,000 in financing for upgrades and operational expenses. He intends to add a range of innovative features to the property that will enhance and expand the way Master Restoration does business.
"For today's market, I think it was a great deal based on the square footage and location." Master Restoration CEO Jarrett Dixon
For starters, Dixon plans to hire 20-25 additional employees to bolster the firm's sales staff and custom-cabinetry department. The latter is a line of business the company has provided for years to restoration customers in need of new kitchens and bathrooms, but the extra space "will accommodate a big cabinet shop that we can expand upon," Dixon says. "We've never marketed ourselves under a kitchen and bathroom model, but this will allow us to do that and have a little showroom."
Dixon did missionary work before embarking on a career as a general contractor. He quickly soured on the business philosophy exhibited by some employers — and that drives his business model today. "They were focused more on making money than really helping and servicing the client," he says. "I don't know if it's greed or what you want to call it, but they just cared more about money."
Determined to do things differently, Dixon has made nonprofit and charitable work a cornerstone of Master Restoration. "Our mission statement is to be a servant leader to our community," he says. Company policy is to complete work free of charge if an insurance claim is denied, and Dixon contributes time and resources to organizations including Habitat for Humanity and Homeless Empowerment Program, a Clearwater organization that helps train and find jobs for homeless people.
Dixon says he's able to absorb so many charitable hits to Master Restoration's bottom line because of the sheer amount of work. Hurricane Harvey in Texas and then Irma and Michael and Florida have provided a steady stream of business. "We've been growing by over 35% year-over-year," he says, while declining to disclosed specific revenue figures. "We're very blessed, very fortunate."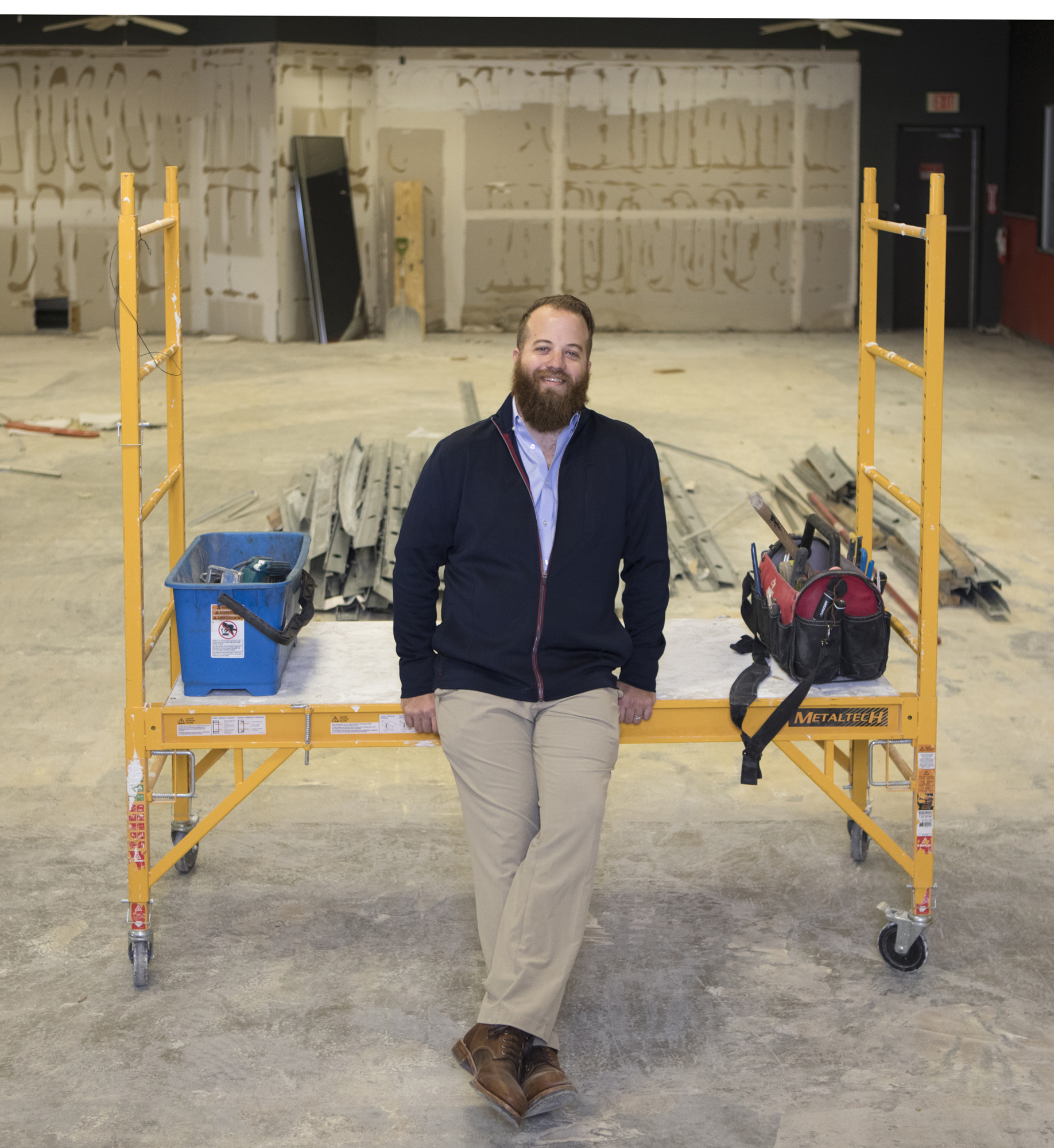 The increase in space, meanwhile, also will allow Dixon to build out additional amenities, such as a rug-cleaning facility and secure, climate-controlled storage space for customers' belongings. "We're going to be able to store a lot more of people's contents, instead of them having to put PODS out in front of their house," he says.
Master Restoration's new look will also include an arrangement with a powerful ally: Home Depot. Dixon says the new facility will include a "mini" Home Depot, stocked with essential supplies his staff members need to deal with fire and flood restoration projects. He calls the venture a beta test that will provide materials at a discounted rate and virtually eliminate the need for trips back and forth to the retail giant's big-box stores.
"We'll only use the supplies on our jobs; it won't be open to the public," he says. "Home Depot will manage the inventory and check it on a weekly basis."
The evolution of Master Restoration will continue beyond its new headquarters. Dixon wants to open as many as eight satellite offices in Florida, starting in Ocala. "This new location," he says, "gives us a base point to grow out from and start the process of opening other locations."