Chad Nuss, co-founder of St. Petersburg-based sales training firm InsideOut, has little problem talking about some of his past entrepreneurial errors. Like the time he abandoned his vision for a prior startup called Silicon Reef, and made a badly timed pivot from being a services company to a products company.
It would seem Nuss, nowadays, like all successful serial entrepreneurs, has learned from his mistakes. But he's not about to stop taking risks — like shifting the business model of the already successful InsideOut. 
"We're hyper-focused on what our customers need, which is that they require their ideas to be validated as fast as freaking possible." Chad Nuss, co-founder of InsideOut
The company offers customized sales training to major tech companies like Google, IBM, Paychex and Autodesk, creating "mirrored" environments that fully simulate the client's network and systems. Though it began life firmly as a service-oriented business, Nuss recently began to see a way to package its battle-tested sales tactics into tailor-made, downloadable "playbooks" to which customers can subscribe. Offering a market-ready, yet constantly evolving, product has proven irresistible to customers, he says. 
"We've already grown another $5-$6 million in 2018," Nuss says in a late October interview. "We made our number by July and had to stop selling."
Nuss says growth and stability has led InsideOut, which did $5.7 million in sales in 2017, to become more "customer-centric" this year. Also, a heightened awareness of the firm's work output changed the way he thought about the company, what it could be and who it could serve.
"When you're a startup, you think so much about yourself, what you're doing and what your product is," says Nuss. "But we flipped it around. We're hyper-focused on what our customers need, which is they require their ideas to be validated as fast as freaking possible."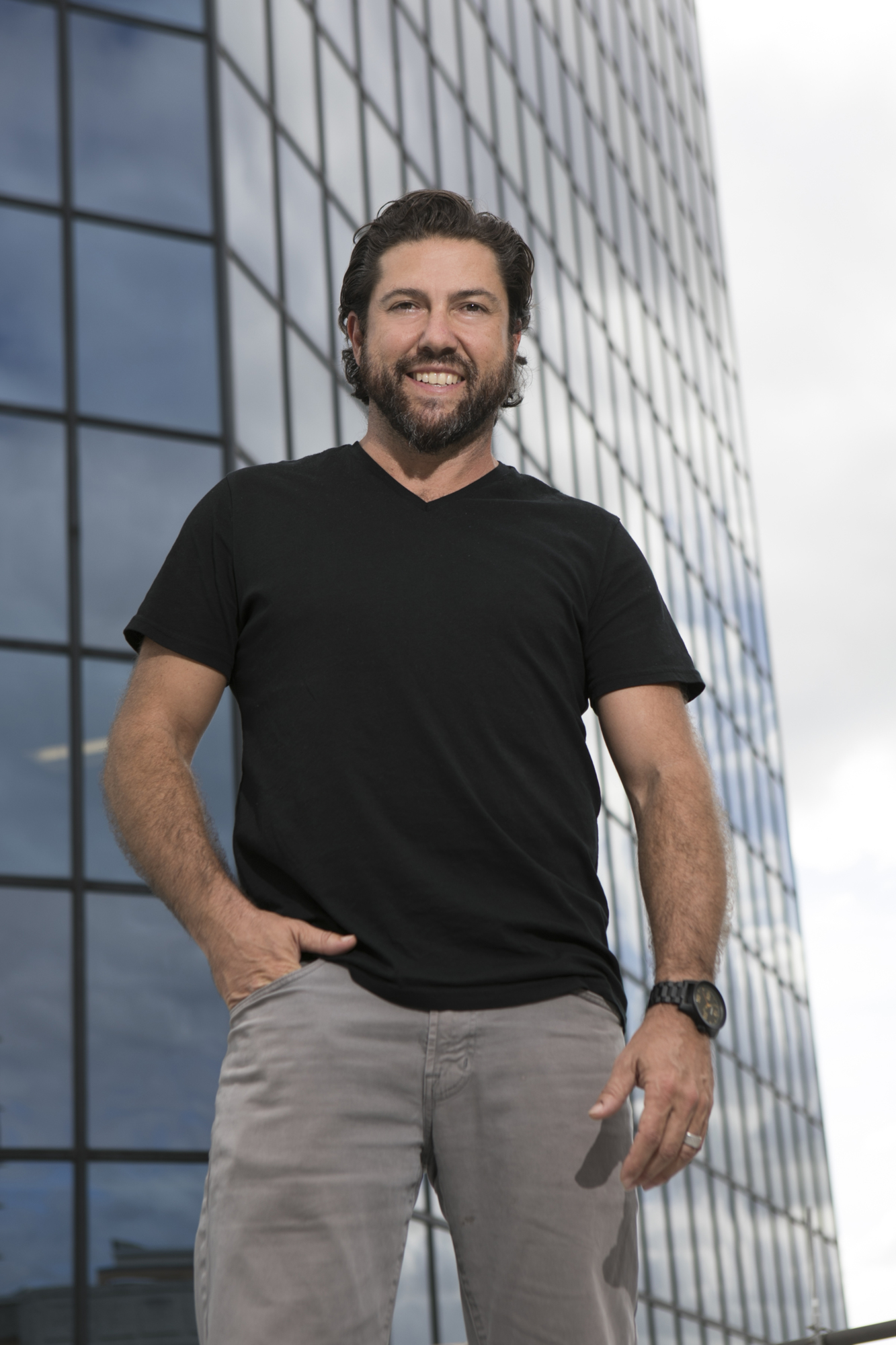 InsideOut's focus, Nuss explains, has expanded to converting the considerable amount of intellectual property generated by the research and testing done in its mirrored environments into sales "plays" that can be immediately implemented. In turn, that has broadened the firm's customer base, allowing Nuss and his sales team to win the business of smaller companies that don't have the budget for weeks of sales training.
"Now," he says, "the little guys come in and they pay me small dollars for the plays that are repeatable, which means my margin's going up, and I'm growing my business at a much different valuation. We've essentially created a subscription model for selling intellectual property."
Nuss says businesses that come to InsideOut for help with sales tactics aren't necessarily suffering from a lack of ideas. Instead it's usually the opposite problem: There are too many, and they don't know which ones to try. By packaging and selling services that have delivered results for bigger clients to smaller firms, InsideOut, Nuss says, can drastically shorten the cycle of innovation.
"Why innovate? Why even try to do it?" he says. "You have too many ideas, so you're not sure which ones to pick. You can't deploy them easily, and nobody ever listens to you. That's essentially the problem we're solving. We created a product that takes people down from months to weeks, from weeks to a day. We're a repository of thousands of ideas that are easily sortable, searchable, documented and validated. If you're a startup, you can learn what the big boys do."
In Nuss's estimation, InsideOut's pivot to becoming more of a products-based company has helped it sharply differentiate itself from competitors in the sales consulting industry. The shift also unlocked the potential of its intellectual property — much of which Nuss says he was carrying around in his head. And commoditizing that IP has given InsideOut the ability to innovate at scale.
"In year one of this business we would test, like, one or two plays a month and now I can do 40 tests in a month," he says. With the ever-expanding database of sales tactics he and his team are building, Nuss says the day is not far off when InsideOut will be able to test 100 or even a thousand ideas per month for a client.
"You know, all of this stuff used to be shrouded in mystery," he says. "My big speech to everyone this year has been, 'No IP leakage.' Everything you do gets documented. If there's a play, we have process docs, flowcharts, cadences, touch strategies, messaging strategies. It's deep architecture."