Leaving an established franchise to start your own business is a tough decision to make, but that's exactly what Shaun Peens did in 2017. And he hasn't looked back. 
As the CEO of Re/Max Fine Properties in Bradenton for three years, walking away wasn't exactly a walk in the park. 
"That's not something that's easy," Peens says of giving up a national brand brokerage franchise. "You have to think long and hard before you do that." 
But he was interested in pursuing a hyperlocal brokerage model. That's when the South African native founded Fine Properties. The model his Lakewood Ranch-based company follows relies on experienced real estate agents in a hyperlocal or micro market. While bigger brands have a global presence, he says, Fine Properties is more focused on local clientele within Sarasota and Manatee counties.
While he was with Re/Max, the model was set around finding the most experienced agents. That's a model he's adopted with Fine Properties. While most new brokers hire new or unexperienced Realtors, Peens has been a broker for 20 years in this market so that's why he was able to bring in agents with more experience. In the five years, the agents have closed over 10,000 home sales. That volume isn't something you'd get with less experienced agents, he says.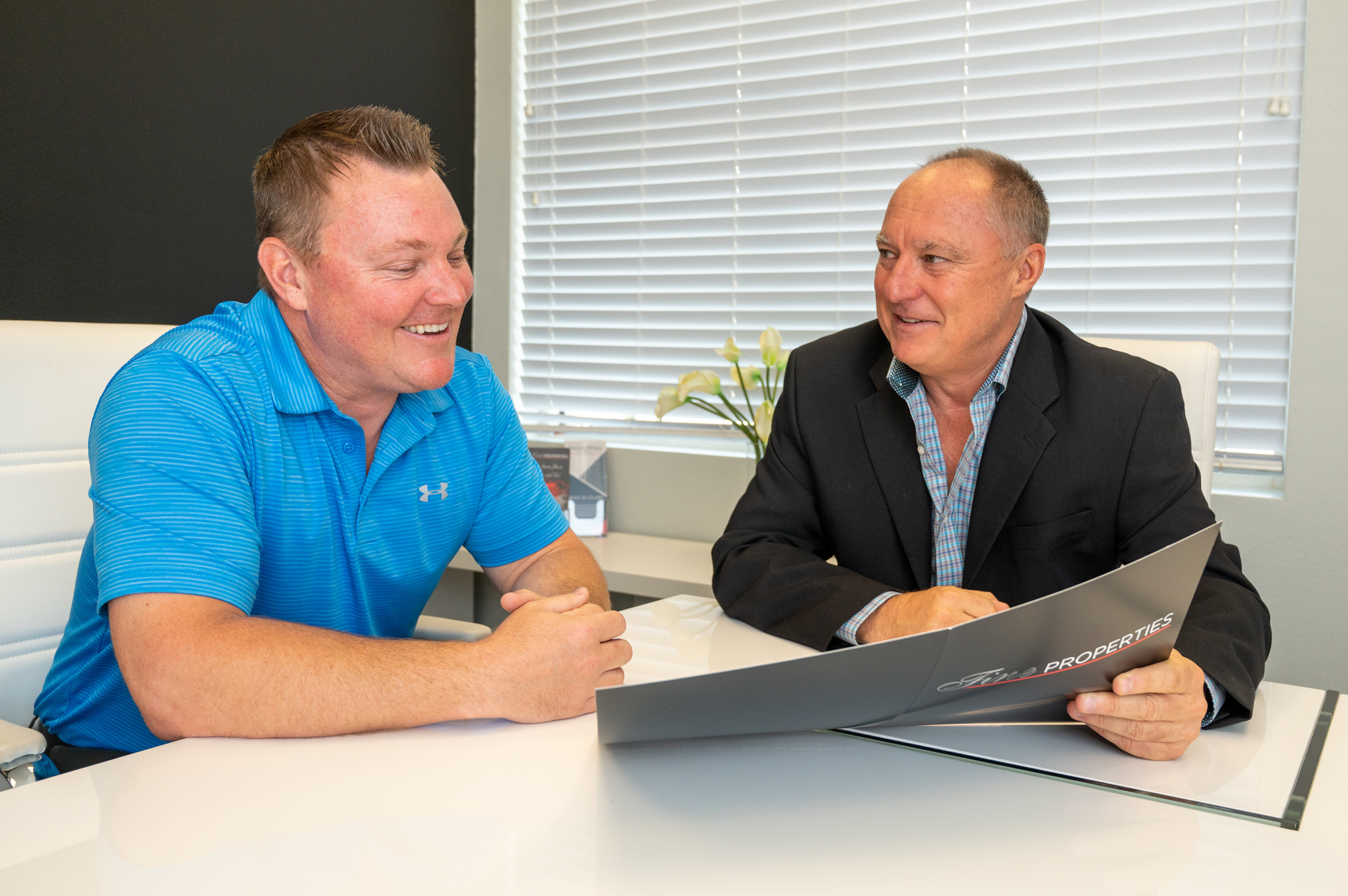 But even with his current brokerage, he hasn't closed the door on franchising completely. While it's currently a privately-held company, Peens say he may consider licensing deals in the future with the right partners. 
In March 2017, when the brokerage opened, Peens set a lofty goal for his company of becoming the No. 1 brokerage in sales volume in the region. At the time he only had six Realtors. Today the company is approaching 300 Realtors. "I think we got it right," he says.
One example: the company is the No. 6 real estate brokerage in sales volume in 2022 in Manatee and Sarasota counties through April 10, with $160.53 million in closed sales volume, according to MLS data. Over five years, the company has handled over $4 billion in sales volume. 
Peens also recently added a title company, which operates as a separate entity from the real estate business but in conjunction with the agents. The title company has grown to 15 full-time employees, including an in-house attorney, lender and marketing department. Fine Properties is up to eight full-time employees. "We made the decision to add an administration position for every 50-60 agents," he says.
This isn't the first company Peens has owned. After moving to Sarasota with his family in 2004, Peens began a short stint with Re/Max before starting his own brokerage, Peens Property Group, later that year. He ran that firm for 10 years, before going back to Re/Max. 
Getting back into owning a brokerage came naturally. He invested millions of dollars into Fine Properties initially and continues to invest most of the profits back into the company, he says. 
"We may be young, but our results are beyond any five-year company," he says. In 2020, the most expensive home sold was an $18 million property on Longboat Key. "It's not uncommon for agents to sell $5-10 million homes," he says. 
The full-service brokerage's revenue stream comes from a monthly fee the Realtors pay for Fine Properties' services as well as a fixed fee taken from each sale. "The goal is to give (Realtors) the very best experience," he says. Through Peens' model, he says agents are able to allocate more money to market each property than if they were on a commission-based model. 
Instead of taking a percentage of the commission, Peens' company is set around a fixed amount rate based on what membership an agent chooses. Fine Properties offers three different membership plans that determine the fixed rate an agent will pay following each transaction. So he says the average Fine Properties agent will pay $5,000-$10,000 a year, compared to $40,000-$100,000 a year with a commission-based company.  
"We get the cash flow," he says, "and the agents earn more than $1 million a year." 
He's hopeful this model will attract more agents. Within the next 18 months, Peens' goal is to have an excess of 500 agents. With such a high goal, Peens is taking the time to do it right.
"The company culture comes from the top and trickles down," he says, adding culture really depends on how the registered agents interact with one another.
He's spent time in the last five years cultivating a culture based in inclusiveness where everyone is supporting each other. Part of that stems from a Facebook group that Fine Properties' agents use to communicate and reach out for help from other agents. But it also is rooted in the educational and social events the company hosts. While the last two years put a damper on social events, Fine Properties has a social event planned this year. 
"It comes down to what you represent," he says. "We stand out through the people we hire." 
On top of providing in-house services, Peens also provides real estate leads for agents. The company is contracted through realtor.com and other similar real estate vendors. Fine Properties also has a form on its website that it catches leads with from information provided by potential buyers. 
With the company's infrastructure and engine built, Fine Properties plans to soon expand beyond the Sarasota and Venice areas. The company's head office, coupled with the title company, is in Lakewood Ranch.  
The next step is opening offices in Orlando and Tampa. This year, in the third or fourth quarter, he hopes to secure a location in Tampa and then purchase the Orlando office within the first quarter of 2023. Or vice versa. Either way, he won't be renting any office space. "We want to be in control of our own destiny," he says. 
The company is also working toward creating more video content to appeal to the general public as well as agents. Peens has budgeted six figures to do so. "We'll prove just how powerful of a force we can be," he says.