Frank Guerra formed Altis Cardinal during the height of the last decade's recession, in 2009, on the believe that opportunities for urban redevelopment could be found regardless of the economic climate.
Though the development firm had focused exclusively on providing housing in Miami — Guerra's predecessor company built the first loft units in the South Florida city — it found an urban kinship in St. Petersburg.
"We really liked the dynamic and the vibe in St. Petersburg," Guerra says. "It reminded us a lot of Miami, and we were intrigued because it now has one of the youngest affluent demographics in the state."
Rather than chase ground-up development deals and compete with dozens of other firms vying for land, though, Altis Cardinal decided to specialize in the adaptive re-use of older properties — in areas where it would be a pioneer, of sorts.
Its search led it to a 12-acre tract outside of downtown St. Petersburg in the city's historic Kenwood District that hadn't shared in the central business district's revitalization.
On one parcel sat a 12-story condominium tower called Skyline on Fifth that was facing foreclosure. On another was the Mosley Motel, a moribund lodging house that housed poor families and clusters of crime. The other acreage was occupied by four abandoned office buildings. Everywhere there was broken glass, vacant land and boarded up futures.
"The whole area looked tired," Guerra says of the site bounded by Fifth Avenue North, 31st Street North, Third Avenue North and 33rd Street North. "There was a lot of vacant land, a lot of broken windows."
In 2012, Guerra went to work, rescuing Skyline from foreclosure. He acquired Mosley's mortgage, as well, and eventually foreclosed on it to gain control of the motel.
At the same time, Altis Cardinal bought the six-story office buildings with the goal of repurposing a pair of them. Another was sold, and the fourth demolished.
On a vacant tract, the company developed a four-story, 112,000-square-foot self-storage center before investing $1.5 million to convert Skyline to 178 rental units with a new pool, flooring, a pet center and a gym.
Today, the converted Seaglass apartments — with units ranging from 686 square feet to 1,280 square feet renting from $1,200 to $2,400 monthly — are 95% occupied.
Nearby, Altis Cardinal built a new 48-unit apartment project called Sunshine Flats, which sports the same color yellow as the Sunshine Skyway, and converted one of the old 1960s offices to Stone Lofts, a 70-unit complex that feature 12-foot, exposed concrete ceilings and floors, beginning in November 2017.
Units in both range from 600 square feet to 1,245 square feet and rent for between $1,250 and $1,900 monthly.
"It's a win-win when you retrofit, because it's better for the environment and it's up to 30% more cost effective," Guerra says. "And it has unique properties. We couldn't do 12-foot ceilings cost effectively, but they were already here. It's been well received because of its uniqueness."
Stone Lofts debuted in April, becoming the third of the five "elements" that will ultimately comprise the $55 million Elements on Third project when completed. Today, the overall project is 65% committed.
"I didn't want Pottery Barn here," says Guerra, a practicing attorney who turned to high-rise condo development in the early 2000s, only to have projects implode in the wake of the nation's financial crisis, when buyers walked away from contracts and lenders retreated on construction commitments.
"I wanted to show this for what it is: A repurposed building."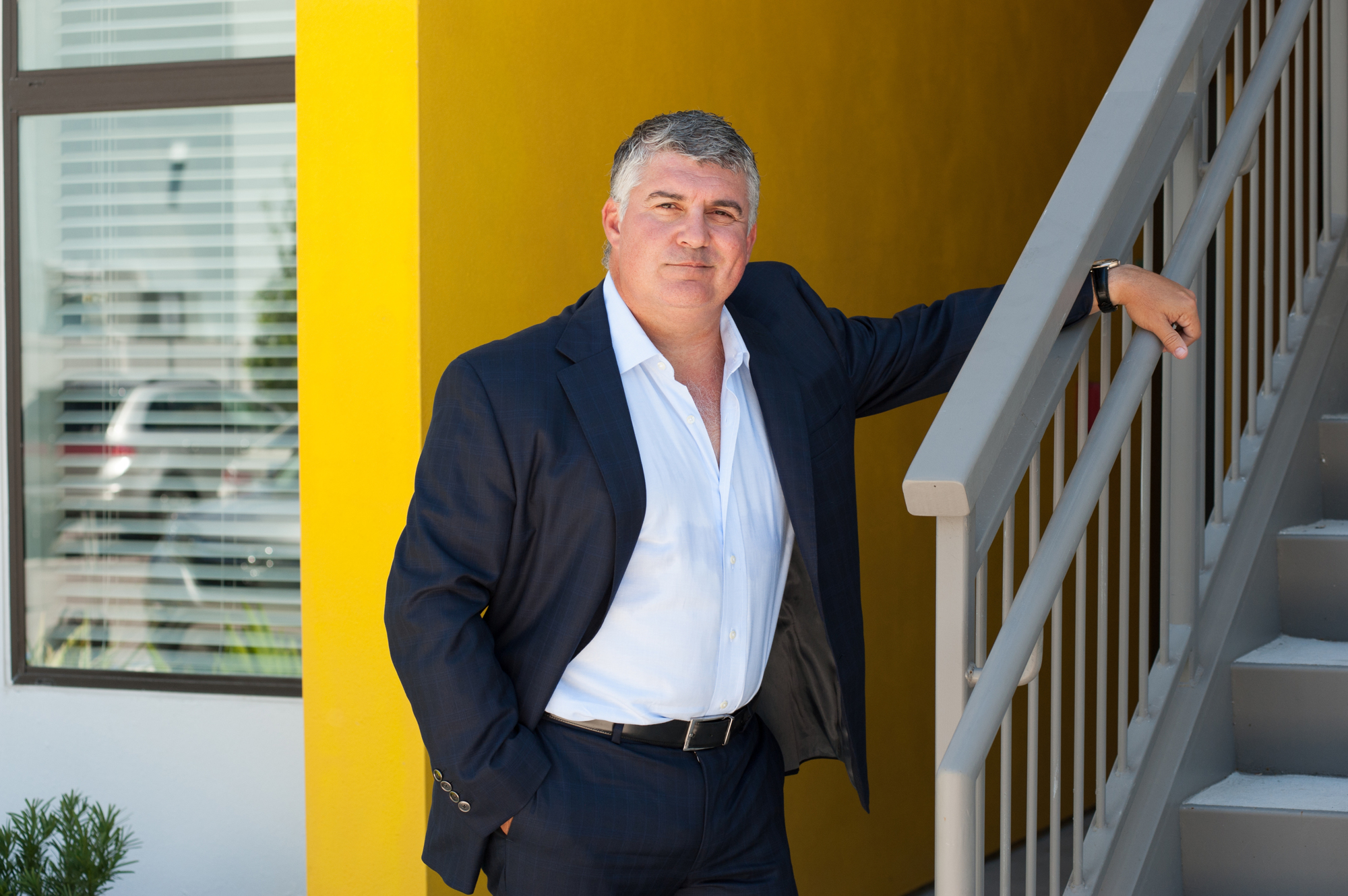 As will be the case with two other offerings, Altis Cardinal kept the industrial touches and added new creature comforts like modern kitchens, bathrooms, heating and air conditioning systems and lighting.
To link each of the eventual six projects' total 431 units, the company installed landscaping, a pet spa, a dog park, swimming pools and a clubhouse.
"The idea is to make it a very walkable experience throughout," Guerra says.
Next up on the site, Guerra is beginning work on the conversion of another pair of office buildings to apartments.
Steel Lofts will contain 82 residences, while Wood Flats will have 45 when completed in the final quarter of next year, together with a dedicated fitness center and clubhouse.
"This project has revitalized this whole area," Guerra says. "Ten years ago it was a far cry from what it is now. This 12 acres and the improvements on them was like a match being lit for the whole area."
With Elements on Third fully planned, Guerra has turned his attention to another revitalization project in St. Petersburg: The city's old Police headquarters in the Edge District.
There, Altis Cardinal was one of seven companies that submitted plans for the two-acre site, a decision on which is expected from Mayor Rick Kriseman around the end of the year.
Guerra's $120 million project would contain 250 apartments, 120,000 square feet of co-work and other office space, 40,000 square feet of retail, an art studio and a food hall similar to the one on the ground floor of the Plaza Hotel in New York City in a 10-story building. The city would also receive 350 parking spaces.
"It would fulfill a real need particularly for parking in that area," Guerra says. "And it would represent all net spaces because demand would be counter cyclical to the office demand for them."
Since its submission, however, Guerra says he has not been contacted by the city, though he believes other bidders have been invited in to speak to Kriseman about their plans.
A mayoral spokesman says Kriseman "may have" met with one or more groups to "clarify" their submissions or answer questions, but that no decision on the old headquarters has been made.
Guerra, meanwhile, says he'll continue to scout for new, unique and potentially difficult projects in St. Petersburg regardless of what happens with the police headquarters site.
"We like to deliver something unique," he says. "It's become our calling card, in a way. We're now accustomed to building outside the accepted box, and we like projects that are in downtowns or close to downtowns. We think it's a good niche."