TPA Group is headquartered some 500 miles away from the Gulf Coast, but the Atlanta-based company is having a home-grown impact on the region's commercial real estate industry.
TPA is currently developing — from Pasco to Lee counties — some of the region's largest and most noteworthy office and industrial projects, many of which are, or were, being built on a speculative basis.
Combined, TPA's four regional projects to date total 900,000 square feet, ranging from a three-building office complex for business consulting group Gartner Inc. in Fort Myers to a seven-story office building in The Heights' 45-acre development, in Tampa.
TPA also is building a two-building office project known as The Edison Suncoast at the Suncoast Parkway and State Road 54, in Pasco County, and recently completed a two-building industrial property known as Grand Oaks 75 in the Interstate 4 Corridor, just east of Tampa.
Elsewhere in Florida, the company has projects or real estate holdings in Orlando, West Palm Beach, Pembroke Pines, Lake Mary and Groveland, according to its website.
"We tackle each opportunity with deliberate thought and an acute sense of urgency — never content to wait for the market, but instead forcing the outcomes we envision," TPA writes on its corporate website.
Company officials could not be reached for comment on their work in Florida, despite multiple attempts.
In all, TPA has developed more than 150 projects containing 35 million square feet valued at $15 billion, along with 35,000 acres in master-planned communities, industrial projects and corporate office campuses, its website states.
The company was founded in 2004 when chief executive J. Bradford Smith acquired Technology Park/Atlanta.
Over the course of its 15-year history, TPA has established a solid reputation as a company with an entrepreneurial bent and the expertise to complete various types of developments.
"We were looking to partner with a strong group that would bring more to the table than just capital," says Charles "Chas" Bruck, a partner in SoHo Capital, the Tampa-based company developing the 45-acre The Heights master-planned community in North Tampa.
"We met them and immediately felt comfortable, because they were very like-minded, and we've worked really well together," adds Bruck. "We would definitely do more deals with them. We don't do many joint ventures, but with TPA, I couldn't be happier with them so far."
Since breaking ground on their seven-story office project in January, the 300,000-square-foot Heights Union building has committed 65% of its space in leases to co-working operator WeWork, surgical solutions firm AxoGen, contractor DPR Construction and others.
The 2002 N. Tampa St. project also will feature 42,000 square feet of ground-floor retail space and a connected 1,500-space parking garage.
"They're very good at what they do," says Barry Oaks, a senior director at commercial real estate brokerage firm Cushman & Wakefield, which is overseeing leasing for both the Heights Union building and a two-building office development TPA is delivering in Pasco County.
"They're very competitive and entrepreneurial, they have a proven track record, and they're a streamlined operation," Oaks says. "They're deal makers."
The first of two speculatively developed buildings in planned Edison Suncoast, totaling 77,500 square feet over three floors, will deliver early next year. A second, mirror building will be developed when market demand warrants it, Oaks says.
Edison Suncoast is being constructed roughly 30 miles northwest of Tampa, at the Suncoast Parkway and State Road 54. TPA also is developing loft-style Edison projects in Pembroke Pines, Lake Mary, Charlotte, N.C., and Atlanta, its website notes.
"They saw an opportunity to capitalize in a market where there is virtually no other supply and what we all perceive is considerable pent-up demand," Oaks says.
In East Tampa, TPA in 2014 applied that same philosophy to developing Grand Oaks 75, a planned four-building industrial project on 49 acres eligible for 669,000 square feet of space.
 "Over the past several recent years, they've really focused on expanding their industrial portfolio throughout Central Florida," Ryan Vaught, executive managing director of industrial services with commercial real estate brokerage Colliers International, says of TPA.
But unlike some of its other area projects, TPA won't be completing Grand Oaks 75 beyond the two buildings it's already delivered there. The company and partner Morgan Stanley have sold their interests and the remaining undeveloped land at 6421 S. Falkenburg Road to Eastgroup Properties for $17.5 million, according to Hillsborough County property records.
Although TPA has focused on the Tampa Bay area to develop the bulk of its properties here, its largest and most ambitious Gulf Coast region development to date is in Fort Myers.
There, TPA is building a four-building office campus for event planner and consultant Gartner Inc. in Skyplex, a business park comprising 1,150 acres in all owned by the Lee County Port Authority adjacent to the Southwest Florida International Airport.
The $50 million, build-to-suit project will provide Gartner with 240,000 square feet of new space, initially, and roughly double its office footprint in Lee County.
In addition to the new workspace, Gartner employees will have access to amenities such as a fitness center and on-site cafeteria. TPA intends to own the 36-acre project subject to a long-term lease with Gartner, company officials and TPA's website indicates.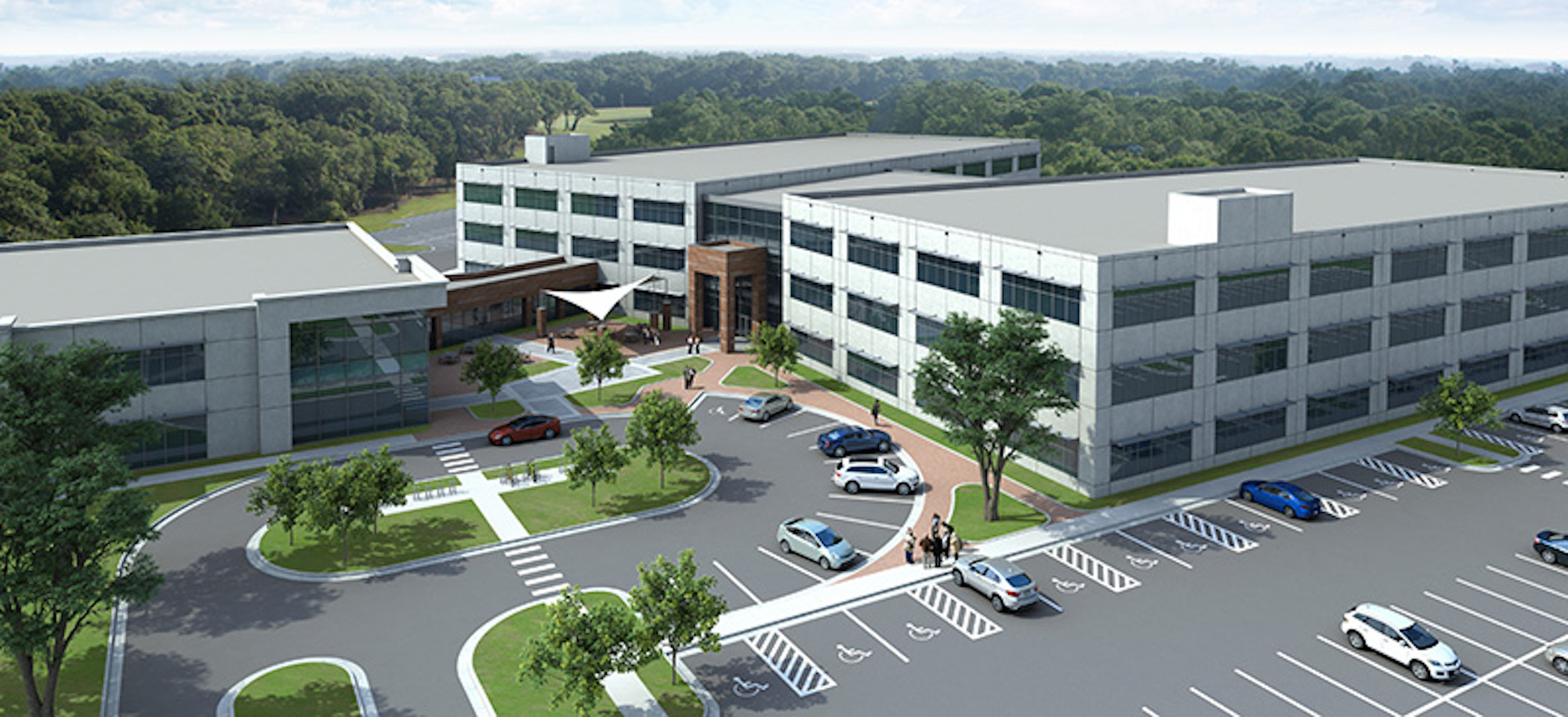 But while many of its area developments are well underway or nearing completion — including Gartner's buildings and the Heights Union project — TPA is likely to be a Gulf Coast fixture for years to come.
In Fort Myers, Gartner has an option for another office building at Skyplex totaling 206,000 square feet, TPA's website notes. Heights Union is designed to add a second, roughly 45,000-square-foot building at some point, and the company will deliver the second Edison Suncoast building when demand calls for it.
"They're a very opportunistic development company," Vaught says.