Since taking office in early May, after a landslide victory over businessman David Straz, Tampa Mayor Jane Castor has been making the rounds, as expected, citywide. She needs little in the way of introduction, of course, having served in the Tampa Police Department since 1984, eventually becoming chief of police in 2009, a post she held until her retirement in 2015.
Castor seems keenly aware of how important it is to promote an environment in which businesses can flourish. One of her first initiatives is dubbed Bridges to Business — a program designed to open up the City of Tampa's procurement process to a wider range of businesses, particularly minority- and LGBT-owned firms. And she's placed two issues that vex the business community — transportation and affordable housing — at the top of her list of problems to attack.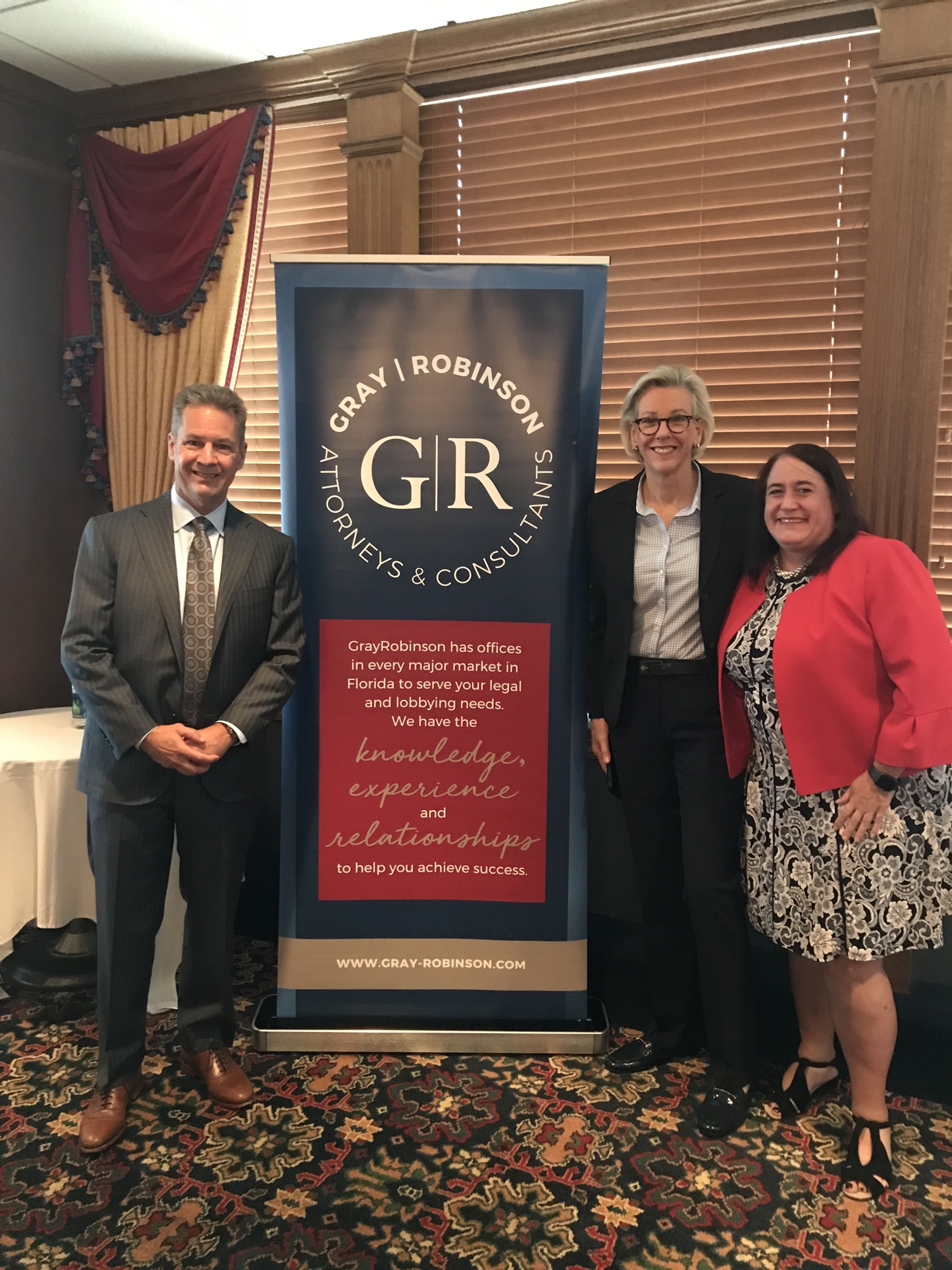 In a Sept. 26 appearance at law firm GrayRobinson's Community Leadership Forum at the University Club in downtown Tampa, Castor spoke about her time in office thus far, her vision and priorities and how she intends to maintain the legacy and momentum of her two-term predecessor, Bob Buckhorn. She also spoke with the Business Observer. Edited excerpts: 
Q: How have you had to further develop your leadership and management skills now that you've made the leap from police chief to mayor?
A: I think it's more about honing political skill than anything else. My leadership style is the same. Management, it's just on a bigger scale. My focus has always been to surround myself with good people whose strengths are hopefully my weaknesses and then empower them to make decisions.
Q: What are some of the most crucial lessons you've had to learn "on the job" since taking office?
A: How to navigate the political waters. And I'm not even sure I learned that. I don't think you can — you can't read it in a book. I still just say it the way I see it. But other than that, I've learned a plethora of things. You know, I could tell you how wastewater is treated from top to bottom. So many things, so many functions of city government I've learned.
Q: Under your predecessor, Bob Buckhorn, Tampa had a great run of growth and prosperity. What long-term goals have you set for maintaining positive economic development in the years to come?
A: I want to ensure that our city is diversified, so that in the event, which I'm sure there will be, of an economic downturn, we are able to weather that storm well. Clearly, I'm going to continue along the path of development that has been put in place. We don't lack for development here in the city right now. We're very attractive to businesses and organizations worldwide because we have low taxes and a great quality of life. And the fact that it's the best place in the United States to live doesn't hurt. But affordable housing is an area that is critical to our community so we don't lose the diversity that has built this city.
'My focus has always been to surround myself with good people whose strengths are hopefully my weaknesses and then empower them to make decisions.' Tampa Mayor Jane Castor
Q: Looking back at the election, it was very heated at times, but in the end it was a resounding victory. Does that create a sense of additional pressure for you? Do you feel you've got to deliver big because of that strong showing of support?
A: I'm rather competitive, so 100% [of the vote] would have been better for me, but I don't feel any more pressure. I'm here to do a good job, serve our community and lift Tampa up for all of the citizens.
Q: You've been in the public eye as a leader for so long now. How have you developed ways to deal with criticism, doubt and other forms of negative feedback?
A: You're never going to make everyone happy. You can't be a police officer for 31 years and not have thick skin, and you can't be serving close to 400,000 people and expect that everybody's going to be happy with you every single day. I welcome constructive criticism, but I always suggest that it should be informed. I simplify my life by doing the right thing for the right reason. And so I make decisions that I think are in the best interest of the community and if it puts me out on an island by myself, I just assume that others are eventually going to see the wisdom of my decision and arrive on the island.