When customers responded enthusiastically to roasted coffee, Black & Brew Coffee House & Bistro co-owner Chris McArthur sought a local roaster to meet the emerging demand.
But none could be found in Lakeland.
So after contracting with a Tampa distributor for several years, in 2014 McArthur decided to become his own supplier of fresh-roasted coffee.
He wasn't intimidated by the fact he knew nothing about roasting coffee — that handicap had never posed an obstacle before. A 2000 Mulberry High School graduate and Marine Corps Iraq War veteran, McArthur knew nothing about coffee bistros in 2006 when, at 23, he and his 21-year-old brother, Michael, opened Black & Brew. The brick-walled nook with specialty coffees, teas, pastries, sandwiches, soups and salads has been a downtown Lakeland institution since.
Fresh roast, after an early learning curve, only enhanced McArthur's brand when he officially launched it, under the name Patriot Coffee in 2016, Lakeland's first commercial roaster operation. Patriot roasts and provides whole bean specialty coffees for restaurants and retailers. "I underestimated how much of a craft it is," he says. "I didn't realize how much there was to the whole art of roasting coffee."
 'I didn't realize how much there was to the whole art of roasting coffee.' Chris McArthur, Patriot Coffee
Now McArthur has hit the jackpot with another regional institution: grocery giant Publix, which began to sell Patriot Coffee in 350 stores statewide in June. Up until now, Patriot had two fulltime employees, occasional part-timers and generated about $150,000 in sales. McArthur expects the payroll and revenues to increase dramatically with Publix.
The first glimpse of Patriot's potential goes back to a March 2015 Saturday farmer's market in downtown Lakeland. McArthur packed a cart with bags of his roasted coffee beans, and sold out in an hour. He had been roasting beans in a half-pound electric drum roaster on his back porch, taking exacting notes, adjusting through trial-and-error — roast, taste, repeat, 12 hours a day — to develop taste "profiles" and his own small-batch roasting style.
McArthur soon encamped at Catapult Lakeland, the coworking space dedicated to nurturing entrepreneurs. "The biggest mistake I made was thinking I didn't need help from anyone. I thought asking for help was a sign of weakness," he says. "I learned quickly there was so much I didn't know, and to leverage the knowledge and experience of others."
To generate the capital to purchase a commercial-capacity roaster and lease space, McArthur launched a Kickstarter crowdfunding campaign with a $15,000 goal.
Crowdfunding requires time and energy. "The process was extremely taxing — a lot of reaching out, one-on-one; an intensive month of speaking with people," McArthur says. "My advice is, leverage the relatives and contacts that you have and tell a compelling story to have people buy into your vision."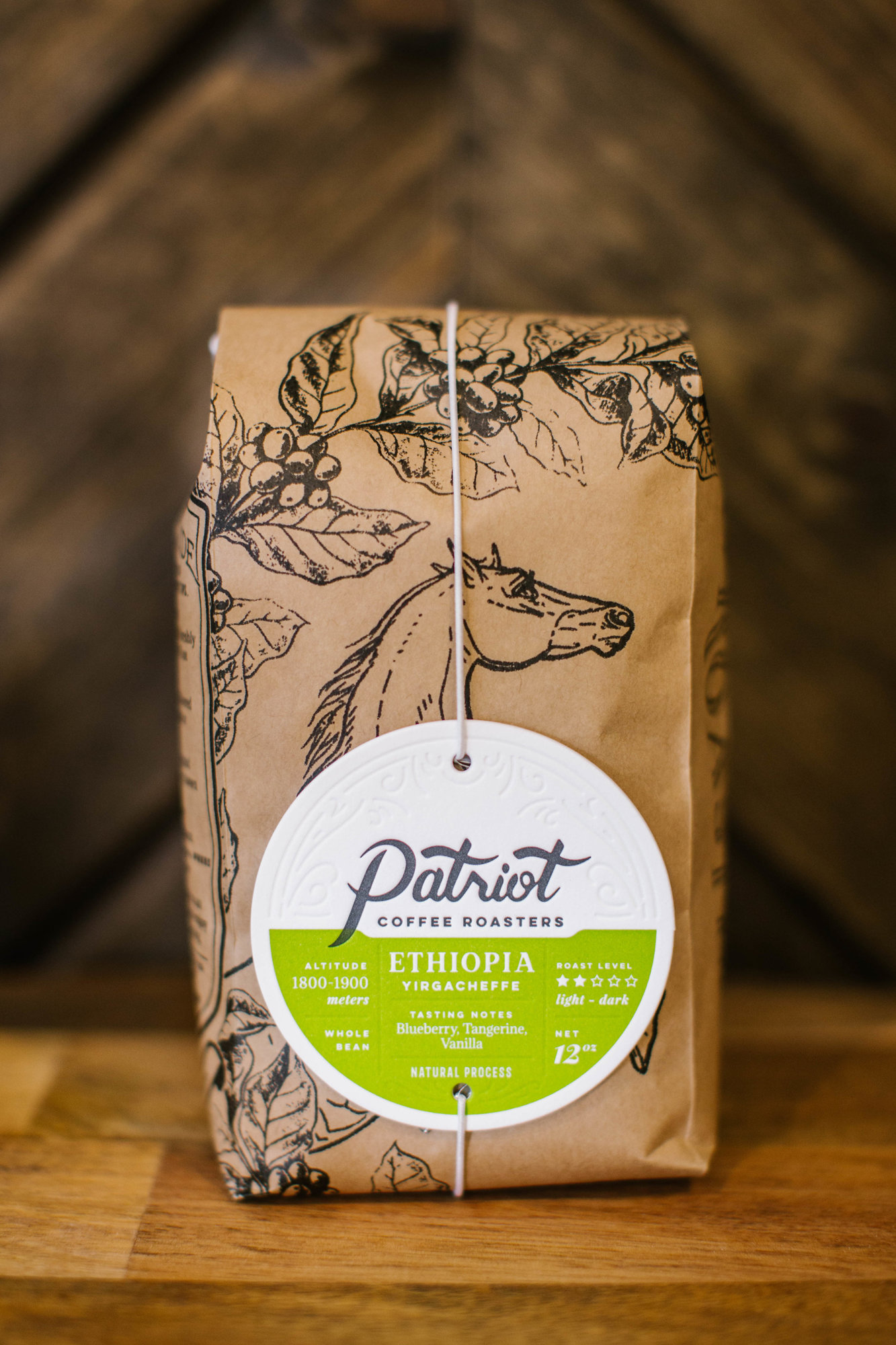 At least 189 backers backed McArthur's vision, contributing $16,574. He opened on Jan. 1, 2016, and soon hired Patriot's first employee, Nicole Maddock. "Anytime you have to give up a piece of your baby and entrust it into the hands of others, it is difficult," McArthur said. "I learned if I didn't, I was never going to move forward. I realized I cannot do it alone."
Maddock proved to be a pivotal partner, accompanying McArthur on "origin" trips to cultivate South American bean sources, earning the first Specialty Coffee Association's Roaster Level One certification in Central Florida and working at least two 12-hour days a week to fill Patriot Coffee's orders.
Word spread. A Publix buyer sampled Patriot's roasted coffee and invited McArthur to pitch his product for its Florida Local program, which offers products grown, harvested or manufactured in Florida.
Like a small chocolate maker that does a deal with Hershey, Publix poses particular challenges for Patriot.
To fil the first Publix order, for example, McArthur hired five workers. "We got it out, but we were balls to the wall" roasting beans 20 hours a day, he says.
Success presents a new difficulties, especially for entrepreneurs experiencing a second-launch expansion and transitioning into being 'The Boss.' "Publix changed the dynamics. I needed to grow as a leader," McArthur says. "I wanted to create a system where other people can be successful. I was surprised how our employees performed when given the opportunity to succeed."