TAMPA — Gov. Ron DeSantis last week made 20 judicial appointments statewide, including four in Hillsborough County, to fill new vacancies created by the Florida Legislature and replace retiring judges.
Michael Hooi, Jeffrey Rich, Leslie Schultz-Kin and Joseph Tompkins were named as judges for Hillsborough County Court.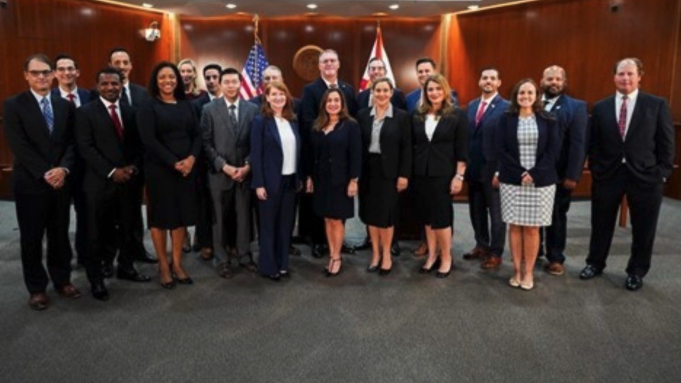 Hooi, according to the Florida Bar Association, has served as an associate at Stichter, Riedel, Blain & Postler in Tampa since 2009, and has experience as a law clerk on the Second District Court of Appeal.
Rich, a sole practitioner since 2008, served as an assistant public defender in the 12th Judicial Circuit.
Schultz-Kin has served as chief assistant attorney general and bureau chief in the Tampa Civil Litigation Bureau of the Florida Office of the Attorney General since 2020. Previously, she was of counsel at Akerman for seven years and an associate and shareholder at Carlton Fields for seven years.
Joseph Tompkins has served as an assistant United States attorney for the Middle District of Florida since 2018. Previously, he served as a senior law clerk on the Second District Court of Appeal.