In August 2016, Jeffrey Bonk was on the production floor of his new business, Architectural Metal Flashings, working with one other fabricator, his only employee.
Less than two years later, the Cape Coral-based company was awarded second place in the Florida Sterling Manufacturing Business Excellence Awards in the fewer-than-30 employees category.
The awards ceremony held June 1 in Orlando served as validation of Bonk's vision when he parlayed a career as a structural designer for contractors into manufacturing materials for billion-dollar roofing companies.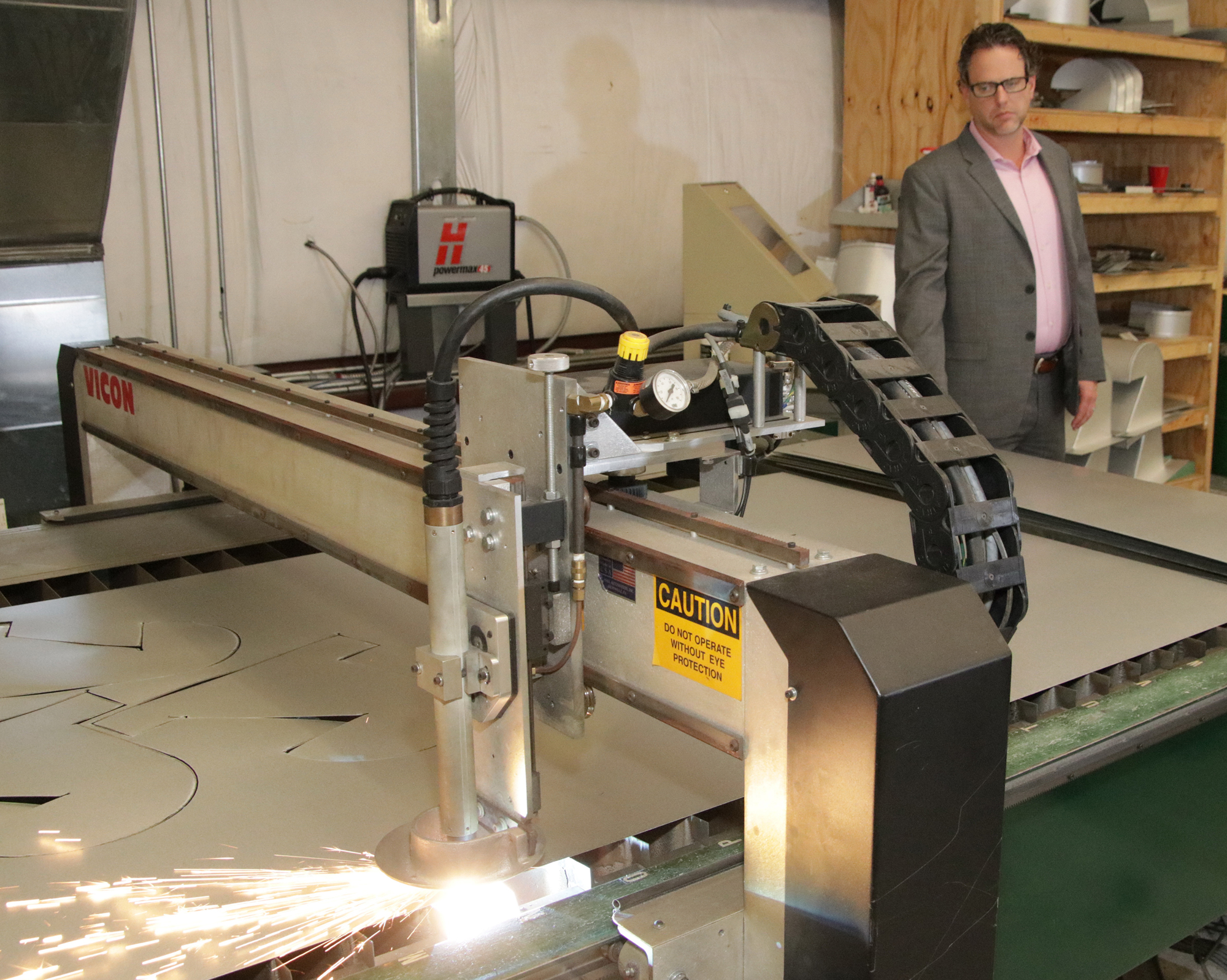 "Why should I be recognized as a manufacturer of the year when I've been in business a year and a few months?" Bonk asks rhetorically. "Companies we were up against were 20-plus years in business and were just now being recognized."
Why? An ability to maintain a reputation for quality and accuracy while managing rapid growth are two core reasons.
Architectural Metal Flashings' production floor now operates nearly around the clock with 14 fabricators fulfilling orders of a wide array of roofing components including panels, flashings, gutters and more from Miami to Maine. Bonk and his wife, Darla, run the office, where he can often be found sunrise to sunset when not in the back running the plasma cutter or driving a forklift.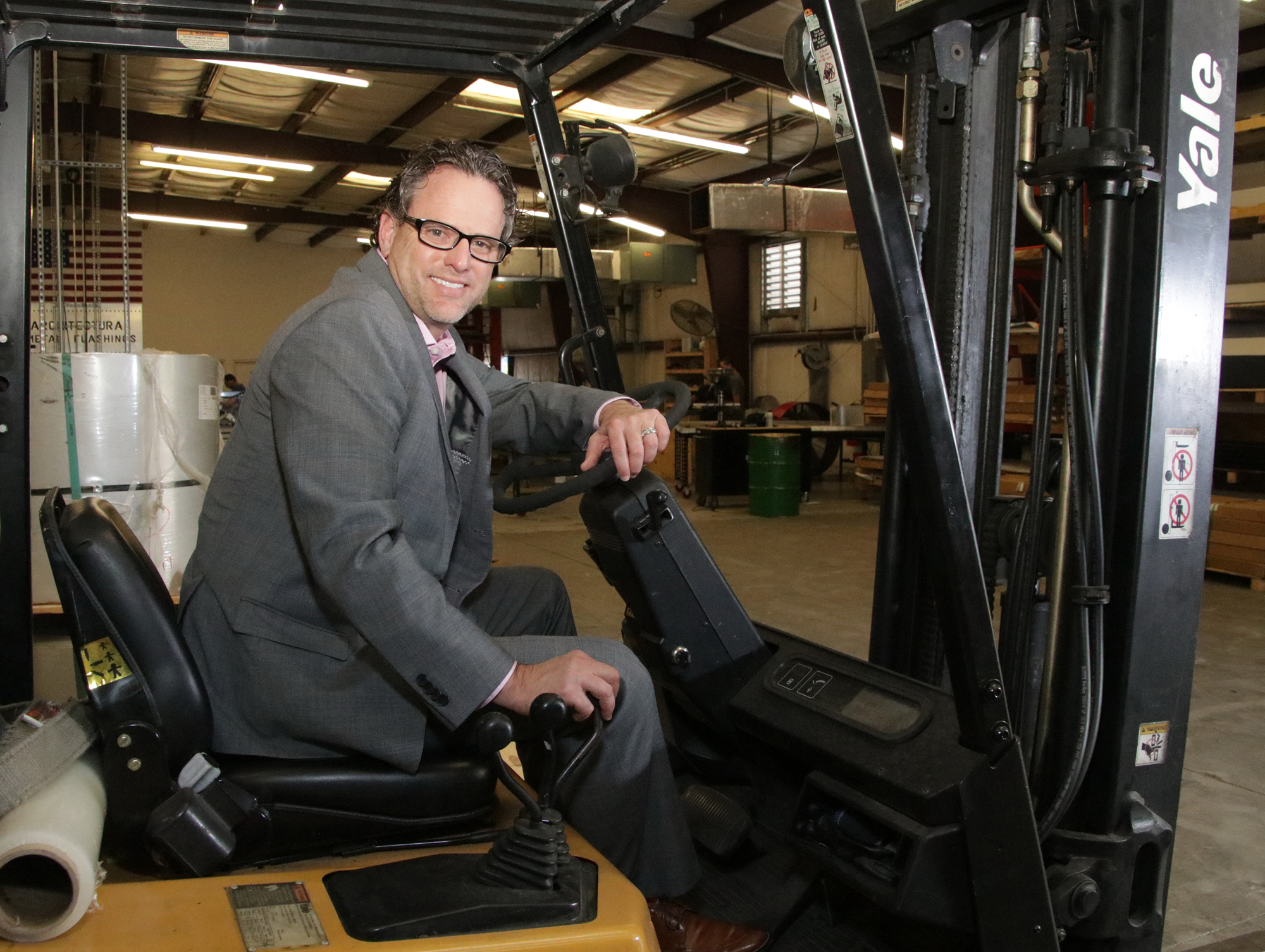 On paper, he says, it doesn't make sense that his company has grown so quickly.
But he's also not surprised. His strategy for success is centered on the what-clients-want-model: quick turnaround, personal service, accessibility to customers and delivery on promises. 
"I knew in my gut we were going to succeed," says Bonk. "And we haven't even scratched the surface yet. I had an old guy who was very successful in business tell me one time, 'Your mind will lead you wrong but your gut will keep you straight.' I took his advice and ran with it, and it works."
Success by gut instinct, though, doesn't happen by accident. The 41-year-old Fort Myers native grew up in his father's commercial roofing business. His career path as a designer took him from Fort Myers to Seattle and back again, returning in 2015 to continue his year-long development of a business plan, having identified a market demand for faster turnaround in the niche of roofing components. 
"My competitors, at least at one time, were between six and eight weeks getting product out to customers," says Bonk. "My turnaround time, as long as I have the material here, is 3.6 days. I streamline everything. I don't micromanage and our systems work very well."
Another advantage: Bonk's experience as a designer.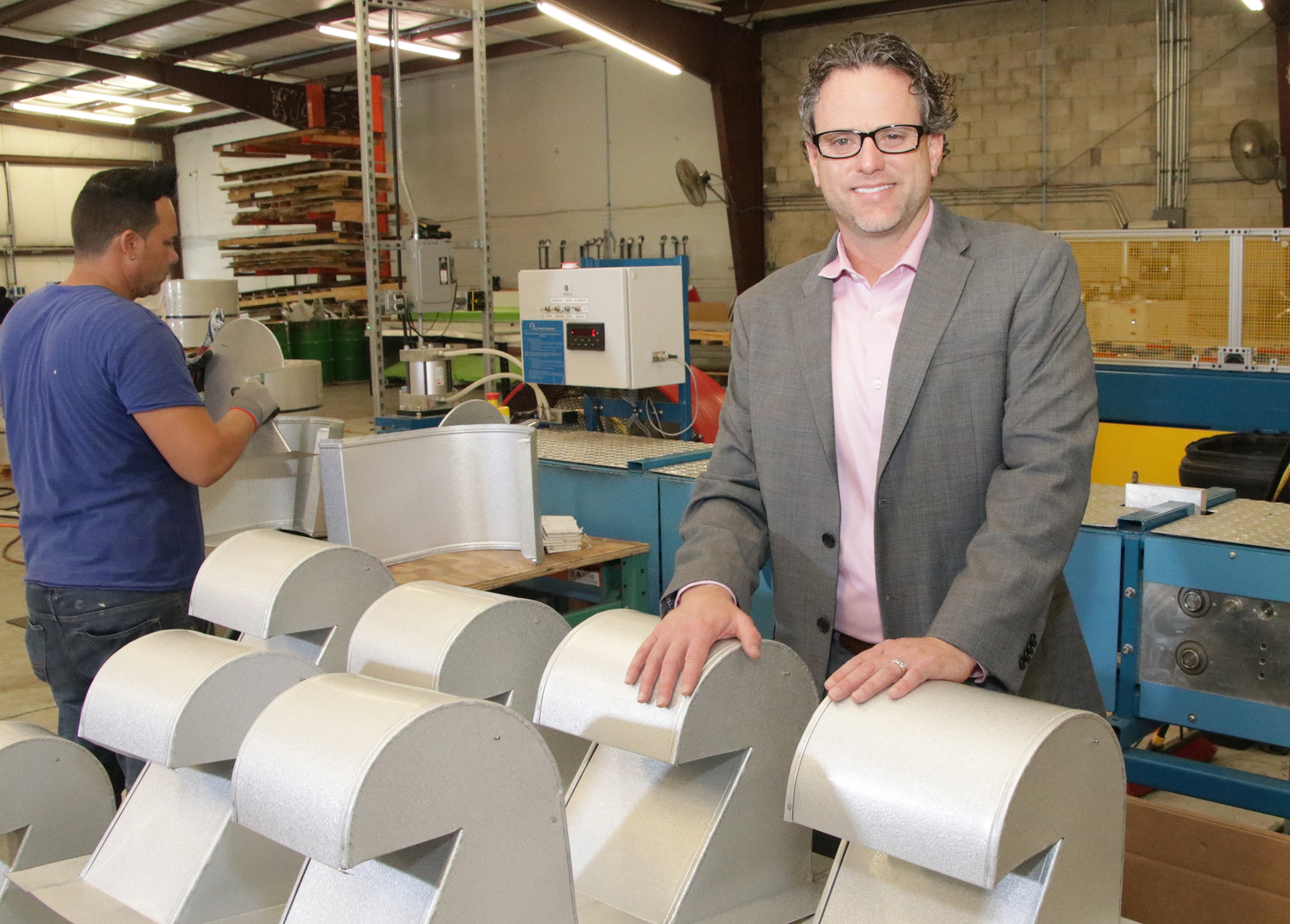 "If you're a leader or CEO, and you know your industry, you're a thousand miles ahead of everybody else," says Bonk. "To have a client walk in here and being able to explain to them as a designer why they are either right or wrong, what the codes say and what industry standards say, that is a bit of an advantage as well."
To quantify the growth of AMF's production volume, Bonk says shortly after opening he averaged a monthly order of 200 to 250 sheets of metal. Now his typical order is 3,500 to 4,000 sheets.
His keys to his success are not revolutionary. Bonk returns voicemails and emails quickly and he's likely the person to answer the phone.
And when it comes to production, he's just one of the guys, cutting and shaping metal alongside his staff. 
"I'm out there more than I'm in the office," Bonk says. "Those guys get going and it's nothing for me to hop on the forklift and start moving and shaking. I come in very early and work to get these guys going, and when they go home I'm still here."
While not disclosing AMF's specific gross revenues, Bonk says it will exceed $2 million in only the company's second year. He doesn't hesitate when describing where he sees the company in 10 years.
"I want to be running 24 hours at 100%," says Bonk. "I want to extend my building another 7,500 square feet. I want to have about five delivery trucks and I want an order to come in and be able to go out in 36 hours."
That's what his gut tells him.