Next spring will mean a fresh start for the Atlanta Braves.
But to get to fresh start, first the Braves, through a handful of partners and entities, are engaged in a massive and unique, one-time, $125 million made on the Gulf Coast manufacturing project: a brand new baseball stadium. 
The Major League baseball team is moving its spring training base from the ESPN Wide World of Sports Complex in Orlando to West Villages, a master-planned community in North Port, a south Sarasota County city. With the move, the Braves will become the 10th Major League team, in what's called the Grapefruit League, to hold spring training on the west coast of Florida, from Lakeland through Fort Myers. Unlike most other teams, this stadium is the rare one to be made from scratch.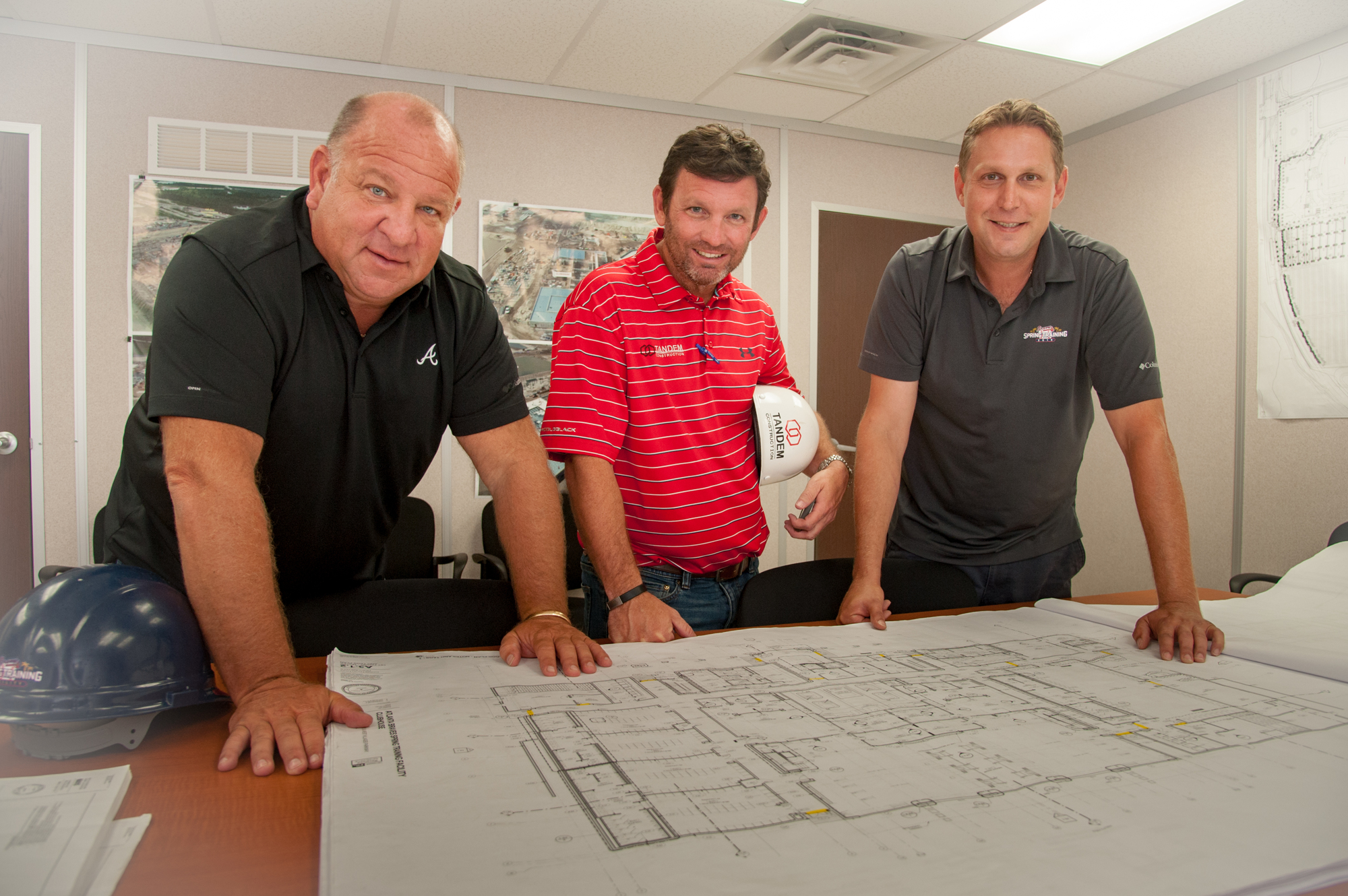 Braves Vice President of Florida Operations Mike Dunn says as other teams relocate from Central Florida, the North Port location will give them an edge — less time traveling. "Here we're closer to the competition," Dunn says. "Plus it's a beautiful area."
The Braves aim to play their first game in North Port in March 2019. But to do that, construction on the team's new complex will have to be finished. That means the project team will have to keep plowing ahead — and keep dodging raindrops.
After an October 2017 groundbreaking, foundation work started in December. Now about 40% of the project is complete, says Fawley Bryant Architecture Project Manager Kirk Bauer.
Getting to that point has meant some six-day work weeks and even, at times, seven-day weeks for some members of the team. Bauer says the project boils down to creating an entire 80-acre campus from a blank slate.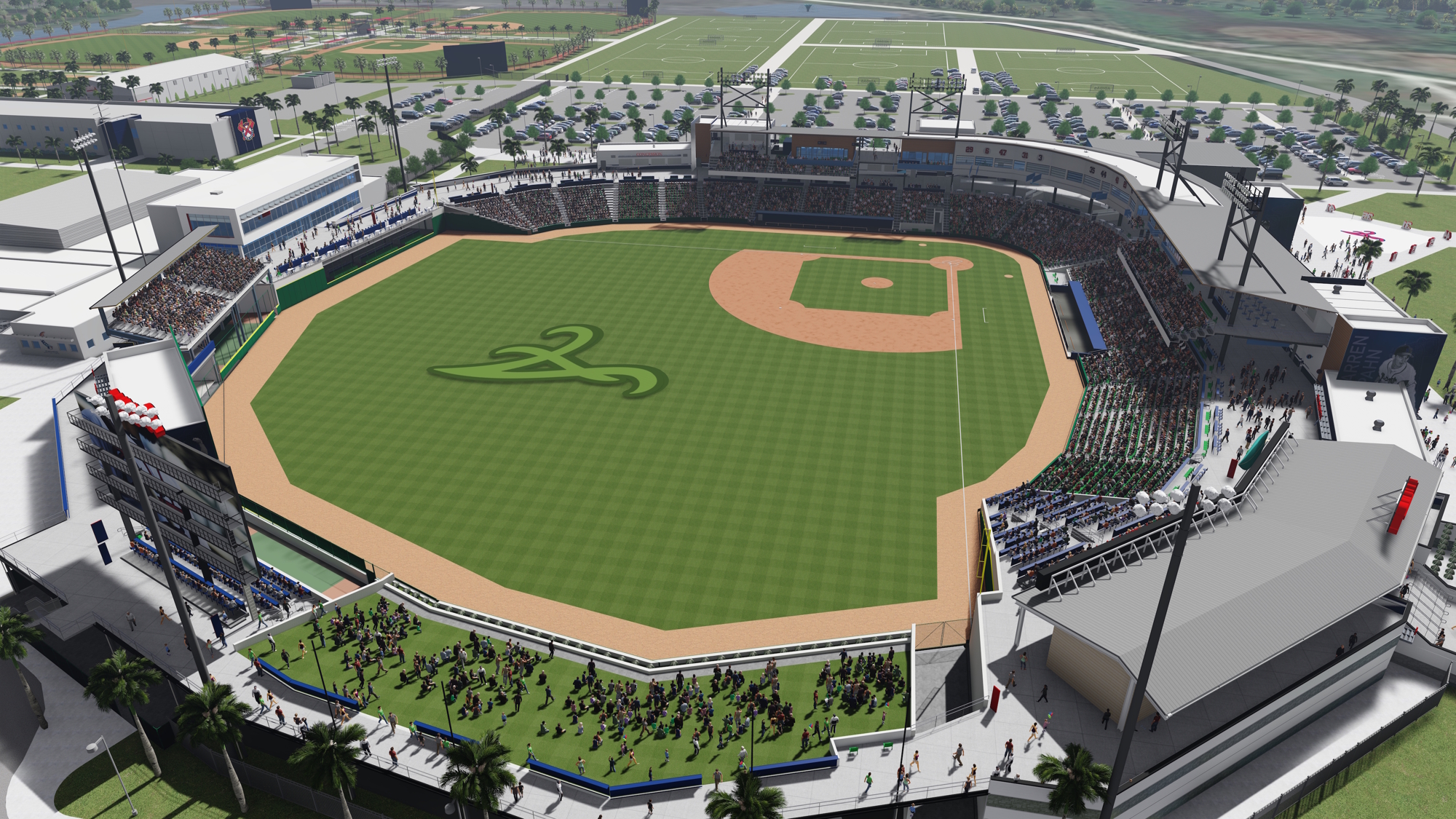 In addition to the Braves, partners contributing to the $125 million price tag include Mattamy Homes and the West Villages Improvement District. Florida, North Port and Sarasota County are also funding parts of the project. 
Dunn says the facility, with practice fields, an observation tower and a clubhouse, will serve as a baseball-manufacturing complex for the team. "Every component of the Atlanta Braves will be produced here," he says.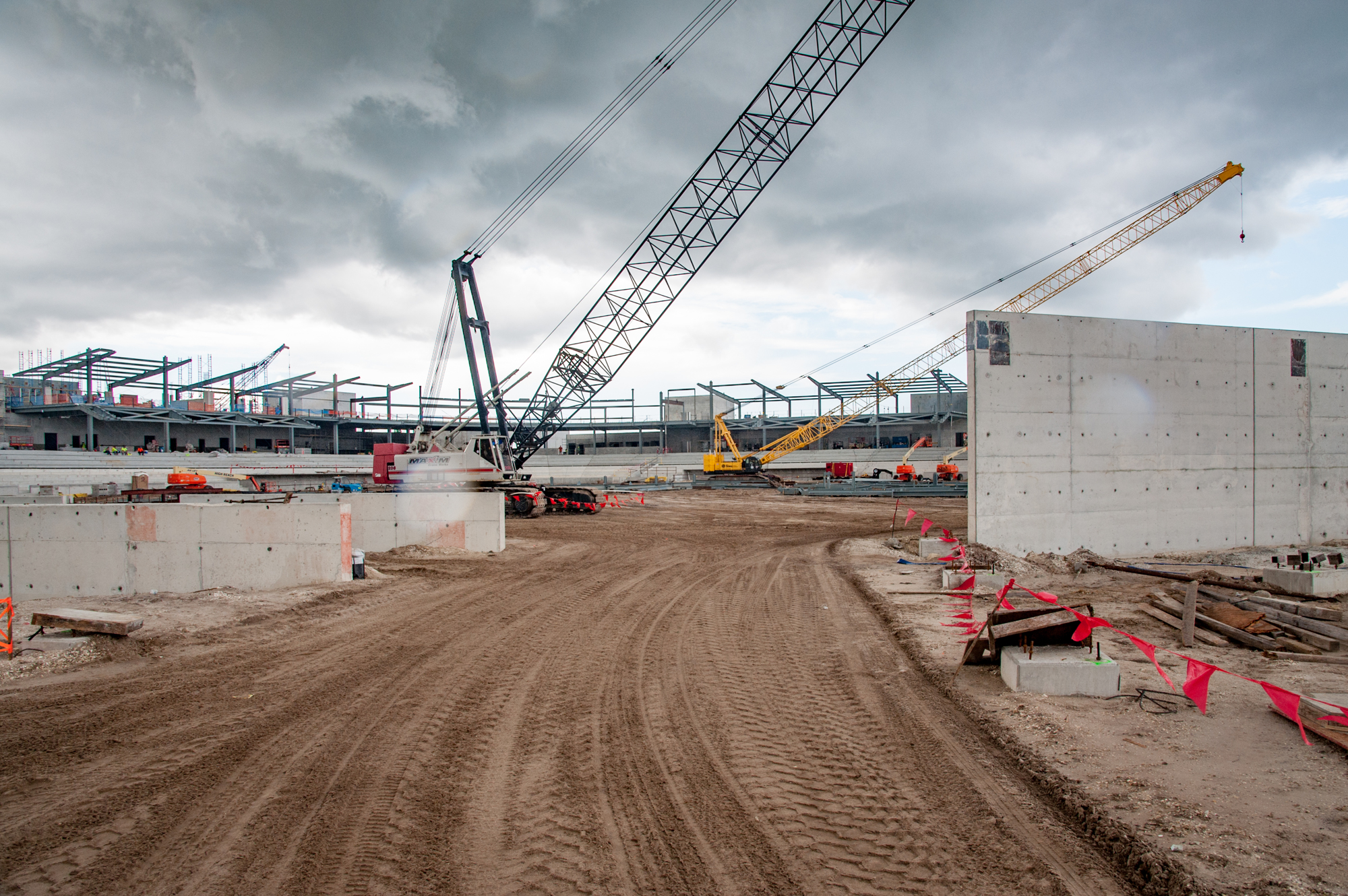 For fans, meanwhile, the stadium has a 360-degree concourse walkway so all elements of the game are visible, Bauer says. The facility includes 6,200 fixed seats and 1,000 berm seats.
The stadium will also have a grassy knoll and an outfield patio and bar area. "We want the experience for the fan to be overwhelming," says Dunn. The goal? Dunn says it's to get the fan to say, "Oh my gosh, there's so much to see and do."
A plaza on the campus will be open regularly to the public and fields will be available for use, too. "It's more about bringing the community to this site," Bauer says. "It's not just a ballpark."
To build the complex, the team is using a large local workforce.
Tandem Construction Senior Vice President Brian Leaver says that includes companies that have done good work in the past with the general contractor. "We're working with partners we know," he says, including Fawley Bryant and several subcontractors. "That's why they're here. We know they can perform."
"It's more about bringing the community to this site. It's not just a ballpark." — Kirk Bauer, project manager, Fawley Bryant Architecture
Part of what makes the project interesting, Leaver says, is the variety of materials, including clay, rock and sand. "It's a lot of fun," he says. "You don't get to build Major League fields or stadiums very often."
For Bauer, some of the excitement surrounding the new stadium has to do with tradition. When construction is done, it will become a place where traditions are born, he says, like children going to their first Atlanta Braves baseball game. "This will be the start of them being Braves fans."