In the early days after Hurricane Ian hit Southwest Florida, Andrew Boyle couldn't get to his furniture store in Naples.
Boyle, 32, lives in Arcadia, DeSoto County, and, immediately after the storm, flooding kept him locked in at home. And then, when he was finally able to venture out, flooding kept him from returning to his house for four days.
As a business owner, in those first couple of days the stresses of dealing with the issues in and around home were compounded by the uncertainty surrounding the five Badcock Home Furniture & more stores he and his partners own in Southwest Florida. He was able to visit a couple of the locations of the Pok County-based chain before his home became unreachable, but he had to wait on news about the others. (The partners own 26 Badcock stores in all.)
When he did finally learn what happened, the news, as anyone who lived through Ian can tell you, wasn't encouraging. Four of the stores in Southwest Florida had suffered roof damage and would have to stay closed for a bit as repairs were done to shore up the properties.
But one of the stores, the one at 2664 Davis Blvd. in Naples, was damaged beyond comprehension.
The story of that one store is eerily familiar to anyone who has had to live in a post-Ian world in Southwest Florida. It is a universal story of loss — loss of jobs, loss of property, loss of revenue — but it is also a story of rebuilding and of survival. For Boyle, his partners and employees, there eventually was a happy ending when, on March 10, just shy of the six-month anniversary of Ian, the store held a grand reopening ceremony.
"Our business suffered dramatically because of everything that happened," Boyle says. "As far as everything else, it wasn't terrible."
The six-month journey from when Hurricane Ian made landfall in late September to the grand reopening the second week in March was a long and expensive one.
It started the day after Ian hit when the store's manager, Estephine Garcia, was finally able to reach the location.Flooding was so bad she had to park several blocks away and hoof it. What she found when she finally arrived was four feet of water.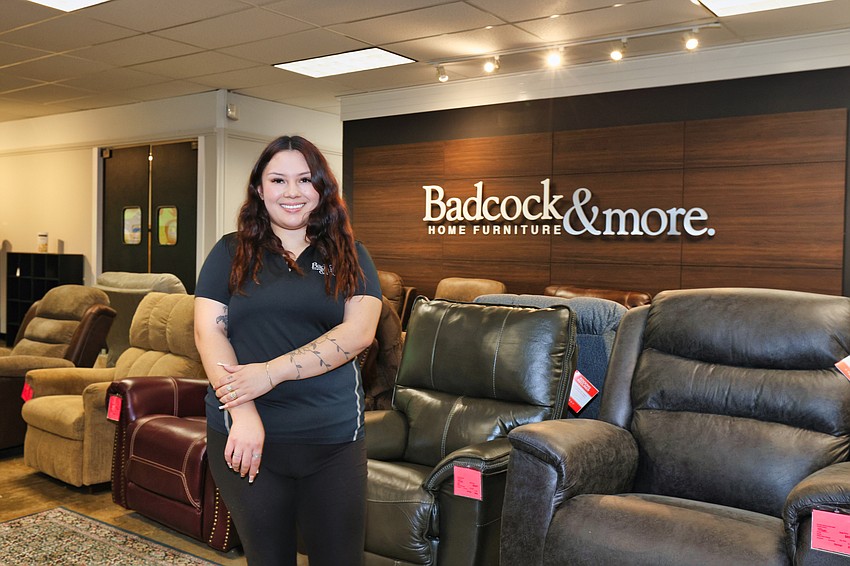 Boyle says everything was ruined and $400,000 worth of furniture was unsalvageable. There was some hope that office equipment that sat a bit higher might be saved, but that assumption turned out to be wrong.
When he was finally able to reach the store a week later, "there was mold growing the size of you know, a softball. Mushrooms. It was really bad."
"We had to throw all the furniture away and basically kick everything out — walls, ceilings — and it took until about three weeks ago in order to get it all back."
Dealing with the rebuild of the Naples store was tough enough, especially considering four other stores needed repairs. But there was also the concern about the seven store employees, several of who were dealing with their own displacements. The company kept them on the payroll for the time they missed, and them moved them to other stores while the work continued.
The rebuild went as you would expect, Boyle says. It was a construction site so there were the normal delays — especially given the demand for supplies in the region. The furniture dealers did have a small shed in the parking lot, but not much business was done.
Boyle would have loved to use the unfortunate opportunity to improve the store and make some changes, but that would have required approvals and engineering. And that would have taken too much time. 
Keeping the store closed as it was led to between $700,000 and $800,000 in lost revenue, he says, and further delays would have only worsened the losses.
"We tried our absolute best and we did it as fast as possible. And it took six months," he says. "We just put it back like it was."
The store has been fully stocked and back in business since early March. Business, Boyle says, has come back. And while not completely faded from memory, as if that could ever happen, the ordeal is slowly becoming history.
But, as with any experience like this, even one as rare as Hurricane Ian, you learn things. In Boyle's case, what he learned is to be appreciative.
"Lessons we took? I don't know. How you prepare for it? Just take it one day at a time," he says. "But I think one of the big things, the blessing that we have, is the people that work with us."
Correction: This story has been updated to correct the name of Badcock Home Furniture & More.