As Hurricane Ian ravaged Fort Myers, cameras captured surreal images of yachts and recreational boats floating along what had been thoroughfares for automobile, bicycle and pedestrian traffic. The tempest's furious storm surge unmoored vessels of all shapes and sizes, many of which were owned by people who probably thought their boats would be spared the brunt of Ian's wrath.
According to an Oct. 29 statement issued by Gov. Ron DeSantis, more than 2,100 boats were displaced. But that number could be the tip of the iceberg — it represents only the vessels whose condition has been assessed by Florida's Fish and Wildlife Commission.
"I think a lot of us were caught off-guard," says Steven Nanda, president of Fort Myers-based IMM Quality Boat Lifts, a manufacturer of high-performance boat-lift systems. "Most of the people down here, this isn't their first rodeo, so to speak, but they underestimated the devastation that Ian would cause. We knew a storm was coming, but most of the information suggested that it wasn't coming to Fort Myers — until the very end."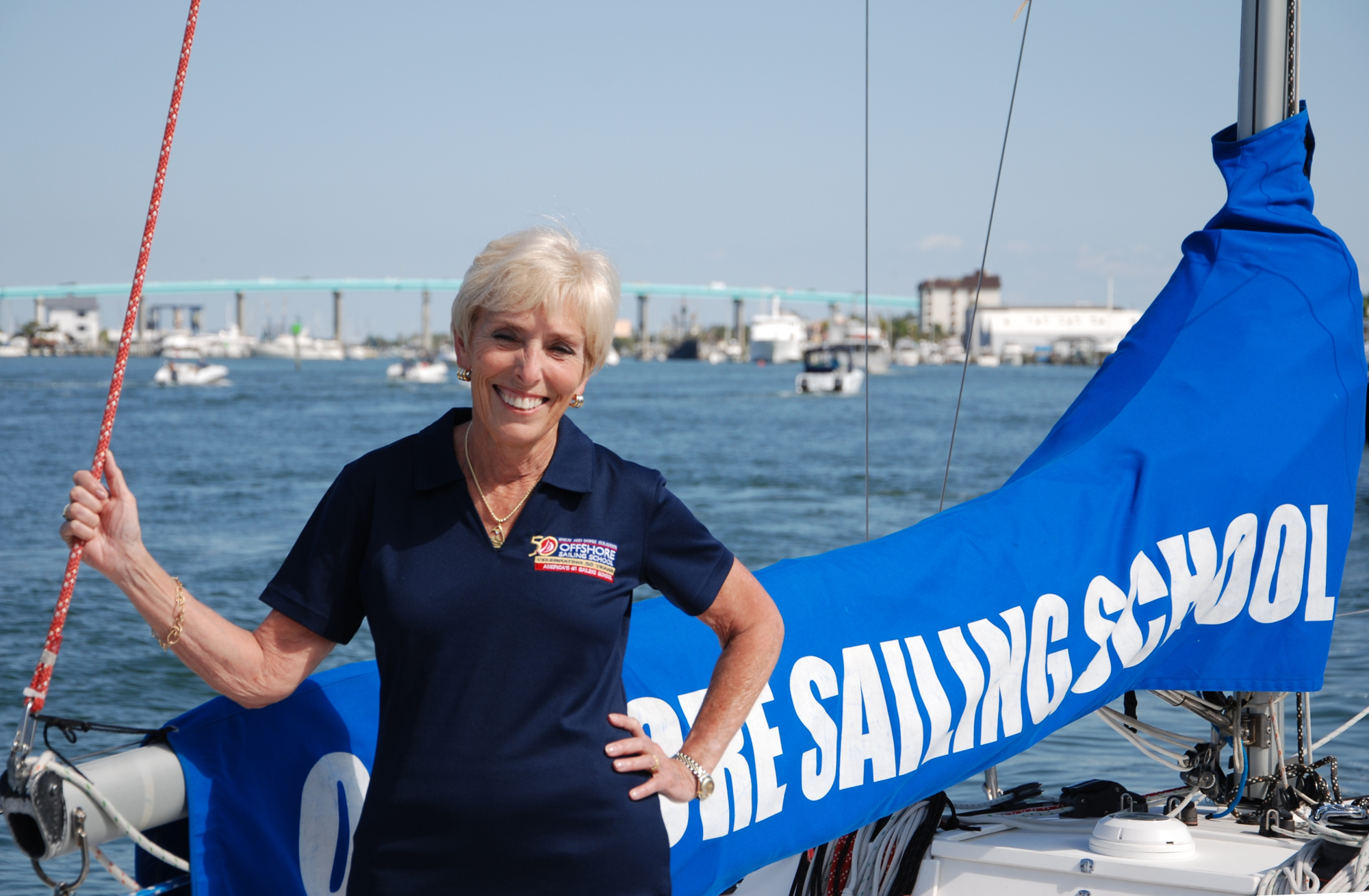 Doris Colgate, who, with her husband Steve Colgate, owns and operates one of the largest sailing programs in the region, Fort Myers-based Offshore Sailing School, was ready for Ian as well — to a point. 
"We were prepared — all our locations were prepared, all the way from St. Petersburg, right down to Cape Coral, Captiva and Fort Myers Beach," Colgate says. "We had everything up high, plastic covering everything. But you know, through the years, they've been telling us we're going to have storm surges, so much that it's like crying wolf. Well, this time the wolf arrived at the door. It went under the door, through the door, up to the ceiling."
IMM's manufacturing facility at 17030 Alico Center Road in Fort Myers, meanwhile, was mostly spared, sustaining minor damage to its roof and siding that the company is in the process of repairing. But its other factory, at the intersection of Edison Avenue and Veronica S. Shoemaker Boulevard, "got pounded," Nanda says, which necessitated some operational shifts.
Even before the storm changed direction, though, the IMM team were making savvy moves to ensure they could not only get the business back up and running as soon as possible but meet what was surely to be sky-high demand for parts.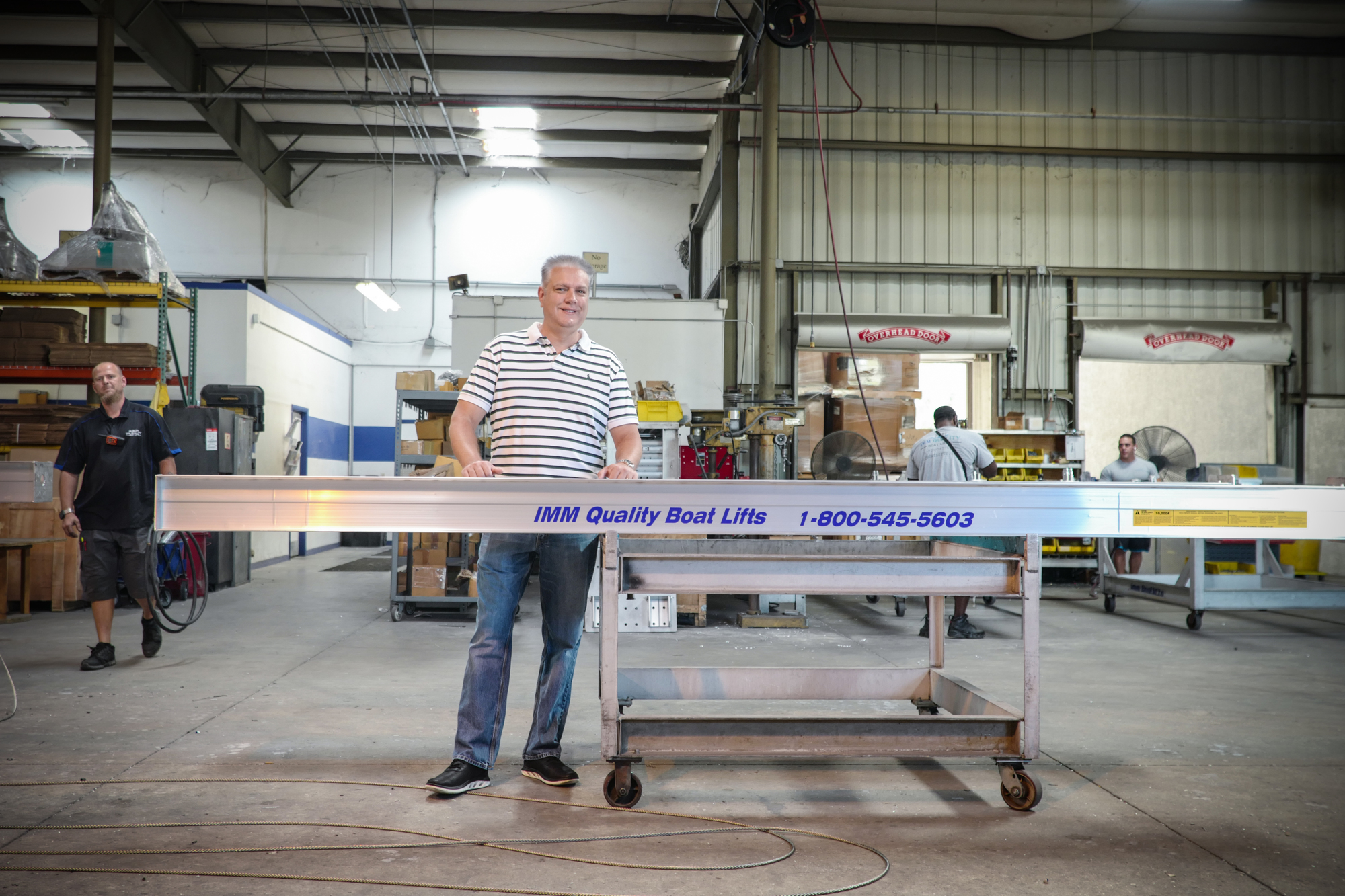 "What storm surge does to boat lifts is put the electronics underwater, and by electronics, I mean the motors and the controls — going under saltwater always ruins those things," Nanda says. "So, in anticipation of the storm, we ordered in extra controls and extra motors because we knew people were going to need them to get their boats up and running again."
IMM was open for business relatively quickly, Nanda says, considering the magnitude of the storm. A little more than a week after landfall, as soon as the power came back on, he and his colleagues were helping customers — and there were a lot of them to help.
"Our business was at a record level of orders before the storm came," Nanda says. "The hurricane has only increased demand for boats and both parts."
Give and take 
Supply, though, is another matter. Except for the boat lift controls and motors, which come pre-assembled, the company manufactures most of its products onsite from raw, domestically sourced aluminum.
"Our factory is basically a big machine shop," Nanda says. "We get the aluminum in and we machine it and cut it to make all of our own parts."
'Other companies have it worse than we do, although we've suffered, for sure. But we're more fortunate than many.' Doris Colgate, co-founder of Fort Myers-based Offshore Sailing School
IMM, he adds, prides itself on being a "Made in America" company, but because of inflation and supply-chain issues that have only been exacerbated by Hurricane Ian, compromises are necessary.
"We don't want to have to go down the road of 'assembled in America from Chinese parts,'" Nanda says. "But sometimes somebody has to have something right away for a custom project. And it is what it is."
In such cases, good communication has been vital. IMM staff members have been upfront with customers about where raw materials and parts are coming from in Ian's aftermath.
"We let them know that this is not our typical vendor," Nanda says. "But if you need it right away, it can be made. I think those are the two biggest challenges to supply. It's hard to get stuff, and prices are just skyrocketing."
The sail must go on
Offshore Sailing School also had to adapt on the fly to remain operational after Ian devastated its office and the resort marinas in Fort Myers Beach, Captiva Island and Cape Coral that house the sailboats it uses for its sailing education programs. Doris Colgate, who on Nov. 5 was inducted into the National Sailing Hall of Fame in Newport, Rhode Island (her husband was inducted separately, in 2015), says the company sustained at least $150,000 in damage — "and that's just the office stuff."
She adds, "The boats, I cannot tell you because the insurance company is still working on that."
At least three boats, out of 20 in the Southwest Florida area, are total losses. "But there may be others once they really investigate them," Colgate says. "They may be floating but not usable."
Even if Offshore Sailing School's Fort Myers-area boats were up and running, though, Ian was so strong it wrought significant changes to the ocean floor, so much so that many channel markers and other navigational aids have become inaccurate. "Some don't even exist," Colgate says, "so we're not able to operate here. And these three locations were pretty much sold out through March, so we've been busy with customer relations to the nth degree."
Fortunately, Offshore Sailing School, which the Colgates founded in 1964, expanded its footprint over the years to St. Petersburg as well as Scrub Island and Tortola in the British Virgin Islands. Those locations are fully operational and ready to accommodate students who had booked sailing courses in the Fort Myers area. Moreover, the BVI resorts that partner with the school — Scrub Island Resort, Spa & Marina on Scrub Island and Mariner Inn on Tortola — have offered to make room at their marinas for additional Colgate 26 boats, the vessel designed by Steve Colgate and naval architect Jim Taylor that's used not only by Offshore Sailing School, but also the U.S. Naval Academy and Coast Guard Academy.
"We've been very fortunate that because of the reputation our company has, and as long as we've been around, we've retained nearly everybody," Colgate says, "and they're willing and satisfied with a different location."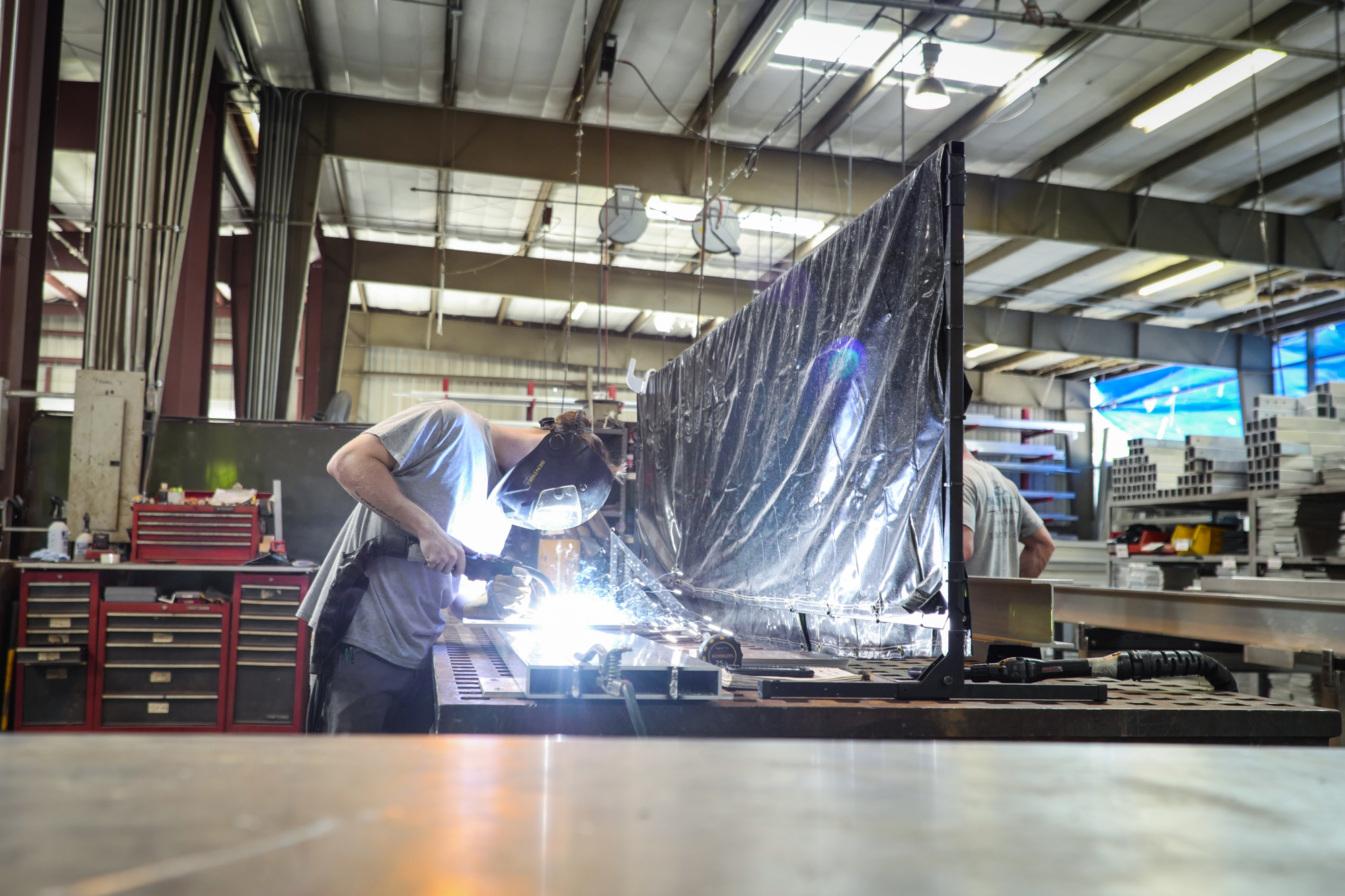 Unfortunately, Colgate expects the three Fort Myers-area locations to be closed indefinitely because of damage to their host marinas. But on the bright side, she says, "We're exploring new locations and hope to make some announcements."
That's one silver lining amid Ian's clouds. Another, Colgate says, is the way Offshore Sailing School's staff came together and helped out amid Ian's wrath. In an era of remote and hybrid work, the company made the effort to get everyone together, even BVI-based staffers and a Colorado-based salesperson, for an event called Offshore University that just happened to take place the week before Ian hit.
"We were so fortunate to have held that because it brought the staff together — some people hadn't even met one another," Colgate says. "It was a great five days of bonding, learning and sharing."
After Ian struck Southwest Florida, the employees, even those with damaged homes — one instructor's Pine Island house was destroyed — stepped up to help each other, the company and the community.
"I think the camaraderie we built, if you were a company that didn't have a strong culture, and this literally ripped through your organization, I don't know that you would be able to have come back as quickly as we were able to," Colgate says. "Other companies have it worse than we do, although we've suffered, for sure. But we're more fortunate than many."
In the final analysis, a storm of Ian's magnitude is simply too much to withstand without any disruption to business as usual. But that doesn't mean owners shouldn't take appropriate precautions.
"Every time you go up against Mother Nature, Mother Nature almost always wins," Nanda says. "This one was supposed to be Category 3 at worst. But I think a lot of us underestimated it."