Former Boston Red Sox designated hitter and three-time World Series champion David Ortiz, the tormentor of so many Tampa Bay Rays pitchers over the years, wasn't always a welcome sight in St. Petersburg, but thanks to a new partnership with St. Pete-based Kahwa Coffee, the newly minted Hall of Famer has given even the most ardent BoSox haters a reason to cheer.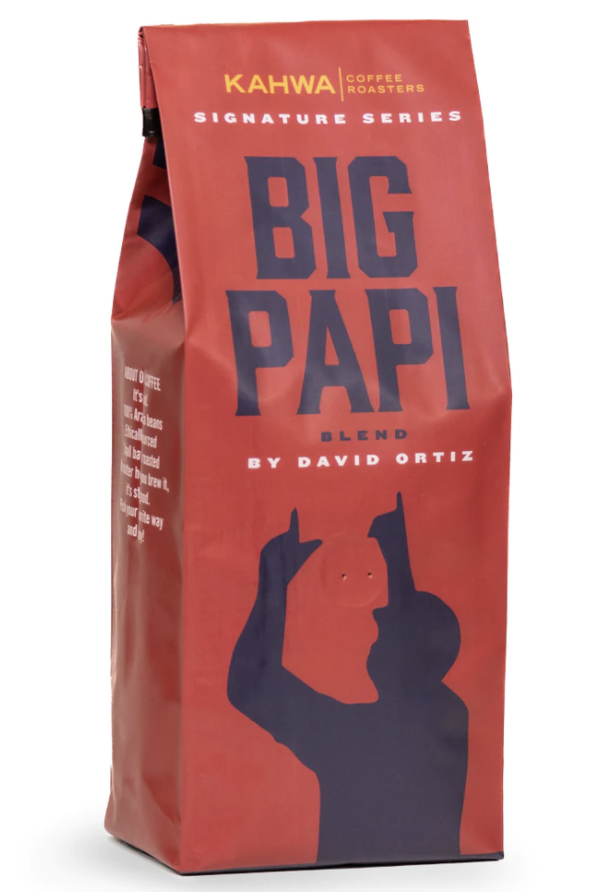 Like Evan Longoria before him, Ortiz — or Big Papi, as the burly slugger is known — linked up with Kahwa to create a custom coffee blend with the goal of raising money for charity. In this case, a portion of the revenue from sales of Big Papi Blend will be donated to the David Ortiz Children's Fund, which, according to its website, "provides essential support for children in the Dominican Republic and in New England who cannot afford the critical cardiac services they need."
Kahwa co-founder Raphael Perrier says he didn't think twice about the optics of teaming up with a prominent former Rays rival.
"When you get involved with someone like [Ortiz]," he tells Coffee Talk, "it's about more than baseball. Any partnership with a Hall of Famer like David would make sense for anybody. He's a good guy."
In addition to doing good for kids in need, Perrier says the deal could "open a brand-new market in the Northeast" (presumably Boston and not New York, natch).
According to Perrier, the roots of the deal grew months before Ortiz was elected to the Hall of Fame in January. A member of the David Ortiz Children's Fund board of directors reached out to Kahwa last summer to see if the company would like sponsor Ortiz's November charity golf tournament in Naples, "and that's how the conversation started," Perrier says, adding that the Red Sox legend, who hails from the Dominican Republic, was directly involved in the development of Big Papi Blend.
"We tried to do something similar" to Dominican Republic coffee, Perrier says, "but you don't have too much coffee coming out of there 'green.' Everything that comes out is already roasted. But we tried to replicate it."
Big Papi Blend is available as whole bean and ground coffee for drip, French press, espresso and pour-over coffee makers.