The Cake Girl, a Tampa bakery owned and operated by Kirby and Kristina Lavallee, ate up some national media play in early August by baking a custom-made GOAT (as in, Greatest of All Time) cake for Tom Brady's birthday.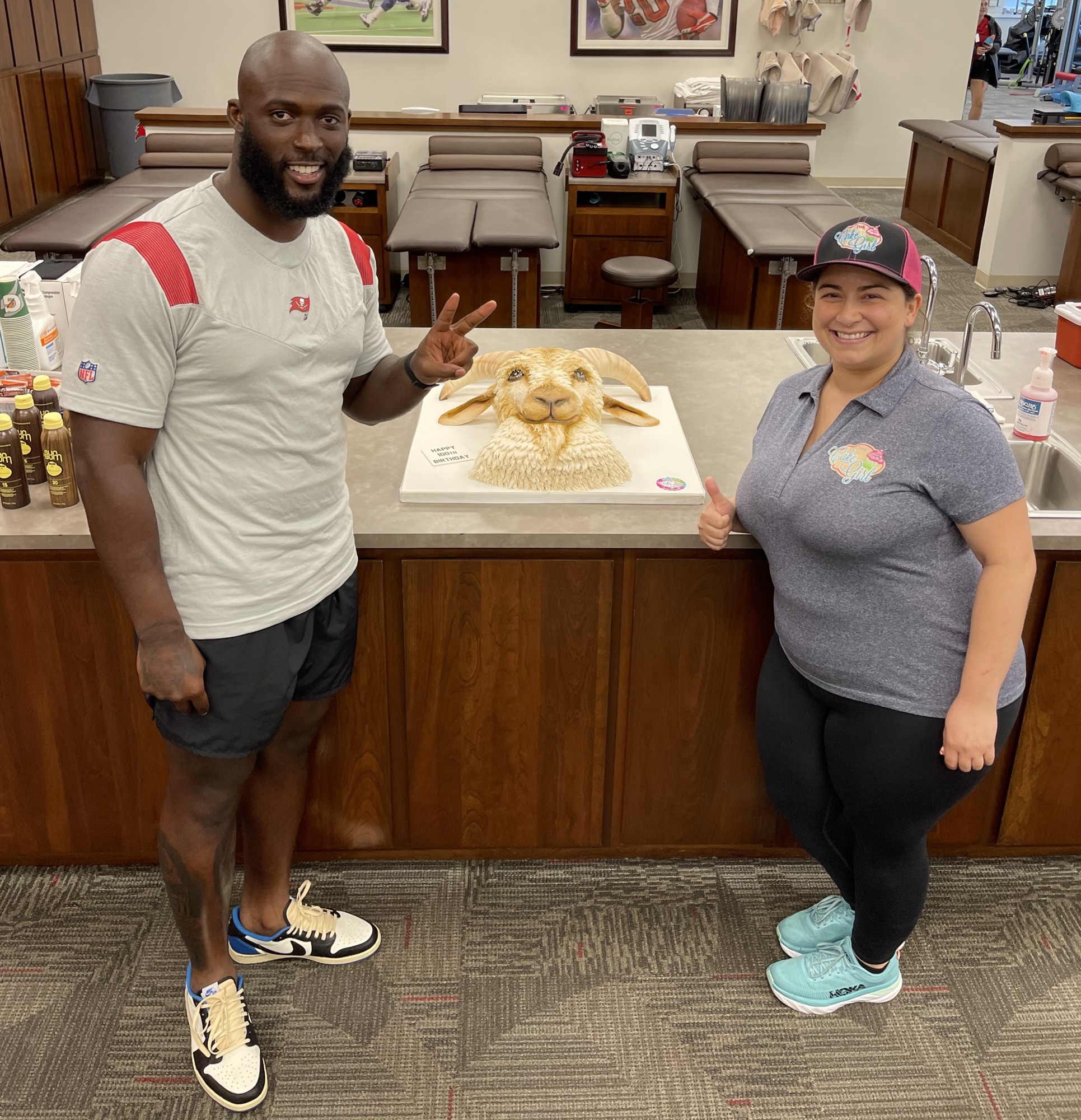 Ordered by Bucs running back Leonard Fournette, a frequent customer of The Cake Girl, the confectionary conquest was, well, a touchdown. That included a highly realistic goat head complete with lifelike fur, horns, ears and eyes. Next to the head was a caption that read, "Happy 100th Birthday" — a nod to how Brady continues to defy Father Time as he prepares for his 22nd NFL season.
But beyond viral shares and social media clicks, the cake is a window into how much inflation is impacting the day-to-day operations of a bread-and-butter business like a bakery. The cake, Kristina Lavallee says, cost more than $800. The Cake Girl's profit margin on a cake like Brady's is between 30% and 40%; however, because of sharp increases in butter, eggs, sugar and other essentials, the company has had to raise prices to maintain profitability.
"To give you an example," Lavallee says, "we buy eggs like there's no tomorrow. A case of 15 dozen a few years ago was $18, maybe $20. Right now, we're paying $50-$60. We used to pay $80 for a case of 36 pounds of butter; now it's $160, easily. The prices are crazy."