The current year — at only through the first quarter — is already proving to be a big one for water quality equipment manufacturer HF scientific. A subsidiary of a $1.5 billion global water technology company, North Andover, Massachusetts-based Watts, HF scientific hit a pair of milestones by April.
'A lot of eyes are on us because of the growth we've experienced and the success we've had. But it is still like a small, tight-knit kind of feel when you're in our office.' Charlie Pasquariello, HF scientific
One is its new headquarters — a sign that even in the work-from-home era some executives still crave in-office collaboration. The second big move to position the company well for future growth is a partnership with a health care firm, for entry to that market.     
HF scientific manufactures instrumentation, test kits and chemical reagents used for monitoring water quality. It's been operating in Fort Myers for four decades and works with municipalities worldwide to help them monitor their drinking water, including some in this region.
"There are a number of local municipalities in the area that are using our instruments," says Charlie Pasquariello, the product manager for HF scientific. "I think a lot of people would be surprised to know that we're manufacturing equipment locally that's being used in the local water supply."
The company also provides monitoring and testing products for marine ballast water systems to reduce harmful effects from invasive species on the environment. HF scientific can help the shipping industry ensure that ballast water that gets pumped into a ship for stability in, say, Shanghai is clean and free of any hazards when it gets pumped out in, say, Los Angeles.
"Not only are we ensuring the consumer has clean drinking water, but the same instruments can be used on very large shipping levels to ensure the world's oceans are clean as well," Pasquariello says.
That's been a growth area for the company recently. Pasquariello says HF scientific has approximately doubled revenues in the past three years. "And I would say I'm very optimistic going forward," he says, declining to provide specific revenue figures.
As the company has grown, its previous Fort Myers home no longer fit. HF scientific had to think bigger, and in February 2021 it announced the opening of its new state-of-the-art headquarters near Southwest Florida International Airport. At nearly 35,000 square feet, it's three times the size of the company's former headquarters and has plenty of room for its staff of about 60.
"We were looking for a larger footprint to allow us to keep up with demand," Pasquariello says. "We also wanted a location where it was convenient because we have a number of international customers who'd like to come visit us and our facility."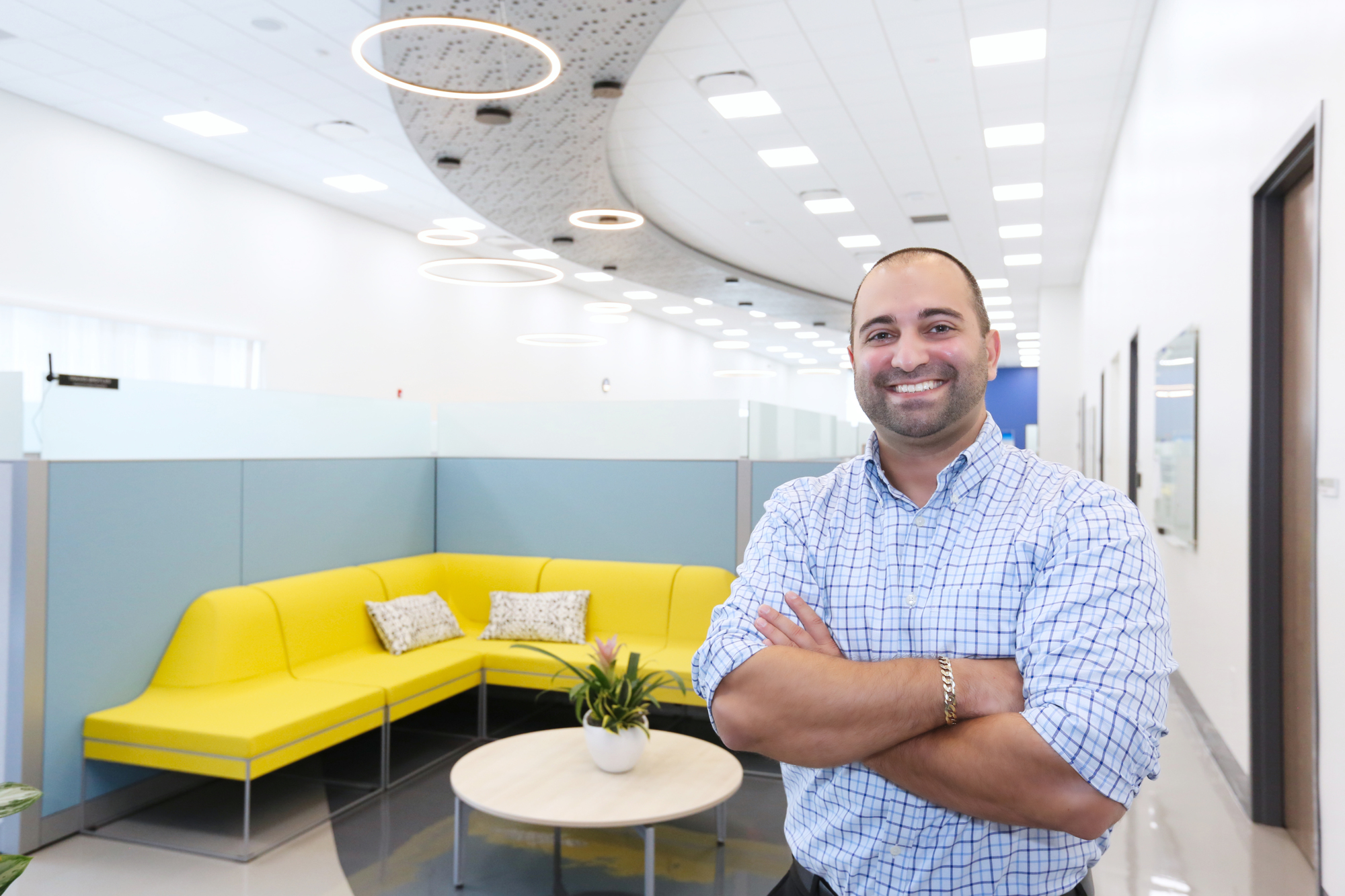 The new space has allowed the company to drop down to one shift from the two it had been running before at the old location because of space constraints. It's also got plenty of meeting and collaboration space as well as a training center and engineering labs for research and development work. "It's much more efficient than the old facility," Pasquariello says.
In March, meanwhile, the company announced its entry into the health care space through its partnership with Enrich Products Ionization. EPI makes systems for health care and other clients that inject small amounts of copper and silver into potable water systems to kill off Legionella pneumophila, the bacteria that causes Legionnaires' disease. It approached HF scientific to develop a product that could monitor the levels of copper and silver in the water to ensure they're in a safe range.
"It was the most technically challenging product design for us to date," Pasquariello says. The collaborative relationship with EPI also ensured HF scientific got frequent feedback and access to data as the systems were being used in hospitals to allow it to make the needed adjustments and modifications to create its final product, the Copper-Silver Monitor.
The technology will be exclusively available through EPI and will bring HF scientific into the health care sector. It could also be used to help fight Legionnaires' disease outbreaks with EPI's hospitality clients. And it opens the door to new ventures between the two companies.
"There is definitely potential for future projects, but I can't get into anything specific at this point," Pasquariello says. "But I'm excited to partner with Enrich again on future projects."
Watts acquired HF scientific in 2005 in a stock purchase transaction, when HF scientific did some $5 million a year in revenue, according to a statement after the deal. The affiliation with a large global organization has provided valuable resources and assistance that's helped the subsidiary grow. "A lot of eyes are on us because of the growth we've experienced and the success we've had," Pasquariello says. "But it is still like a small, tight-knit kind of feel when you're in our office."