If being great in business were a sport, maybe it would be golf: the game, by many accounts, is mostly mental and, notably, success one day or even on one hole, has little say on success on the next hole or the next day. Get a hole in one? Cheers galore. Then there's the next hole, where you can shoot two over par.
That's sometimes the way it is for entrepreneurs — success in one area, or one year, or with one product, doesn't necessarily beget triumphs in any other area, year or product. An outstanding entrepreneur always has to work for it, from industry disruption to an unexpected innovation. Surprise early. Delight often. Create raving fans. When he or she does that part right, it's a hole in one. Anything less, and competitors can pass them on the leader board.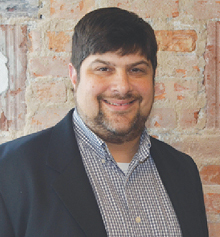 Profiles in this issue include beginners, who run companies that are less than five years old; builders, who have run companies for at least five years; and repeaters, who have started at least three companies. And most of the entrepreneurs profiled fit the golf analogy as comfortably as Tiger Woods in his prime holding a TaylorMade driver at Augusta.
Consider Brad Fuller: He's been at the helm of Venice-based Lightspeed Voice for nearly a decade, helping the Voice over Internet Protocol telecom company grow from startup to almost $4 million in annual revenues and 30 employees. His hole in one, he thinks, is an acquisition the company recently made. Fuller says the additional business can lead to 100% growth in sales and employees at Lightspeed in 2018.
But what if the acquisition curves well below Fuller's projections? That's part of life as an entrepreneur — an up-and-down cycle Fuller relishes.
"I love what I'm doing," Fuller says. "I think the best thing about being an entrepreneur is being able to blaze your own path. But the worst part is the same exact thing. Blazing your own path — that's the unknown. You're out there with a virtual machete."
Fuller has lots of company. The entrepreneurs in this issue, like him, are a crafty combination of doers and dreamers. One, Judy Green, has been in the real estate industry for decades. Her latest successful mission was building Naples-based Premier Sotheby's International Realty into one of the largest brokerages in the state. 
Green attributes her success to the old standby: hustle. "I always had to work hard, and I always had to take care of myself," says Green, noting she has four older brothers.
Dedication to cause like that, in many ways, is inherent in being an entrepreneur. Charlotte County banker Todd Katz, launching the third bank of his career this year, for example, grew up in a house where the word can't was banned.
One other point connects golf to entrepreneurialism: commitment. Sure, some who pick up the game drop it at some point, frustrated and discouraged — just like businesses fail. But the ones who stick with golf often become hooked, practicing swings in hallways and envisioning holes in their mind.
That's why St. Petersburg entrepreneur Chad Nuss, whose sales consulting business, St. Petersburg-based InsideOut Solutions, did $10 million in sales last year, keeps starting new companies. Sometimes, it's a good walk spoiled. Other times it's a flawless drive down the middle of the fairway.
"Every day, for me, is chaos emotionally," Nuss says. "There's no perfect day but there are perfect moments. A perfect day is when you have five minutes to appreciate your success — to see it, hear it and talk to people who believe what you are doing is brilliant."
Take the deep dive into our Top Entrepreneurs series: