With the teacher shortage hitting the region hard, some districts have turned to job fairs to kick up some interest. And for Manatee County, it's working. 
On Aug. 25, the School District of Manatee County hosted a job fair at its Wakeland Support Center — something the district is going to continue doing once a month until the number of vacancies comes down. Nearly 250 overall applicants attend the three-hour event, which included open positions for teachers, teacher assistants, bus drivers, bus attendants, cafeteria managers, food service workers, custodians and vehicle mechanics. A little more than 80 of those applicants were there for instructional positions, district officials say.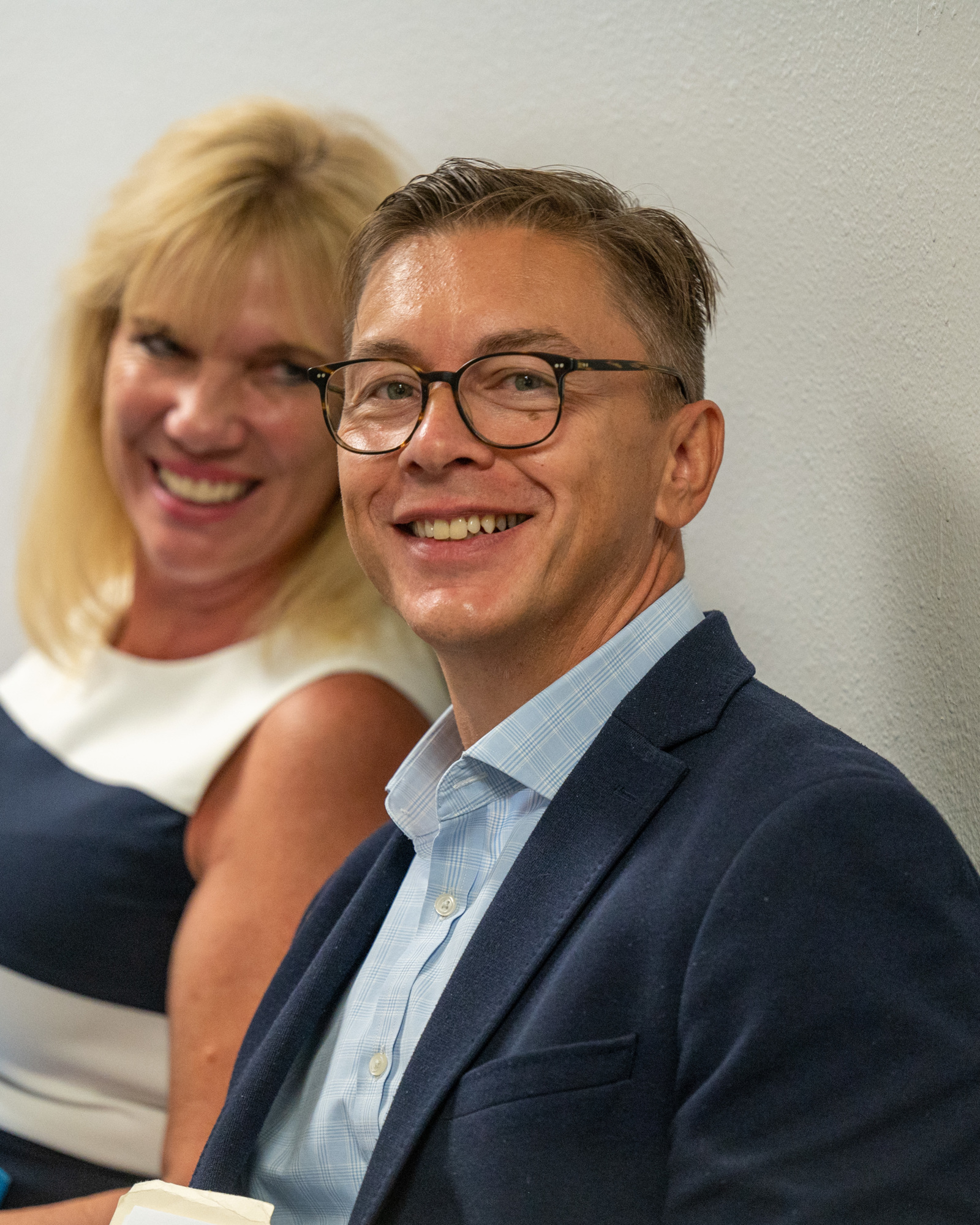 As lines formed and seats lining hallways remained filled, Melinda Lundy, assistant director of retention and recruitment for the district, says there were nearly five times more applicants at this job than previous ones. Typically, they draw in less than 50 overall candidates. "We were hopeful for a large group and were pleased at the interest the community showed in working for the Manatee County School District," she says. 
She notes job fairs aren't uncommon for the district. Over the summer, the district held 15 for specific employee groups. 
Candidates at the Aug. 25 event came from all walks of life, with psychology degrees and counseling backgrounds one constant. 
One would-be teacher, Jim Fleeman, says after 30 years as a therapist, his industry isn't what it used to be. When he first started college, he wanted to be a humanities teacher or professor. But after he took a psychology class, he pursued a different path. 
"Here I am," he says, "back where I began. Honestly I really didn't expect that." 
Jessica Velez, 35, ended up at the job fair after a recent layoff from a corporate position. 
"I've been looking into something new that I wanted to do," she says, "and teaching or being a professor at a college has been something on the list that I was considering." 
Her son, a 10-year-old who is a student in the district, is both the reason she wants to be a teacher and how she found out about the job fair after the district sent parents an email.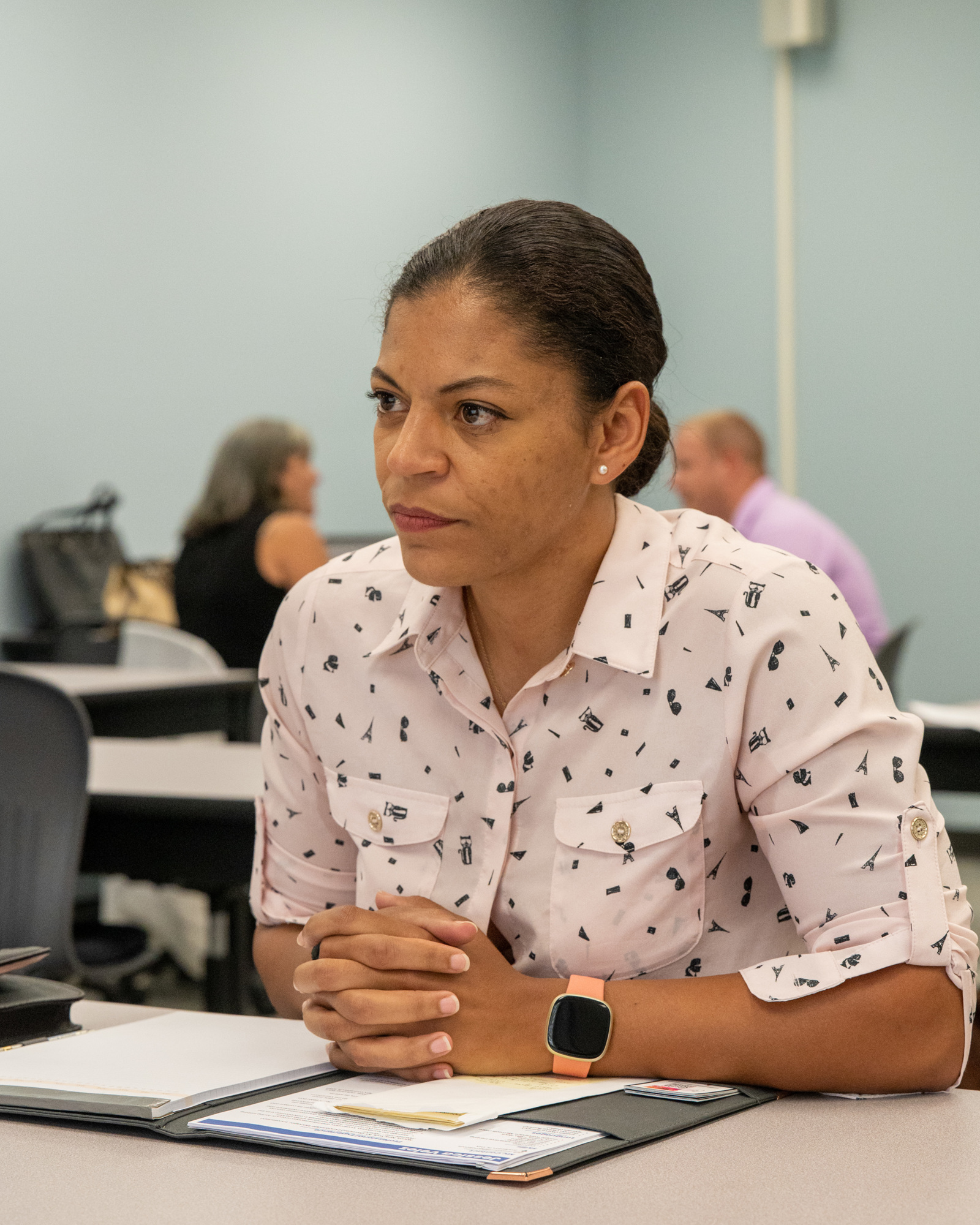 "I always loved learning too. I know this from my son, I learn a lot from him too," she says. "So it's a give and take. It's not just lecturing. It really is growing together."
The job fair wasn't set up as a conventional one where candidates visit with staff members in a stuffy gym to learn more about specific jobs. The different roles had specific interview rooms, check-in points and a lab room for candidates to fill out online applications. 
"I've never seen anything like this before," Velez says. "I'm actually really impressed."
Another prospective teacher at the job fair was Andrey Tsimal, 54. After a 20-year career in finance, with 10 of those years as a Wall Street financial advisor, Tsimal also wanted a career change. 
"I've had a long successful career and this is something that I want to do with the rest of my life," he says. "Having a great teacher in your academic career can be life-changing. I have a lot of life experience that I can bring into the classroom and school system. If you can share that experience with students to help them understand why it's important for them to learn the things that they're learning, I think that can make it exciting for them to learn.
"Public school education opened so many doors for me as a young person," he adds. "I think it's such an important career where you can connect with kids and help them through their struggles." 
Others were simply there to find something that wouldn't be so strenuous. 
United States Marine Corps veteran Michael Lewis, 63, is out of work due to injuries. 
"I can't work in physical labor like I was doing before," he says, noting he's been working in the construction industry since moving to the area in 2019. Due to his physical condition becoming worse, Lewis says he lost the last two jobs. "My body just can't do it anymore. So on to something else."
Lewis has a background in counseling as his Military Occupational Specialty was an instructor for the Marine Corps. A friend alerted him to the job fair. This was his first at a school district.  
"The gentleman I spoke to was helpful and gave me a couple of different paths I could check into," he says. "One was a substitute teacher route."
Lewis says the interviewer has hired a lot of substitute teachers.