NAPLES — Natural meat snack brand Chomps has received an $80 million minority investment from a Boston-area private equity firm.
The investment is the first outside private equity capital Naples-based Chomps has raised since it was founded in 2012. Stride's involvement will help Chomps to accelerate innovation, brand building and distribution, according to a statement. The investment — first reported by Bloomberg News and later confirmed to the Business Observer by co-founder and CEO Peter Maldonado — values the firm at between $200 million and $300 million. The company has more than $100 million in retail revenue, up at least 185% from 2019, when it had $34.58 million.
"Stride bought into the Chomps business plan and people 100%," Chomps co-founder and CEO Peter Maldonado says in a statement. "As many business owners can attest to, 2021 was a very difficult year in terms of supply chain issues. Stride's team has an excellent track record of rolling up their sleeves and successfully navigating the explosive growth and challenges we're facing, and we could not be happier to have them as our partners."
The decision to partner with Stride, the release states, came after a thorough search that spanned more than six months and engaged over 60 potential partners. Stride was selected for its team's passion for the Chomps mission and brand, industry-leading expertise and alignment with Chomps' core values, the release states.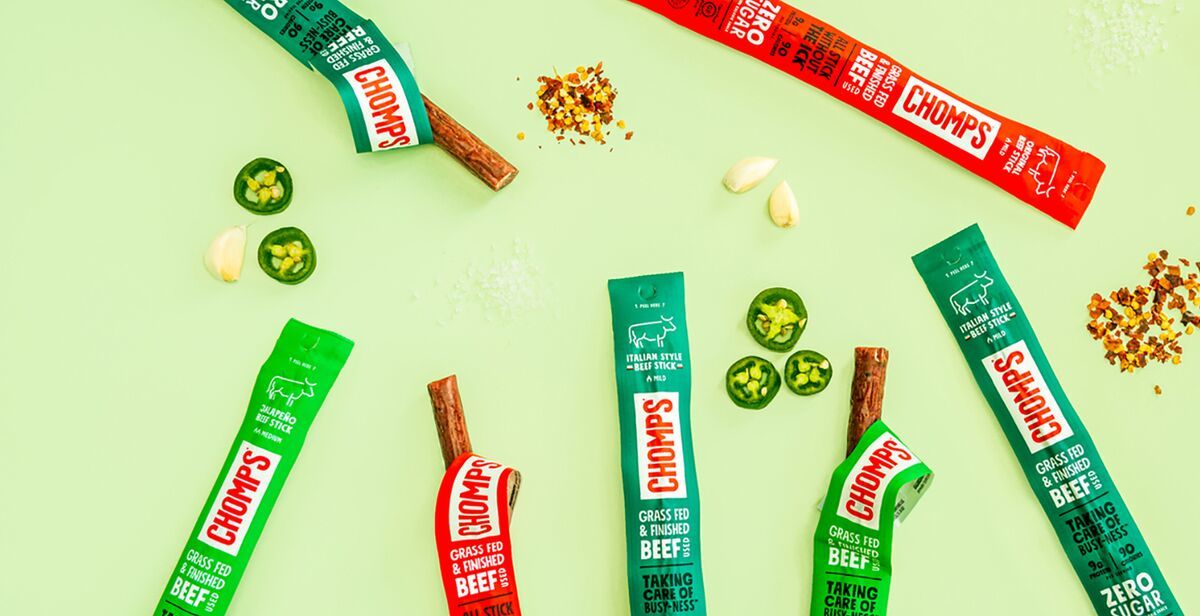 "I'm so stoked to announce that after 9+ years of building Chomps as a bootstrapped startup, we made a huge decision that (co-founder Rashid Ali) and I strongly believe will allow us to accelerate growth and reach our lofty goals sooner," Maldonado wrote in a LinkedIn Post. "We've officially partnered with Stride Consumer Partners as we gear up and head back into the trenches to attack the next phase of growth. The opportunities have never been greater but we realize the same is true for risk. With the amazing Stride team on our side we'll be able to lean on them for the strategic expertise that will allow us to avoid common pitfalls."
Stride portfolio of companies includes ionized alkaline water firm Essentia, First Aid Beauty, Jeni's Splendid Ice Creams, drybar and luxury home furnishings firm MacKenzie-Childs. "We could not be more delighted to partner with Pete, Rashid, and the whole Chomps team," Stride partner Juan Marcos Hill says in the release. "They have built an amazing brand and the perfect snack, one which is so well aligned with what today's consumers are looking for including clean ingredients, high protein, low carbs and low sugar. But most importantly a product that tastes great." 
Maldonado, a Business Observer 40 under 40 winner in 2019, co-founded the business to fill a gap in the healthy snack market, with high-quality meat sticks.  
All Chomps meat sticks are made with sustainably sourced proteins, such as grass-fed and finished beef and venison and free-range turkey with no hormones, no antibiotics and no added sugar, the company says. Chomps — the products are Whole30 Approved, certified gluten-free, certified paleo, Keto-Certified and allergy-friendly — are available in more than 18,000 retail stores nationally. The list includes Walmart, Trader Joe's and Whole Foods Market, as well as online retailers like Amazon and Thrive Market.