A prominent Sarasota-based real estate company recently handled a pair of waterfront property sales on Longboat Key — nearing a combined total of $20 million. 
One sale, a single-family home, sold for $10 million, while a Gulf-front penthouse was purchased for $8.2 million. 
The buyers of both properties were represented by Janet and Steve Walter of the Walter Group, which operates out of the Michael Saunders & Co. Longboat Key office. Jenifer Schwell-Chaplin of Michael Saunders & Co. represented the penthouse sellers, while Bruce Myer of Coldwell Banker Realty, Longboat Key, represented the sellers of the home, in Bay Isles Harbor, according to a statement.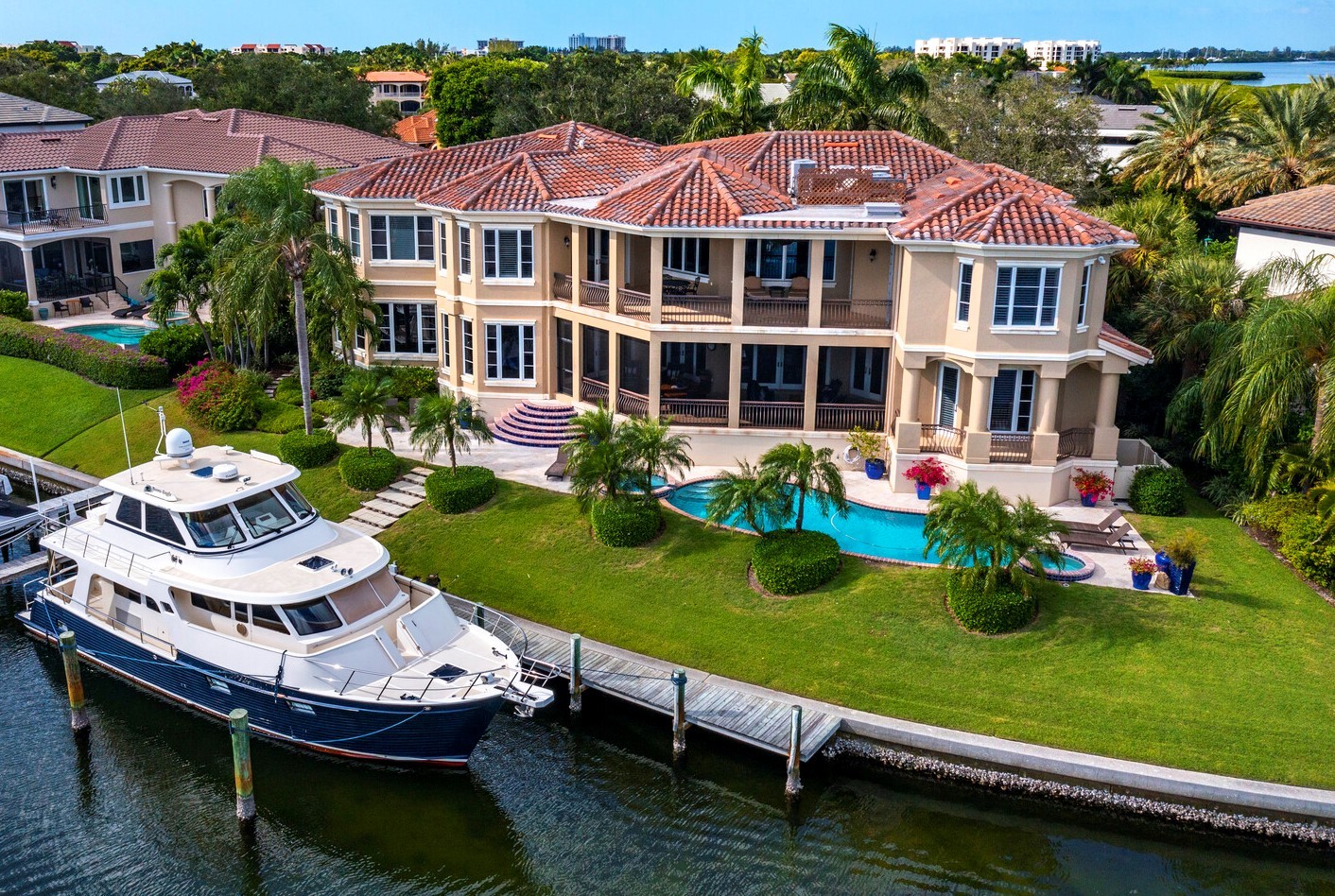 The estate was an off-market purchase completed before the Thanksgiving holiday so the Dallas-based buyers "could entertain friends and family for Thanksgiving dinner," Steve Walter says in the release. The process of finding a home that met the buyer's requirements of having access to boating water, being in close proximity to the Longboat Key Club and being close to dining, beach access and entertainment venues required the Walter Group to establish a list of potential properties the buyers could explore. 
The five-bedroom, five-and-a-half bathroom home features two offices, several terraces, a waterfront pool and spa, and a five-car garage. In response to the boating requirements, the estate also features 156 feet of deepwater frontage.  
"It's a very unique home with a lot of beautiful millwork, rich mahogany wood tones and beautiful views of the bay," Janet Walter says.
The penthouse, meanwhile, was on the market for four-and-a-half months before the Walter Group connected the Wisconsin-based buyers with it.  
"They loved it the way it was and were very pleased they found exactly what they wanted," Janet Walter says in the statement. 
The residence, which takes up the entire top floor of the building, is perched above a landscaped private seaside sanctuary. The four bedroom penthouse is complete with a study, family room that features a fireplace and bar, kitchen and air-conditioned three-car garage.