Woodie's Wash Shack President Tim Miller doesn't shy away from disclosing his grand ambitions for the nascent car wash company, a rising star thanks to a partnership with the Tampa Bay Buccaneers and a fresh approach to branding and customer loyalty.
He tosses out phrases such as, "We're building the Chick-Fil-A of the car wash space," and "We'll hopefully be the next Outback Steakhouse of Tampa Bay — homegrown and highly successful" when describing his outlook for the company, which launched its first location in St. Petersburg in spring 2020.
'Why would you go to a competitor when you have to drive past three Woodie's [locations] to get to it?' Woodie's Wash Shack President Tim Miller
Miller, 51, has the bona fides to back up his belief in the upstart brand. He spent 14 years as CFO of TBC Corp., which owns the Tire Kingdom and Midas automotive repair brands. During his time there, TBC grew from $1 billion to $5 billion in annual revenue, he says, "and I had a heck of a lot of fun along the way." The fun ended, Miller says, when Michelin acquired the company, and he decided to step down.
Not long afterward, a family office affiliated with computer mogul Michael Dell urged Miller to take a look at the carwash industry. Miller started doing his homework and came across Woodie's Wash Shack and its colorful managing partner, Don Phillips, a veteran commercial real estate investor.
The duo formally teamed up in August 2020. A year later, Woodie's Wash Shack has three locations in the Tampa Bay region, with three more on the way over the next few months. The firm's five-year plan calls for an even bigger leap in scale — at least 50 locations and 250,000 members by the end of 2026.
How will it achieve such a feat? Having a team of experienced, well-capitalized partners is a big plus. But just as important as funding, Miller has learned, is a coherent plan to deploy it. 
"Real estate values are continuing to go up," Miller says, citing one hurdle the company will face as it looks to expand. "But we will pay the appropriate amount to be in the right locations for our members." Market saturation, he adds, is a primary objective. "Why would you go to a competitor when you have to drive past three Woodie's [locations] to get to it?"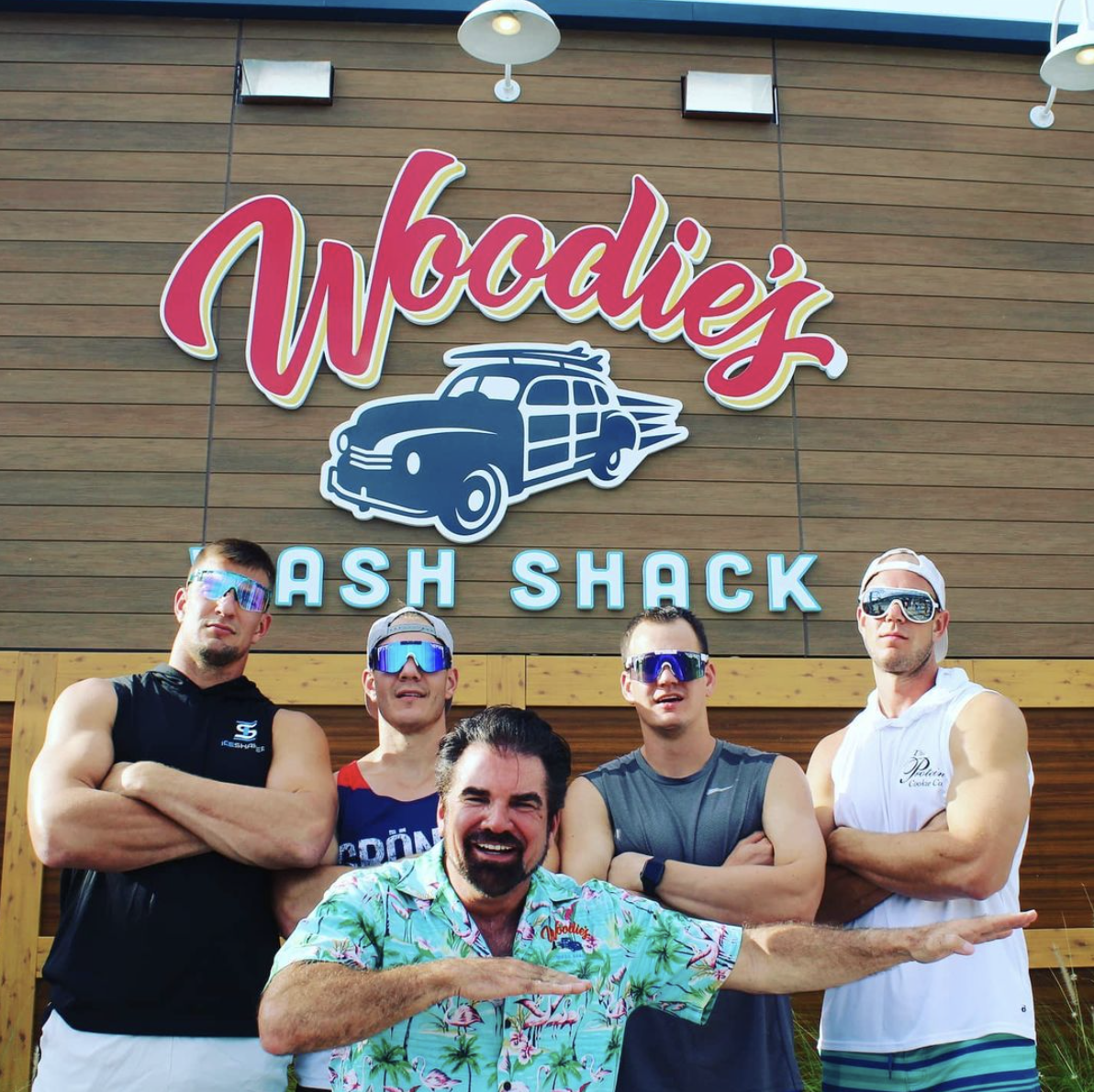 In addition to density of physical locations, Woodie's wants to take up space in consumers' heads — and being top of mind, of course, comes with strong brand marketing. Enter the five-year partnership with the Bucs, which made Woodie's the team's official car wash. Throughout September, every Wednesday was a "Woodie's Wednesday" and featured giveaways of Bucs tickets and footballs autographed by players such as star tight end Rob Gronkowski. The contests were open to customers who pay for memberships, which range from $24.99 to $44.99 per month.
"We're all about 'membership has its privileges,'" Miller says. "I don't think we coined that term — we stole it from American Express — but at the end of the day, Woodie's wins, and we like to make sure that our members are appreciated."
Woodie's is winning in the revenue department, too. Miller says the company's first location, on 66th Street North in St. Pete, did around $1.8 million in sales in its second full year. That's an increase of some $700,000 — up nearly 64% — from when the facility was known as Mt. Washmore. That was also before Phillips bought it for $5.85 million and spent $325,000 on upgrades. It also exceeds Phillips' original projection of $1.5 to $1.75 million in revenue.
"We've dramatically grown that business," Miller says, "because of the fact that we make it fun to go. When you show up, we'll have a smile on our faces, we're glad you're there. That approach has paid significant dividends."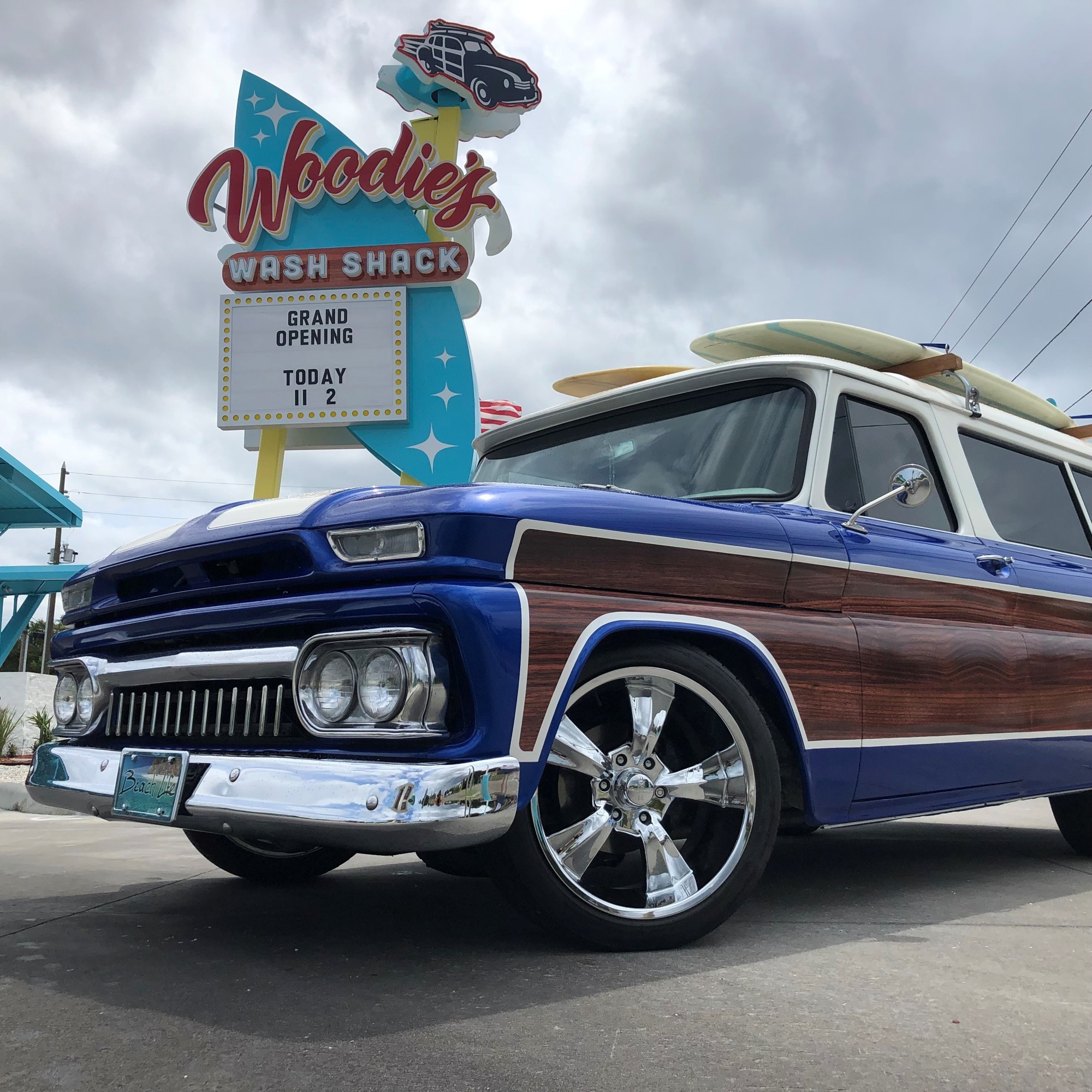 It also helps to have a big, marketable personality like Phillips on the leadership team. He frequently pops up on the company's social media channels, mugging for the camera with Gronkowski and his brothers, "dabbing" and flashing the "surf's up" hand gesture. He even got the Gronk boys to shoot a YouTube video in which they go through the carwash in a top-down convertible. "I would never recommend that," Miller says, "but it was funny."
He adds, "Don knows everybody in Tampa and has developed an amazing brand," Miller says. "And Gronk, I would describe him as a friend of Woodie's — there's no formal agreement or anything like that. He's a friend and does some things for us. It's a good relationship."
(This article has been updated to clarify that Michael Dell's family office did not invest in Woodie's Wash Shack.)