SARASOTA —Marie Selby Botanical Gardens (Selby Gardens) announced the addition of two new individuals to the governing board of trustees.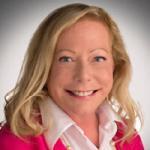 Aaron Bellamy and Renée James Gilmore will each serve a three-year term beginning July 1. They will help guide the strategic vision for the future of the institution, according to a press release. The Selby Gardens' assets to date total $25,709,018.
Bellamy is a Sarasota native who currently serves as the youth and family advocate manager with the Safe Children Coalition Residential Program. He previously served on Selby Gardens' Advisory Committee.
Renée James Gilmore is the executive producer of Empowering Voices on ABC7 and a fourth generation Sarasotan. She also owns Saja Group LLC.
Also beginning July 1, Marianne McComb will serve as board chair and Dr. Joel Morganroth will serve as vice chair.
McComb and her husband Bill are leadership donors to the campaign for Selby Gardens' Master Plan, the release states. 
Dr. Morganroth chairs Selby Gardens' Finance Committee and he and his wife, Dr. Gail Morrison Morganroth are the visionary donors for the campaign for Selby Gardens' Master Plan.
Continuing Selby Gardens' trustees include: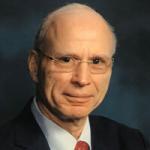 Allison Archbold, esq.
Daniel "Pat" Ball 
Ariane Dart 
Norbert Donelly
Jean Weidner Goldstein 
Teri Hansen 
Marcy Klein 
Katherine Martucci 
Cornelia Matson 
Keith Monda 
Mike Quillen
Jeannie Russell 
Pauline Wamsler 
Michael Wilson, esq. 
Margaret Wise
Jennifer Rominiecki, president and CEO of Selby Gardens
Selby Gardens provides 45 acres of bayfront sanctuaries, which is composed of the 15-acre Downtown Sarasota campus and the 30-acre Historic Spanish Point campus in the Osprey area of Sarasota County.