BABCOCK RANCH — The developers of Babcock Ranch, billed as America's first solar-powered town, were off to a strong start in 2020 home sales, prior to the coronavirus pandemic.
The community, according to a statement, posted 107 first-quarter new home sales, up 40% year-over-year. It reported 31 sales in March, propelling it past the 600- homes-sold milestone, the release adds.
More good news from the first quarter: the community confirmed Publix will anchor Crescent B Commons, an 82,540-square-foot shopping center. The plaza is scheduled to open in 2021 at a new entrance to Babcock Ranch being constructed about one mile south of the existing town entrance on Babcock Ranch Road/State Road 31.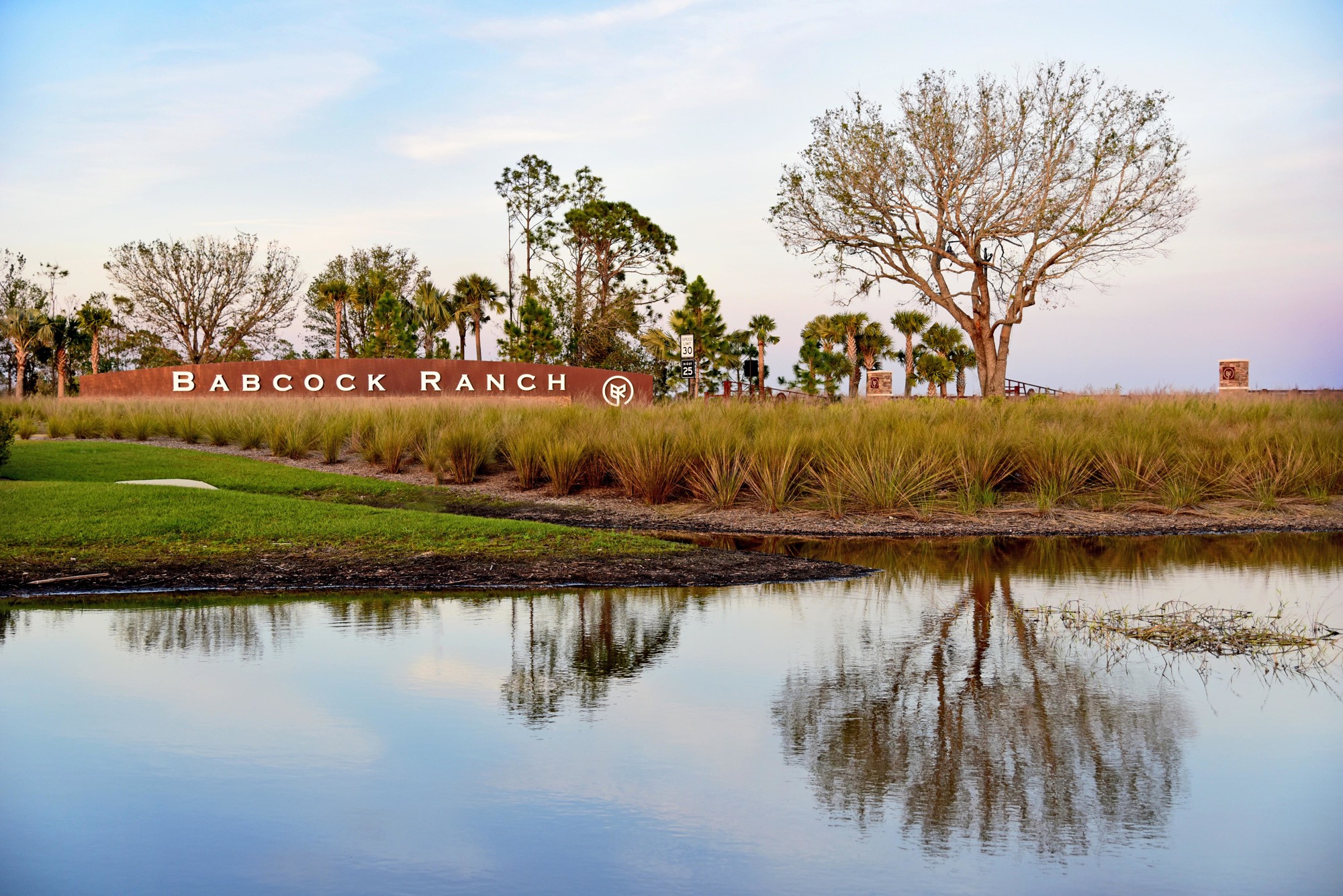 Babcock Ranch, developed by Kitson & Partners, began marketing new homes in 2017, with the first residents moving into the town in January 2018. Today, Babcock Ranch offers homes from nine homebuilders in seven neighborhoods, including Babcock National, a new gated golf and lifestyle community. Home prices range from the low $200s to over $1.5 million.
"The vision behind Babcock Ranch appeals to homebuyers seeking a return to a true hometown lifestyle, where everything they need to stay active, healthy and connected is within reach," Kitson & Partners Chairman and CEO Syd Kitson says in the release. "During these days of social distancing, our residents are able to bike and hike our miles of trails, fish along our lakeshores, enjoy touch-less golfing at Babcock National, and order convenient takeout from Slater's market using curbside pick-up."