Mary van Praag, who oversees intimates, including the Soma and TellTale brands, for Fort Myers-based retailer Chico's FAS, spends a portion of every day scrolling on her phone. Not down the social media rabbit hole, but for something vital to the Chico's unit she oversees: net promoter score.
"The voice of the customer is very important," says van Praag, who came to the Fort Myers retailer in September 2017, after leadership roles at cosmetics and health care products companies, including Coty and Johnson & Johnson. "We want a 10 from everybody."
The division president looks at the net promoter score, a survey-generated ranking of survey from customers, two ways. One is an affirmation for the work the unit has done in the past two years, overcoming sales slumps and brand sameness within the industry. The second is an appeal to employees, from marketing to design to the sales floor, to maintain their newfound marketplace edge. She cites a recent trip to a Soma store in the tony Waterside Shops in Naples to prove the effort is working. There, a customer, not knowing who van Praag was, raved about both the knowledge of the saleswoman and her comforting sales approach.
"We have to continue to find ways to get people excited about our brand," says van Praag, named a 2019 Top Woman in Retail by Total Retail. "Our goal is to provide five-star service every day to every customer."
That service, combined with a superior product and a revamped marketing push, van Praag says, is the intimates unit's winning formula — for both e-commerce and brick-and-mortar. She calls it Double D – for both the intimates size and the mission: to double sales in the division. The unit is on its way: It posted double-digit comparable sales growth in the 2019 second and third quarters, according to a company earnings report. At 11.3% in the third quarter, it was the fifth quarter of consecutive comparable sales growth, driven, according to the statement, "by product innovation and inventory and marketing investments."
The goal for Soma, and the newer, online-only brand TellTale, van Praag says, is to create a national, top-of-mind brand leader and a go-to place for women to feel comfortable. Soma opened its first store in Fort Myers in 2004 and now has some 300 boutiques nationwide, while TellTale was introduced in April, targeting women ages 25-40.
Van Praag contrasts that approach to L Brands intimates company Victoria Secret, which, despite its brand recognition, has struggled to maintain market share amid a prolonged sales slump. "Victoria's Secret was really made for men, to buy something for women," van Praag says. "It wasn't made for women. I think women felt they had to compromise [with intimates], and nothing has changed until Soma came along."
Those Soma products, she says, represent a high barrier to entry for competitors. For one, the production cycle is 18 to 24 months, with "lots of parts and pieces," van Praag says, and a complicated supply chain. "Producing a bra is not for the faint of heart," she says.
With products in place, the next big challenge is to get in front — and stay in front — of customers who have a seemingly endless array of options. To do that, van Praag has restructured parts of the Soma division, with a greater emphasis on social media and celebratory marketing initiatives. One example: a one-day, $15 in-store bra event in August to mark Soma's 15th anniversary. That effort, extended a day because it was so popular, brought in 60,000 new customers over two days, company officials said in the third-quarter earnings release.
"Brand awareness is a really big thing for us right now," van Praag says. "It's a parade of choices out there. You have to tell her about it."
A corporate recruiter, over LinkedIn, told van Praag about an opportunity at Chico's in early 2017. Then the CEO of Perricone MD, a San Francisco anti-aging skin products company, van Praag told the recruiter, "'You know I don't have any experience in apparel? They said, 'We want somebody who could build a brand.'"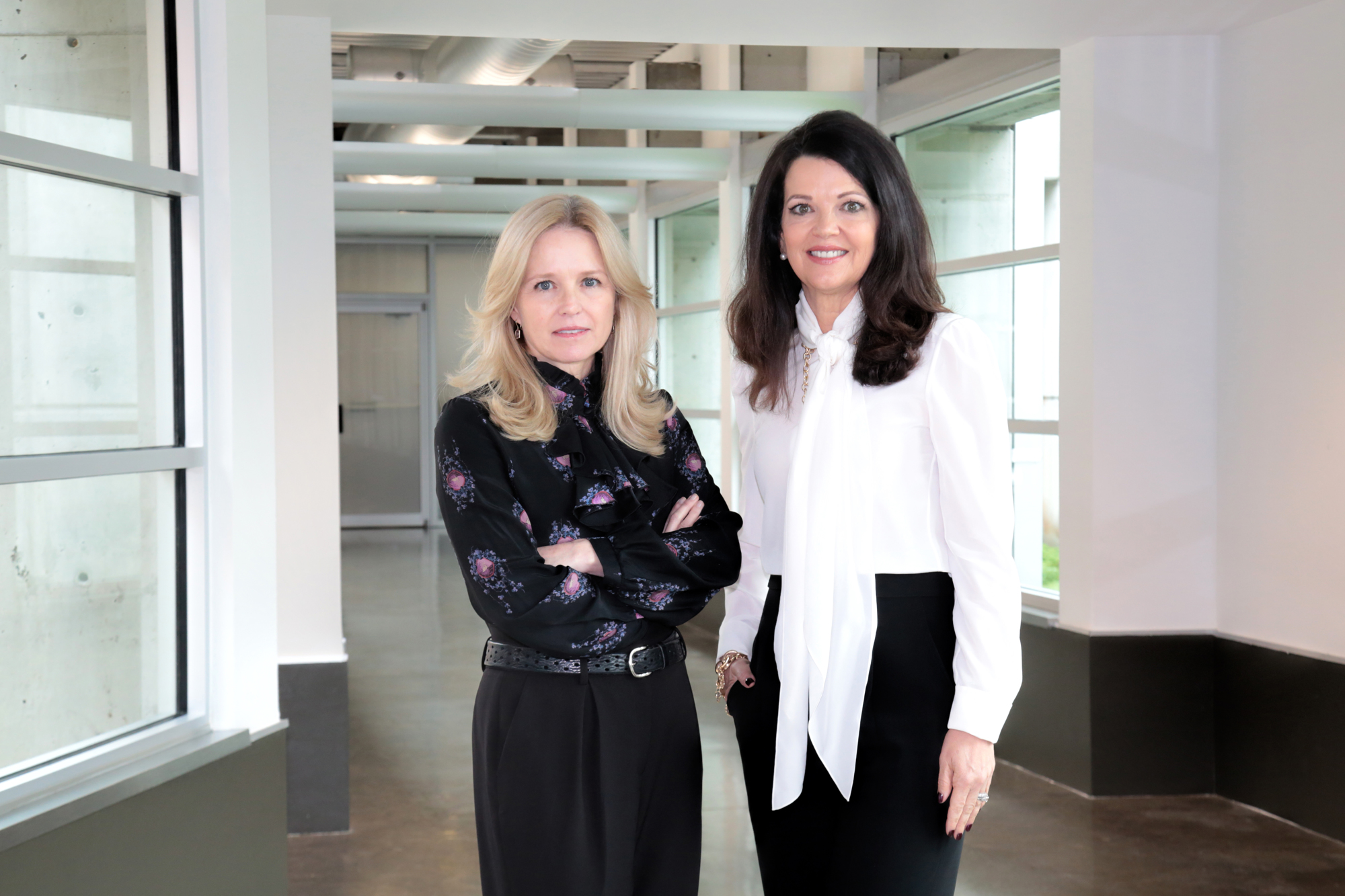 With what she calls a strength in leading organizations through change, turnarounds and integration, van Praag took the build-a-brand and career shift opportunity with Chico's and Soma. Although Soma wasn't broken, per se, van Praag says her overall mission, transforming the unit into a profitable revenue driver for Chico's, is only in its infancy. "There's so much more we can tell as a brand," van Praag says. "We want to bring this brand into every household in America. We want to be the bra company."
Style connect 
Molly Langenstein knew she was going to pursue a retail career in eighth grade. That's when she watched her mom, Judy McClain, operate a clothing boutique in the small east Ohio town Langenstein grew up in, St. Clairsville. "I was like the kid who always worked around the shop and pretended I knew a lot," Langenstein says.
Then one day, Langenstein watched her mom find outfits for a customer who said she had no confidence in how she looked and felt. "I saw how empowering it could be to provide women clothes where they really felt comfortable," she says. "I wanted to do that with my own career."
Langenstein followed through, starting as a buyer for Burdines. She next spent 30 years at Macy's, where she headed up several units, from the chain's millennial-focused lines to overseeing the ready-to-wear group, a multibillion-dollar business. In July 2019, Langenstein shifted directions, taking on the role of president of the apparel group at Chico's FAS. In the newly formed position under new CEO Bonnie Brooks, Langenstein replaced Karen McKibbin, who had been Chico's brand president.
Langenstein oversees the Chico's and White House Black Market brands, which comprise some 1,000 stores and multiple online and omnichannel options, including Amazon and QVC. The struggles there are acute: Same-store sales fell 5.8% at Chico's and 10.6% at White House Black Market in the first three quarters of 2019, through Nov 2. In a statement after joining Chico's, in the second quarter, Langenstein said the pair of entities are "unique brands with the potential for growth that far exceeds what they are delivering today."
"I've always gravitated toward businesses that were a little messy, that had a little bit of issues," Langenstein adds in an interview. "I like fixing things."
At Chico's, the fixing starts with brick-and-mortar, where Langenstein, after spending the summer touring multiple stores, says one of the chain's core problems is product saturation. "As a retailer, when you get challenges, you end up putting out a lot of products on the floor to try and build up sales," she says. "What we have to do is clear the deck and make the product the hero. You have to get rid of the clutter."
Customer experience, not necessarily clutter, Langenstein says, is the core issue at White House Black Market — once a niche industry leader, known for its designer details. "Some of that has really fallen by the wayside," Langenstein says.
To address that, as well as the issues in Chico's stores, Langenstein centers on the company's why. That takes her back to when she was a teenager, watching her mom give a customer the confidence to feel good about herself through an improved wardrobe. Delivering that kind of service for the already loyal Chico's customer base, with a mix of surprise and delight, is Langenstein's why. "You have to put the why before the what," she says.
On the e-commerce challenge many retailers wrestle with — the what to answer the company's why — Langenstein says Chico's seeks to have a "seamless experience bridging physical and digital." That starts with Style Connect, an online service associates use, sometimes walking around with tablets, to personalize the in-store experience and track down sizes and styles. "We believe Style Connect is a fantastic tool to support our clientele and educate her on how to maximize her wardrobe and outfitting ideas," Langenstein says.
"I've always gravitated toward businesses that were a little messy, that had a little bit of issues. I like fixing things." Molly Langenstein, Chico's FAS
In addition to Style Connect, the company recently added a buy-online, pick-up in store option in all brands, officials said in the company's third-quarter earnings release. Taken together, Style Connect and buy-online, pick-up in store, according to an earlier statement, allows the firm to "stay connected with eight million customers."
The why-before-what mantra, meanwhile, goes back to Langenstein's Macy's days, when she says no decisions were approved that didn't put the customer first. With Macy's, too, the brand's success, prior to e-commerce battles, at least, fueled pressure to outperform past results. "Being part of an iconic brand, you were held to a higher standard," she says. "There were a lot more eyes watching you."
If Chico's and White House Black Market someday face that kind of pressure to replicate success, Langenstein will have done something right. Customers — and Wall Street —will be watching the brands closely in 2020, with competitors waiting to grab more market share if the company falters. "You can't rest on your laurels," Langenstein says. "Everyone in this business thinks about the same challenges and has a lot of smart people trying to solve them."
To read more on the 10 top things to watch out for in 2020, click the links below.