TAMPA — Former Raymond James senior-level executive Bob Anastasi has joined the board of Abacode, a cybersecurity protection firm.   
Anastasi recently retired as chairman of Global Equity Research for St. Petersburg-based Raymond James Financial, where he led the development of one of the largest investment research platforms in the brokerage industry, according to a statement. Prior to joining Raymond James in 1999, Anastasi covered the technology industry at The Robinson Humphrey Co., beginning in 1982. He also held a variety of management positions with Hewlett Packard and Ford Motor Co., the release adds.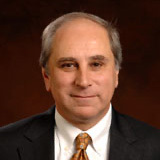 "I'm excited to have Bob join our Board of Advisors,"  Abacode CEO Michael Ferris says in the release. "His experience at Raymond James, and breadth of knowledge with other technology companies, will provide our team essential guidance as we help partners and clients solve their most critical cybersecurity and compliance challenges."
Tampa-based Abacode combines leading technologies and professional services to implement cybersecurity programs for clients worldwide. "Abacode has a unique opportunity to provide a differentiated service in the cybersecurity space," Anastasi says in the statement. "I am looking forward to working with Michael and his team of high-quality professionals as they leverage channels to expand their customer base and maximize this opportunity."