Even as it continues with an eventual $1 billion renovation to Tampa's University Mall, New York-based RD Management LLC is preparing a multimillion rehab to the Merchants Crossing shopping center in North Fort Myers.
As part of the update, RD Management intends to inject new tenants into the 325,705-square-foot center and may add multifamily rental units.
Richard Birdoff, the company's president, says the work will include significant new landscaping, the addition of fountains and signage and an upgrade to the property's façade.
It may also involve adding apartments to the 73-acre property, at 15201 N. Cleveland Ave.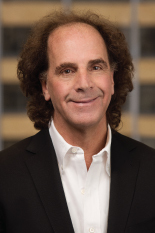 "Nothing is set, but we're doing a housing study now to determine the housing needs for the area," Birdoff says. "We're aware that there are a significant number of new, multifamily projects either underway or being planned in and around the center. But it could be a good compliment."
Most immediately, RD Management is focusing on adding new restaurants with outdoor seating, health and wellness purveyors and entertainment-oriented merchants to the center, which the company acquired in November 2015 for $20.5 million.
In April, Planet Fitness joined the center's tenant roster, and Ross Dress for Less is slated to move in soon.
"In today's retail world, entertainment uses are very important," Birdoff says. "Health care and wellness tenants both fit that bill, as do restaurants."
Merchant Crossing's existing tenants include Home Depot, Bealls, AMC Theaters, JoAnn Fabrics and Crafts and Dollar General.
"We think we have really good bones there," Birdoff says.
At University Mall, RD Management has been acquiring anchor stores once belonging to Sears, Macy's and J.C. Penney to consolidate ownership of the 1.3 million-square-foot property. There, the company is planning a decade-long transformation that will likely include injecting residences, offices and hotel rooms onto its 93-acre site.