Naples/Fort Myers
Cost of Ian mounts: A historic piece of land on Fort Myers Beach has sold for $52 million, the latest deal post-Hurricane Ian. The buyer is local developer the Seagate Development Group. The 10-acre property was the site of the Red Coconut RV Park, which had been on that spot since 1925 and once housed the city's first post office, voting precinct and police station, according to LSI Cos. which represented Seagate. It also hosted the first religious service in the city. The park was destroyed during Hurricane Ian last year. According to a statement from Seagate, "the office, store and maintenance building all were destroyed. And that iconic beach house, which was brought in by barge in 1932, floated off its foundation and down Estero Boulevard." Fran Myers, who bought the park with her late husband Tom in 1982, and her family decided to sell rather than rebuild. Seagate has not disclosed its plans for the property. 
The big get bigger: One of the biggest real estate agencies in Southwest Florida, John R. Wood Christie's International Real Estate, has bought an office building in Cape Coral. The plan, according to a statement, is for the firm to renovate the 4,400-square-foot building's interior with the goal of moving from its current office later this year. The new office, at 4017 Del Prado Blvd. S., is about three times larger than the Cape Coral space it occupies now. John R. Wood Christie's would not disclose a purchase price and county records had not been updated as of Sept. 21. The building was previously owned by an LLC with a Queensbury, New York address that paid $1 million for it in 2015, county records show. John R. Wood Christie says that as of June it has closed 3,207 deals with a sales volume of $2.557 billion this year.
Tampa/St. Petersburg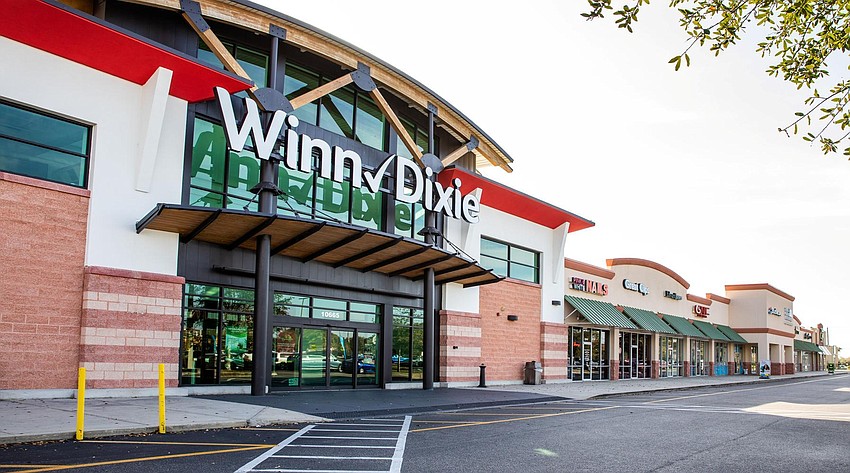 Retail refinance: The owners of a nearly 100,000-square-foot shopping center in Riverview refinanced the property for $15.2 million. The lender is Grant Street Funding. The Shoppes of Southbay is a 99,542-square-foot Winn-Dixie-anchored center at 10665 Big Bend Rd.  The 16-year-old center is fully occupied with a 22-tenant roster that includes Buffalo Wild Wings, Panera Bread and Leslie's Poolmart. Its owner is a partnership between Peter Wenzel of Miami's Wenzel Investment Group and entrepreneur Victor Ferraez. They paid $17.5 million for the center in 2013.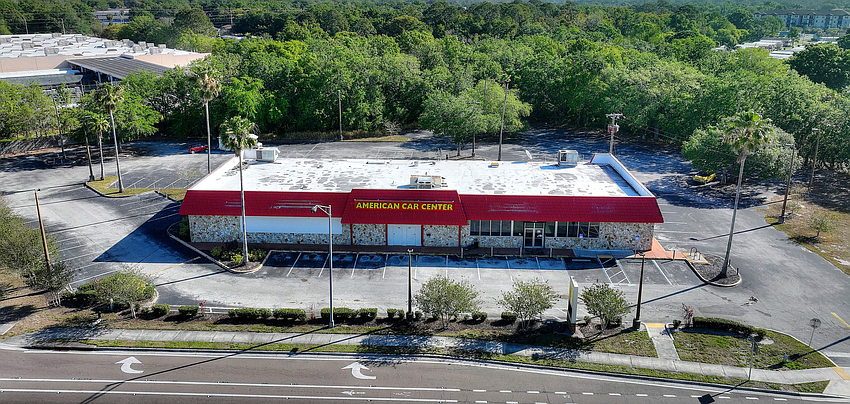 Take your medicine: A property once housing a car dealership in Lakeland has been bought by a medical practice from Spring Hill. The property, which sold for $2.65 million, is at 2725 U.S. Highway 98 and sits next to a McDonald's and Home Depot. It was previously the site of American Car Center. According to the New Jersey commercial real estate firm Katz & Associates, which represented the seller, the property is 2.8 acres and includes a 9,345-square-foot building. The buyer is an LLC named Mirra-Prime Access Holdings. Florida's Division of Corporation's database shows its address as 14690 Spring Hill Drive, which is the same address as Access Health Care Physicians. The three doctors listed as LLC officials all have profiles on Access' website. The buyers plan to open a medical center on the site, Katz says.
California dealing: A pair of investment firms have sold a light industrial park not far from Tampa International Airport. Birtcher Anderson & Davis and Belay Investment Group sold the property at 4893 W. Waters Ave. for $27.25 million. According to Hillsborough County property records, the buyers is an Irvine, California LLC named Sunstate Waters. The sale of the eight building, 180,367-square-foot Sunstate Business Park comes nearly three years after the pair of firms paid $17.1 million for it. The park is fully occupied with 30 tenants and the sale happened "following some aggressive management of lease expirations" that took advantage of the current market, Birtcher officials say in a statement. This the fourth sale the two companies have worked on in the past three years. Belay is based in Los Angeles. Birtcher, based in San Juan Capistrano, California, is real estate investment, development and property management firm. 
Sarasota/Manatee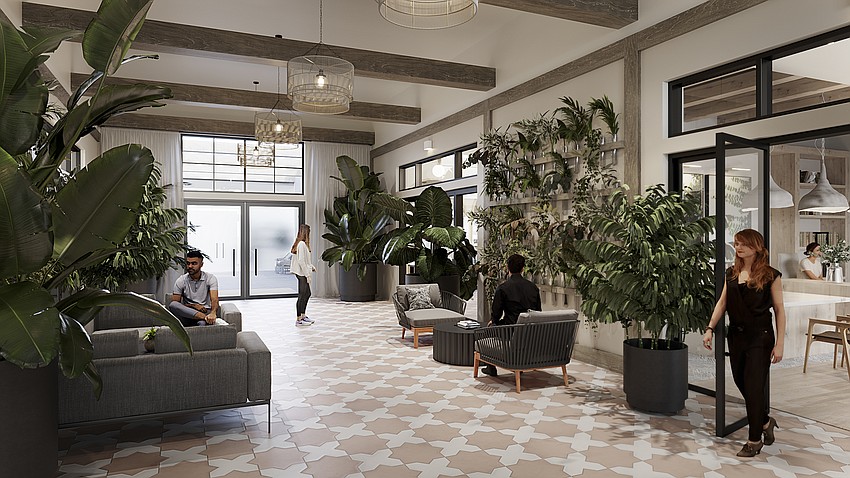 What's in a name: Developer Kaplan Real Estate has bought about 20 acres in Englewood and plans to build what it calls a build-to-rent apartment community on the property. According to the firm, it paid $5.2 million for several parcels at 210 Pine St. in the southern Sarasota County town. The plan calls for the company to build a 308,133-square-foot, three-story garden-style apartment building with 306 units. The development will also have a 10,000-square-foot clubhouse. Rents in the luxury community will range from $2,000 per month to $3,500 per month. Construction is expected to begin early next year on what's being called Generation Englewood. Build-to-rent is a term customarily reserved for single-family homes or townhouses since apartments, unless designated as condominiums, are usually rentals.
Big apple prices: Halston Lakeside Apartments in Sarasota has sold. The 358-unit complex, which is just west of Interstate 75 and off of Fruitville Road, brought $78.3 million according to Sarasota County property records. The buyer was Ashcroft Capital, a New York real estate investment firm. The previous owner, an Aventura LLC, paid $60.5 million for the complex in 2017. If the name Halston Lakeside doesn't sound familiar, that's because it was previously known as Advenir at Gateway Lakes. Units at the complex range from a 629-square-foot one bedroom starting at $1,718 per month to a 1,196-square-foot three bedroom starting at $2,438 per month and topping out at $2,799 per month.
If you have news, notes or tips you want to pass along, contact [email protected]. Or you can text or call 727-371-6944.