It's the side job he never imagined having.
Former PGA Tour pro Paul Azinger, winner of the 1993 PGA Championship and the lead golf analyst for NBC Sports, wasn't going to go into golf course architecture.
It would take a very special opportunity to change his mind.
That opportunity came about when Steve Herrig, an entrepreneur and the CEO and chairman of Bradenton-based insurance firm Sunz Holdings, decided to build Miakka Golf Club.
Herrig and his wife Natalee had originally bought some land off Fruitville Road in east Sarasota County about six years ago because their daughter Hannah was competing in equestrian events. He liked what he had purchased, so they went a littler farther east and bought 100 acres, and then more.
They now own approximately 3,000 acres in Manatee County that includes the TerraNova Equestrian Center at 31625 Clay Gully Road in Myakka. The land around the equestrian center, which opened in 2020 and later expanded, will be surrounded by some 120 10-acre ranch homesites that will be built by B&D Builders, a Paradise, Pennsylvania company that specializes in horse barns and equestrian areas.
The Miakka Golf Club will run adjacent to the equestrian center's property.
"I've known Steve (Herrig) for a long time because we always played in the same groups and circles," says Azinger, a Sarasota High School graduate whose late father, Ralph Azinger, owned a marina in Sarasota. "When he built the equestrian center, my wife (Toni) and I were invited. I used to live way out Bee Ridge Road, so that was my neck of the woods. I would go camping and fishing out there. Of course, when I was growing up, there was no I-75. Cattlemen was single lane. Bee Ridge was single lane. I have been through every change."
Old school
The land is what convinced Azinger, 63, to join the Fry/Straka Global Golf Course Design (Jason Straka and Dana Fry) team in keeping the natural beauty of the area and incorporating it into the course.
"We are going into the wilderness and creating a phenomenal golf course,"Azinger said. "It is a privilege to be involved."
When he isn't flying around the country to analyze a golf tournament, he now drives from his west Bradenton home into his old stomping grounds.
"I can't believe I get to go out to Myakka all the time now, and when I go (to the new course site), I pay $6 to go through (Myakka River State Park). It's unreal. This is such a great project, exclusive. The whole idea is to create what the land looks like. There will be (cracker) cattle all over the course. They are part of the landscape. It will create a Myakka feeling."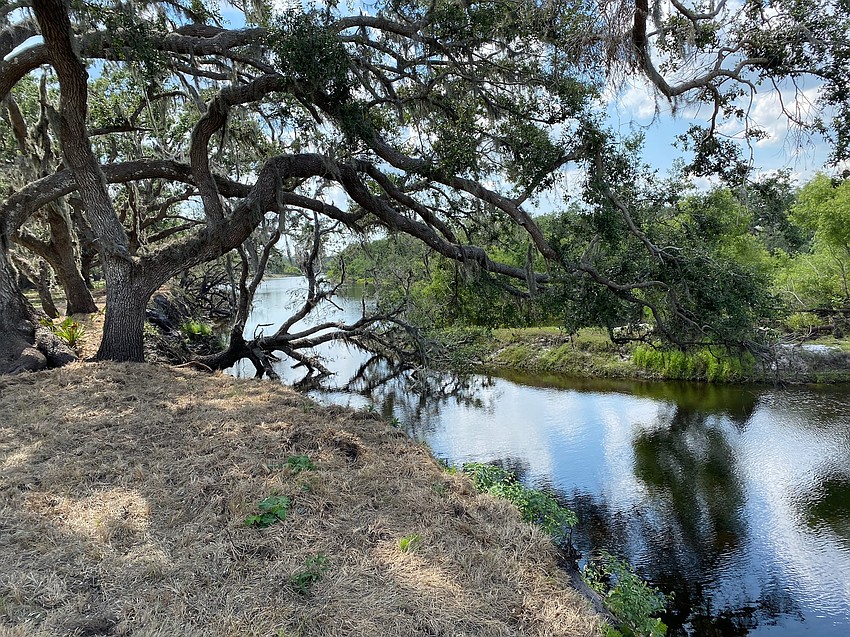 While he adds his longtime knowledge of the area and his obvious golf expertise to the project, he said the design is in the great hands of Straka and Fry. Those two designed Erin Hills in Erin, Wisconsin, the site of the 2017 U.S. Open and Calusa Pines Golf Club in Naples, which is ranked No. 3 in Florida by Golf Digest, among others.
"These guys are like artists building castles in the sand," Azinger says. "Only they do it with bulldozers. These are brilliant designers."
Herrig says he had to form the best team possible to build an amazing golf club.
"The project kind of speaks for itself," Herrig says. "We will have the best clubhouse, the best course, the best cabins, the best experience, and the best lockers. Our comfort stations will be amazing. There is nothing we are doing that isn't intended to be the best."
Ace in the hole
The course should be open early in 2025.
"By nature, I push hard to get things done," Herrig says. "Arround here, they call it 'Steve Time.'"
Azinger is looking forward to working with the designers as construction progresses. He said he "100% feels pressure" to make a positive impact on the project.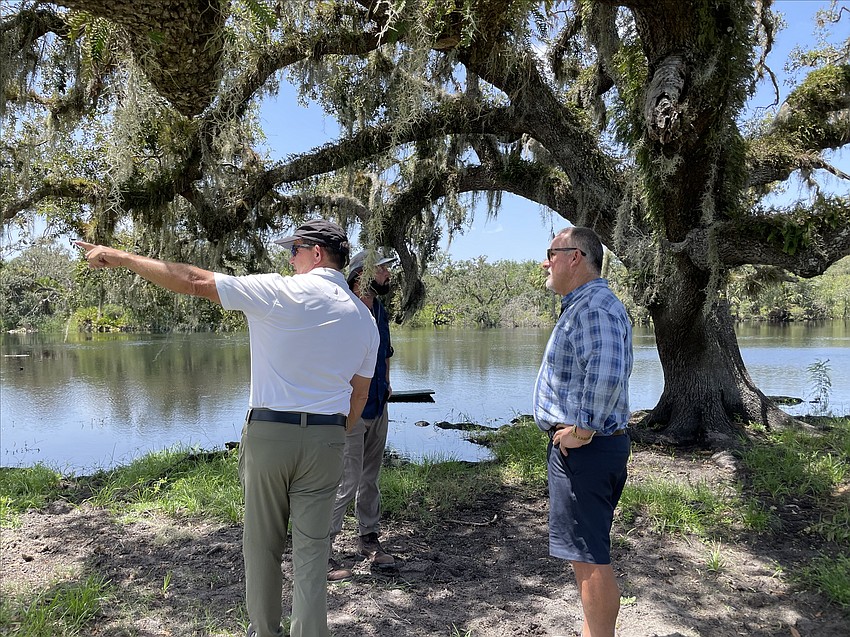 "I think about it all the time," he says. "Now we have aerials and animation (for planning), but once we get something in the ground, I have an opinion about a lot of things. We've already made some changes (in the planning). No. 1 was going to be a big, wide fairway, but the green was on the (fairway) side of the stream. We decided to put it on the other side of the stream. I wanted to challenge them right out of the gate.
"My hope is that people say 'Oh wow, look at this hole,' on every hole."
Herrig says every hole will offer a beautiful view of the landscape.
"The elevation slopes down toward the river," Herrig says. "It will offer views into the oak hammocks and there will be a conservation easement. It is gorgeous."
Herrig says the club will be selective about its membership, which should number about 400. Members will need to be invited to join the club.
"The biggest criteria is to just be a good person," Herrig says. "The person who belongs here will have a great appreciation for good golf. We are building an epic golf course and we will capture the history of Old Miakka."
This article originally appeared on sister site YourObserver.com.