After 50 years in its downtown Sarasota location, Sarasota County government broke ground Thursday at the site of its new administration center off Fruitville Road, just east of I-75. 
The latest county government operations facilities to migrate to the northeastern part of the county will be housed in the 120,000-square-foot building in the developing area north and south of Fruitville Road near Celery Fields, a county park. At a cost of $74 million, the new building will include Sarasota County Commission meeting chambers along with offices for county administration, county attorney, clerk and comptroller, communications, human resources, libraries and historical resources and financial management.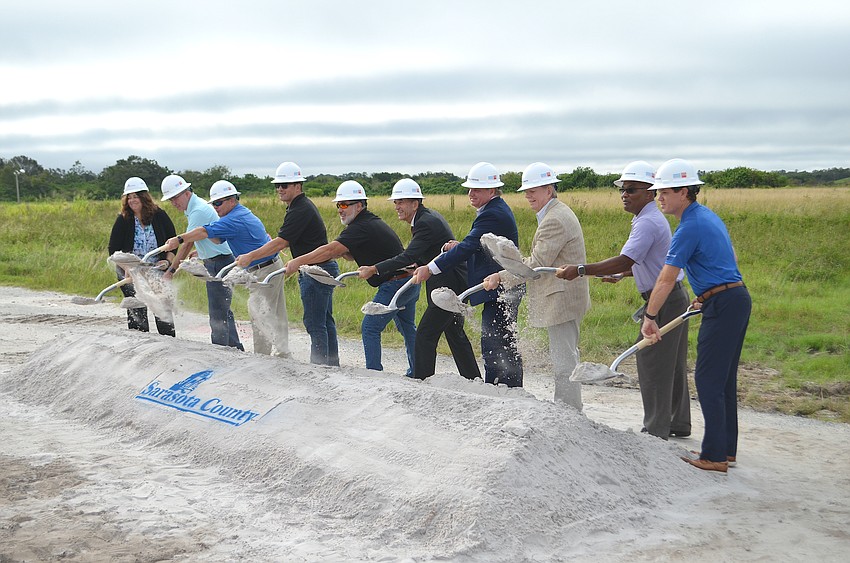 The county sold its downtown building at 1660 Ringling Blvd. and parking lots to Benderson Development in December 2021 for $25 million. The decision was made to sell the building and move to a location convenient to a greater number of county residents rather than spend millions repairing, renovating and upfitting.
According to terms of the sale, the county must vacate the building by Dec. 31, 2025.
"It was going to cost about $49 million in improvements over the next 20 years, so this is a good decision," County Commission Chairman Ron Cutsinger said before tossing the ceremonial dirt. "As we move out of that facility and as it is redeveloped in the heart of downtown Sarasota, that's going to create an economic engine. The redevelopment is going to be so exciting down there. 
"It's a win for the city of Sarasota. It's a win for the county. It's a win for me because I live in south county."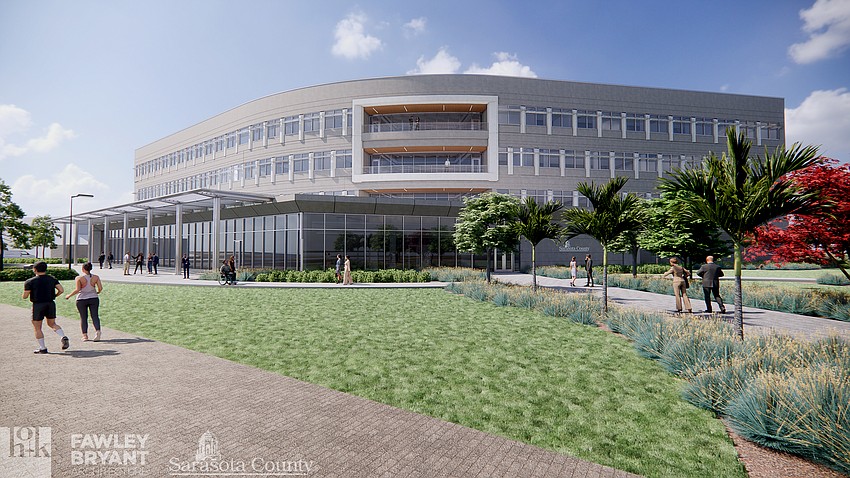 Although Benderson has not revealed any firm plans for redevelopment for the current site, the company is holding a three-day planning charrette Oct. 3-5 at McCullough Pavilion at 265 S. Orange Ave.
In the new building, the public will have access to the ground floor where the 3,500-square-foot meeting chamber will be located. A 2,400-square-foot "think tank," currently on the third floor, will also be on the first floor, allowing easier and more secure public access. The floor will also have conference rooms, a canteen for staff with views of Celery Fields, and a 4,000-square-foot gym.
"This facility is a beautiful design. It's going to be efficient. It's going to be functional. It's not going to be extravagant, but it's going to serve this community well," Cutsinger said. "It was designed to offer a variety of meeting space types, new technology and all the things we need in this changing work environment to attract and maintain the best workforce in the country."
This article originally appeared on sister site YourObserver.com.