BayCare Hospital Wesley Chapel, a six-story, 320,000-square-foot health care facility, officially opened on March 7.
Built by Robins & Morton, the hospital, according to a news release, features 86 beds and emergency department services, operating rooms, catheterization labs, an intensive care unit, diagnostic services and imaging.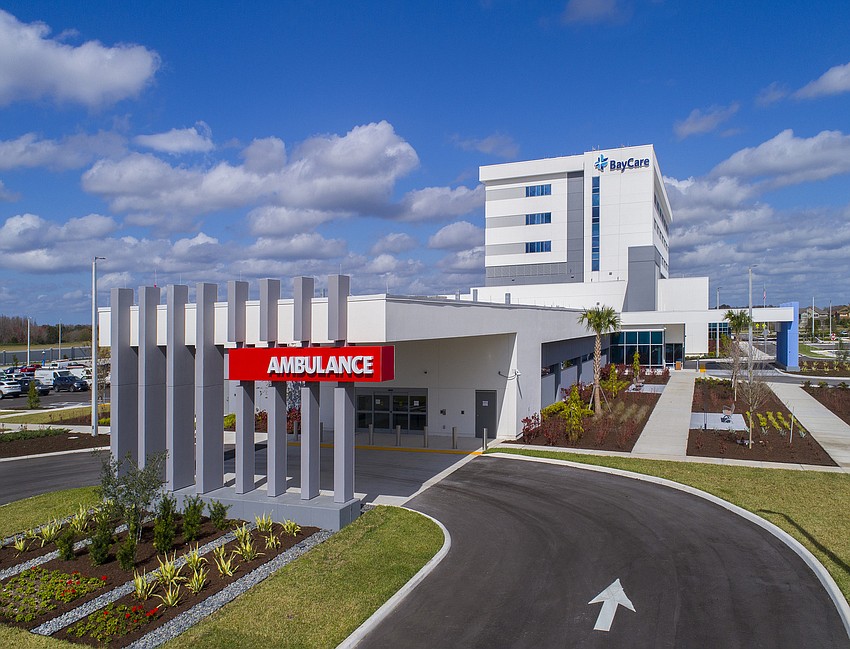 "Building this new facility will bring more healthcare options for the people of Pasco County and increase their care access," Robins & Morton Senior Vice President Bruce Adams states in the release. "We're proud to have a small part in that effort and to have delivered the project under budget."
Robins & Morton is headquartered in Birmingham, Alabama, but has offices in Charlotte, North Carolina; Dallas; Huntsville, Alabama; Miami; Nashville, Tennessee; Orlando; Raleigh-Durham, North Carolina; San Antonio; and Tampa. HKS was the project's architect.
BayCare Hospital Wesley Chapel is located at 4501 Bruce B. Downs Blvd., in Wesley Chapel.