The first of at least eight late night hot chicken restaurants for Tampa Bay has its fryers at the ready. 
Dave's Hot Chicken, a pop-up restaurant turned chain in California, is expanding into Florida — first with a Tampa location opening near the University of South Florida June 16. 
"We love that market," franchisee Ian Lieberman says of the decision to be near USF. "I believe that the University of South Florida is one of the most vibrant and diverse communities in the whole region. There's a significant breadth of ethnicities who really enjoy spicy foods culturally. For us it makes a ton of sense to serve folks in that market initially." 
The concept serves Nashville hot chicken, a delicacy that is exactly how its name sounds — spicy breaded chicken that's a local specialty of Nashville. The brand has been hot of late, particularly with a younger crowd with a penchant for social media and eating, well, in crowds.  
Being Fuzzy's Taco Shop franchisees of several locations in the Tampa Bay area for seven years prepared brothers Lieberman and his brother Adam for this next spicy chapter. 
"A number of my closest colleagues on our national advisory council had chosen to diversify outside of Fuzzy's (Taco Shop) to the Dave's Hot Chicken brand across the country," Ian Lieberman says. "Dave's (Hot Chicken) as a brand is outstanding. The quality of the product, operations and leadership team were what really drew us to the brand."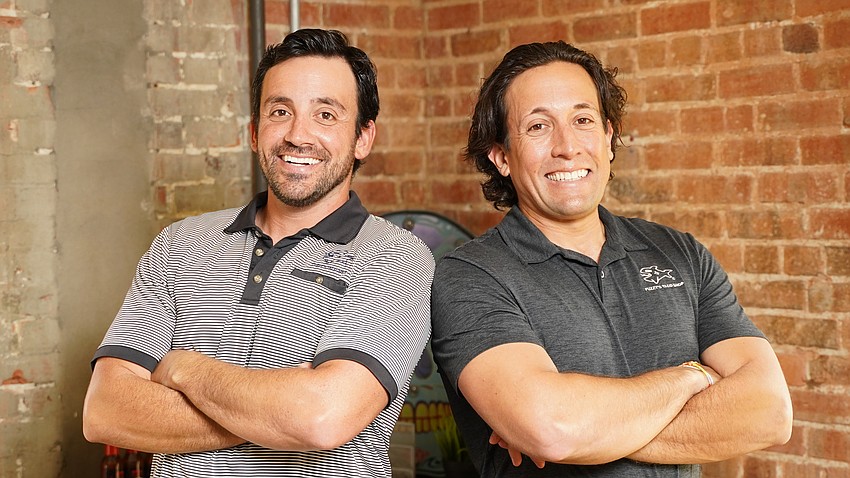 The Lieberman brothers, who own Tampa-based restaurant management, real estate development and product distribution company FTB Services and partner with AJI Real Estate Management LLC, signed a deal to open eight restaurants, but Ian Lieberman says there will probably be more. The duo are already planning a second in the Westshore Business district of Tampa to open later this year. 
The locations will be centered around Tampa, he says, though Lieberman hopes to cover ground from Pasco County down through south Hillsborough County and over to Polk County. 
"These are the types of markets that really embrace new and high quality concepts," he says.  
The late-night concept's hours are 11 a.m. to 11 p.m. Sundays through Thursdays and 11 a.m. to midnight Fridays and Saturdays. The location near USF is at 2540 E. Fowler Ave. A grand opening was planned for June 16. 
"We've had people trying to walk in for weeks," Lieberman says.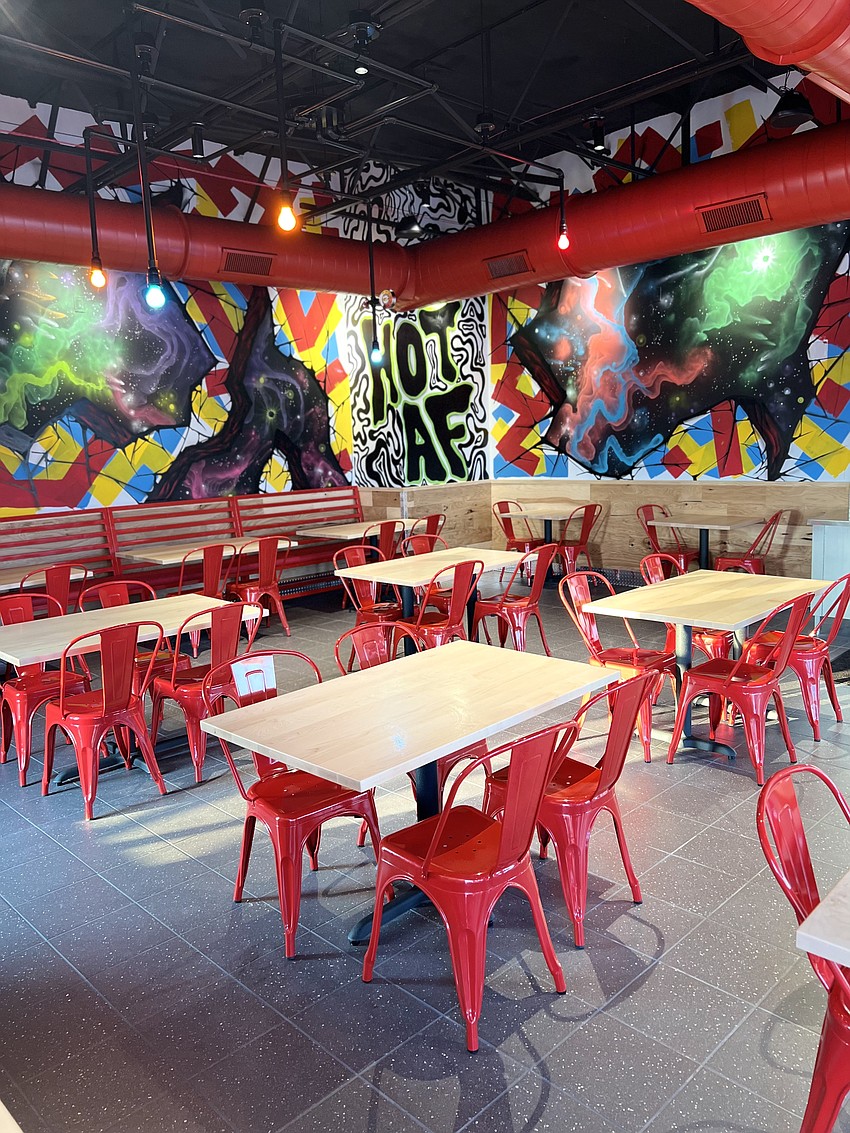 According to its website, the concept started in Los Angeles in May 2017 with $900 to purchase a fryer. Operating as a pop-up in an East Hollywood parking lot, the four friends who started it got noticed by rapper Drake, who eventually invested in the brand. 
The Dave's Hot Chicken menu features hot chicken tenders and sliders alongside kale slaw, macaroni and cheese and french fries. 
Now a franchise, the brand requires an initial investment of $615,800 to $1,825,000 per restaurant and franchisees are required to develop five or more restaurants. With a following of 850,000 on Instagram, Dave's has become a competitor with well-known brands like Raising Cane's, with 932,000 followers. 
"The food is Instagrammable," Lieberman says. 
As for bringing the concept to Tampa, Lieberman says it was a great fit since the Nashville hot chicken market isn't crowded yet. There are roughly 130 Dave's locations in the U.S. and internationally, with a handful of locations in United Arab Emirates, Canada and Qatar. The Tampa location is No. 3 in Florida. 
"We believe that the market's large enough and growing fast enough where there really needs to be some competition just to round (it) out," he says. "Really it's a function of educating the consumer that Nashville Hot Chicken is a delicious style and it's an option versus your traditional styles of breaded chicken. Just simply from a lack of optionality standpoint, I thought the brand made a lot of sense here in Florida."