Naples/Fort Myers
Shopping trip: The Bougainvillea Center in Naples has sold. The 26,872-square-foot shopping center at 7740 Preserve Lane, just off Immokalee Road, brought $6.6 million. The buyer was the South Carolina private equity group VW Equity. According to Marcus & Millichap, which represented the seller, Southern California-based Pacifica Cos., the center is 82% leased. It was built in 2006 and sits on 2.83 acres. Marcus & Millichap says in a statement because of a a scarcity of shopping centers available for sale it was able to generate 16 listings for the property. VW has offices in Charleston, South Carolina and Tampa. According to its website it invests in properties in the Carolinas, Georgia and Florida.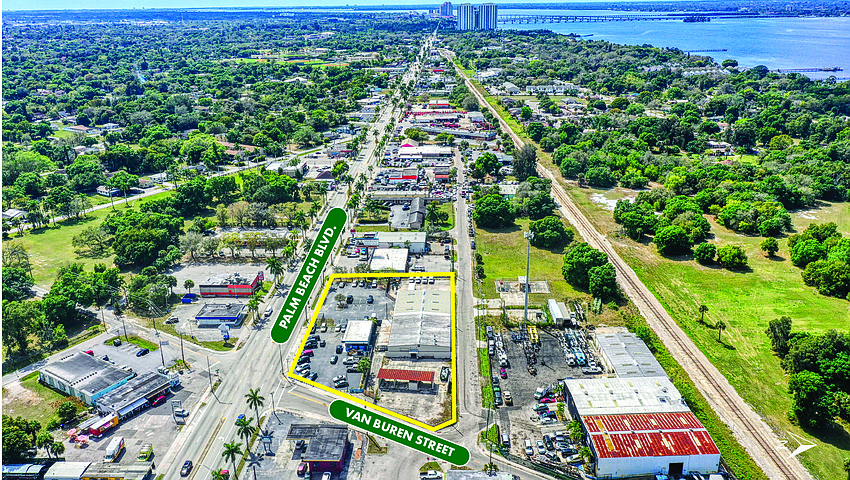 Grocery grab: A Fort Myers company has bought an 11,696-square-foot industrial property in the city. The buyer is an LLC named Properties of S&O, whose president is Oqab Abuoqab. The mailing address of the LLC matches that of S&O Grocery and Abuoqab is listed as manager of both. The property was bought from Preferred Pump & Equipment for $2.05 million. It is located at 3931-3939 Palm Beach Blvd. and 540 Van Buren St. according to LSI Cos., which represented Preferred. 
Play it close: The Longitude 81 Apartments in Estero have sold to the Atlanta real estate company ECI Group. The company plans to rename the property Waterline Estero. A sales price was not disclosed, and county records were not updated as of June 23. The complex sits on 17.95 acres at 11221 Everblades Parkway, which is off Corkscrew Road near the Miromar Outlets and the Hertz Arena. The 260-unit complex is made up of 11 two story buildings with studio, one-, two- and three-bedroom "townhome-style apartments" with private, ground-floor entrances, the company says. Privately held ECI, which doesn't post its portfolio on its website, says in a statement that it owns two similar properties nearby.
Tampa/St. Petersburg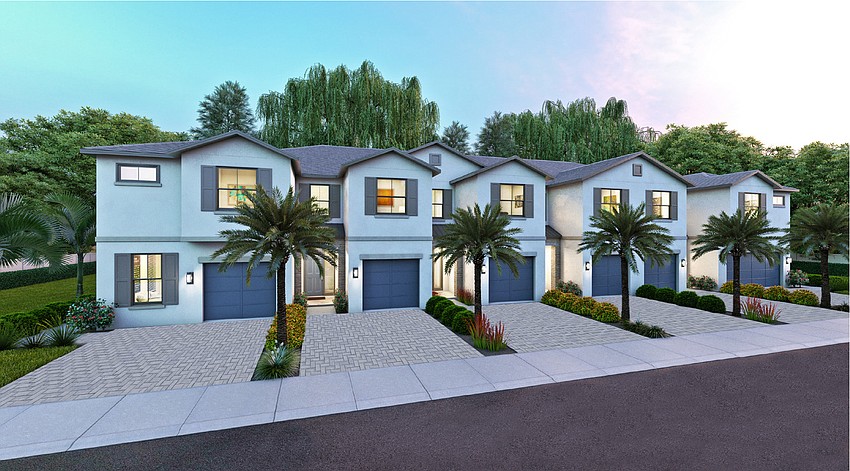 Borrow to build: The owners of a Wesley Chapel build-to-rent development project have obtained $38 million in construction financing. The company is Atlanta-based ResiBuilt and it is building a 190-unit townhouse community on 40.08 acres in Pasco County. The financing, which JLL Capital Markets helped secure, was issued through an unnamed regional bank. The community will be known as the GroveParc Townhomes. Site work has been completed and work is scheduled to be completed in January 2025. When done, the community, at 6568 Halo Bend Court just of Interstate 75, will include three- and four-bedroom townhomes with garages and private backyards, as well as a host of amenities common in apartment complexes. 
Electrifying: Another electric vehicle manufacturer is looking for space in Tampa. Lucid Auto, which builds luxury EVs starting at $123,125, is looking to open a service center in the market. The company sent out specs for what it's looking for in an email blast last week to local commercial real estate brokers. Among its desires are a minimum of 40 parking spaces, 20,000 square feet to 75,000 square feet of space and a lease term of seven to 10 years. "Existing automobile service center or dealership (preferred)," the email says. Lucid, when it finds space, will be the latest EV company to open a service center in the area. Tesla already has two and Rivian is preparing to open a center on North Dale Mabry in Tampa.
Urban legend: The new owners of Tampa's Urban Centre paid $123 million for the iconic property. The iconic two-building office complex, on the corner of Westshore and Kennedy boulevards, has been a landmark in the city since 1984. The property, which sold last month to a pair of LLCs, Ally Urban Centre and French Quarter Tampa, includes the 325-room Marriott Westshore Grand (the hotel was not part of the deal). The building recently underwent a $3.5 million renovation that included an overhaul of open spaces, a rebuilt conference center and private niches in the common areas. 
Sarasota/Manatee
Frutiville dealing: A 84-unit Fruitville Road apartment complex has sold for $11.6 million. According to Sarasota County property records, the buyers are a trio of LLCs sharing a Brooklyn, New York, address. They also share a manager, Shlomo Tajerstein. Records from New York's Division of Corporations tie both Tajerstein and the address to TG Realty. The complex is named 3232 at Fruitville and according to county property records is made up of 11 buildings built in 1973. A listing on Apartments.com shows that it has one- and two-bedroom units ranging in size from 600 square feet to 800 square feet. Rents were not available. TG Realty is not new to Florida. In 2021, the company bought a 168-unit apartment complex north of the University of South Florida for $26.75 million.
If you have news, notes or tips you want to pass along, contact [email protected]. Or you can text or call 727-371-6944.