Naples/Fort Myers
Estero extension: An Indianapolis real estate investment firm has bought a 34-acre mixed used development site in Estero. The buyer is the Buckingham Cos. The property was bought for $9.75 million by an LLC called BC Estero, according to the Bonita Spring commercial real estate firm Premier Commercial. BC Estero's main address matches Buckingham's and its two managers are Buckingham CEO Brad Chambers and CFO and head of real estate Christopher Myrvold. The property is located near the northeast corner of Broadway E. and S. Tamiami Trail says Premier, which represented the seller CH Estero Land Limited Partnership. In April, the Village of Estero's planning, zoning and design board approved plans for 310 multifamily units and 30,000 square feet of commercial use on the site. The project, according to staff report, will include a public park and walking trails and other private amenities. The report says there also are plans for 10 townhomes and two future commercial lots.
Housing help: A new affordable housing development has opened in Port Charlotte. The $20.2 million complex is at 1250 Loveland Blvd. near Kings Gate, and is made up of 88 units — 46 one-bedroom and 42 two-bedroom apartments. Prolific affordable housing developer Blue Sky Communities out of St. Petersburg built the complex, Jacaranda Place, according to a statement. Funding came from several sources, including the Florida Housing Finance Corp., Raymond James Affordable Housing Investments and Charlotte County. Blue Sky was founded in 2012 and has completed more than 20 affordable housing complexes and is working on several more.
Tampa/St. Petersburg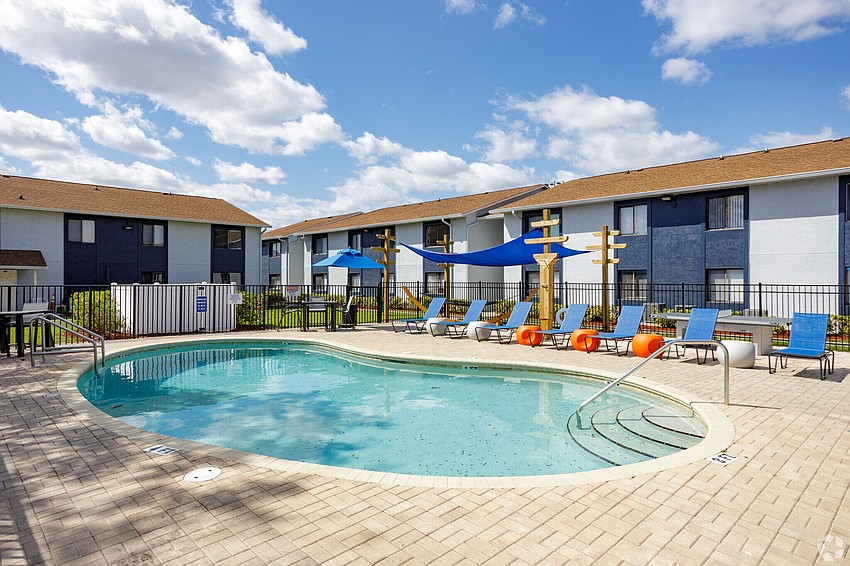 Apartment takeover: Lakeland property management firm Blue Roc Premier Properties has taken over three Florida developments. Charlie Faramo, Blue Roc's vice president of acquisitions, says in an email that his company bought out the equity portion from the previous general partner and took over the property management. Blue Roc, he says, is only a management company and does not have an ownership stake. The complexes are in Lakeland, Tallahassee and Melbourne and total 480 units. The company has been in business for 25 years and oversees about 15,000 multifamily units across the Southeastern U.S. Its portfolio includes 17 complexes along the Interstate 4 corridor, between Tampa and Daytona, and three properties in Fort Myers. Faramo says terms of the deal are confidential.
One man's loss: A Houston company has bought two Hillsborough County apartment complexes, paying $36.5 million for both. WGA Legacy Property Management bought the two complexes through a pair of LLCs — WGA Creekbridge and WGA Westwood — according to property records. The complexes are both in Brandon. One is the 120-unit Creekbridge Crossing Apartments on Creekbridge Road, just off Buckhorn Creek Road. The other is the 88-unit Westwood Crossing Apartments on Askew Drive, near State Road 60. Creekbridge sold for $20.4 million, about $2 million less than the previous owner paid for the property in 2021. Westwood sold for $16.1 million, also about $2 million less than what the previous owner paid in 2021. The previous owners, according to state records, are LLCs with matching Miramar addresses and managed by a company called BIP Fund GP 1.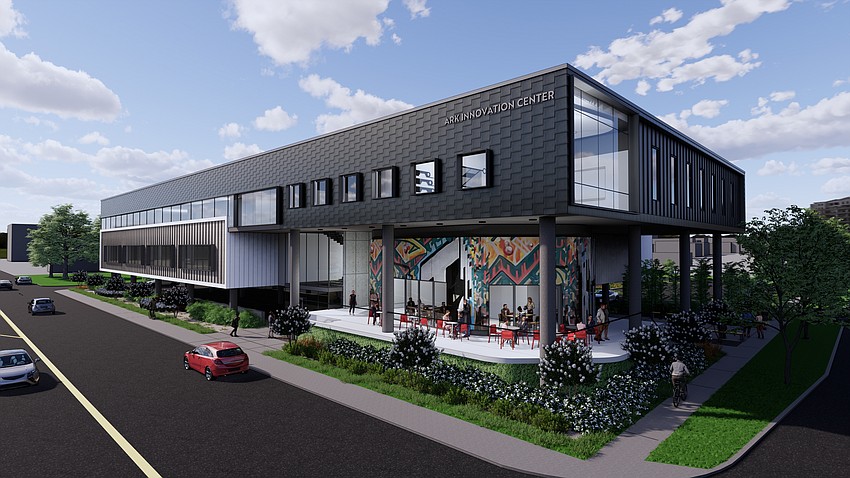 Let them eat crepes: A tech start up and innovation center is getting a creperie. The new ARK Innovation Center, which is under construction in St. Petersburg, has signed a lease with Point Chaud Coffee & Crepes. The chain, which mostly operates in Washington D.C. and Maryland, specializes in signature crepes and carries Lavazza coffee. It also offers salads, paninis, quiches and gelato, as well as gluten-free and vegetarian options. This is going to be the chain's first café in Florida. The 45,000-square-foot innovation center, at the intersection of 4th Street South and 11th Avenue South, will include a 200-person event center, innovation lab, two classrooms, conference rooms and coworking space. It currently has 6,5000 square feet of space available to sublease, according to a statement announcing Point Chaud.
Sarasota/Manatee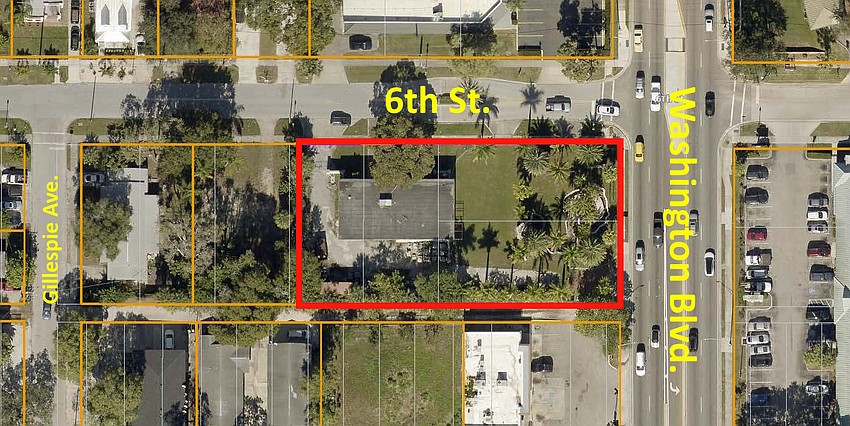 Buy & build: A piece of land with the potential for residences and commercial space is up for sale near downtown Sarasota. The 0.57-acre parcel is at 575 N. Washington Blvd. in Gillespie Park. Eric Massey, a senior commercial advisor for Michael Saunders & Co.'s commercial division, says the property is zoned Downtown Edge, meaning a building of up to five stories could be built on the site. Massey says in an email that "one could build 14 residential units with commercial below, but with hopeful attainable housing overlay one could do much more." The asking price: $2.2 million.
Room nights: What was first planned as a combination of 18 condos and 109 hotel rooms on Second Street next to the Embassy Suites hotel in downtown Sarasota is now only a hotel. The change was reported in the Sarasota Observer, sister paper of the Business Observer. The planned hotel is one block east of U.S. 41. on the site of the Palm Apartments, which were built in 1925, and an office building next door. Both will be demolished. Joel Freedman of Freedman Consulting told the city's Development Review Committee earlier this month that the number of rooms will exceed 109 but the final number will depend on the outcome of a required addendum to a traffic study conducted for the original plan.
If you have news, notes or tips you want to pass along, contact [email protected]. Or you can text or call 727-371-6944.