Around a year ago, business partners Charles Duff, David Turner and John Galt set out on a challenge: developing a 7,400-yard golf course in rural southeastern Manatee County without touching an inch of wetland. 
After purchasing the parcel for $14 million from the Bellino family, who had owned the 560-acre property for several decades, the partners were ready to bring their vision of a golf course that boasted natural Florida views to life. The project is called Soleta Golf Club. Joe Bellino, a member of the family, has stayed on as a partner of the project.  
"To get full entitlements and ready to break ground in approximately 13 to 14 months, it's been a lot of work," Turner says, before adding, "We believe in it."  
The project is at 33720 Singletary Road, Myakka City. The parcel includes space for 93 custom-built homes, with a handful one-acre estates. The project has named Sarasota-based John Cannon Homes and Anchor Builders as the homebuilders. 
Yet, in a counterintuitive move, the residences are not the main selling point of the project and will stay out of sight from the course, barring one or two holes.  
"Typically (you) build the course to sell the houses," Turner says. "We found this property a little further out and it gave us the ability to do a standalone golf course. We tried to make the golf experience unique in that way."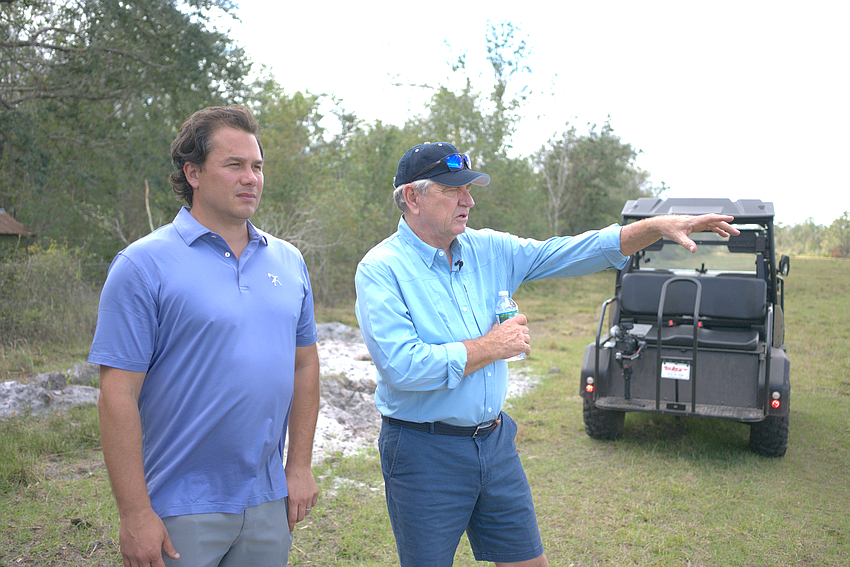 That means golfers will be swinging against a wetland backdrop. 
"The southern tip (of the course) is about 137 acres of preserved wetlands," Turner says. "One of the goals (from) Day 1, we all agreed that we didn't want to touch a single piece of the wetland. And on a 560-acre parcel, to not touch a single inch of the wetlands was challenging, but something we wanted to do to preserve the open feel of the area."  
Perhaps another selling point is the course's architect: Nick Price. Price, a professional golfer who won three Majors and attained the No. 1 ranking in the world during his career, has already been very "hands-on" with the project, Turner says, as Price lives only a few hours away in Jupiter Beach. 
Getting Price was the doing of famous golf instructor David Leadbetter, who's local to Sarasota and was selected to design a 30-acre indoor and outdoor practice and performance facility as part of the project. The indoor center will include a state-of-the-art biomechanics studio, clubfitting, a putting studio, GolfZon simulators and other advanced training technologies. 
Leadbetter might be known best for rebuilding the swing of Nick Faldo, who went on to win six Majors. Leadbetter-coached players, in total, have won 26 Majors.  
Turner expects the final site plans for the residence lots to be approved in November or December, with the model homes breaking ground early next year. He hopes they can start prepping for construction of the golf course by August or September, with an open for play time frame of late 2024. 
As the budget is still being finalized for the project, Turner says more information on that will be provided after the official groundbreaking ceremony, which is expected to take place in October.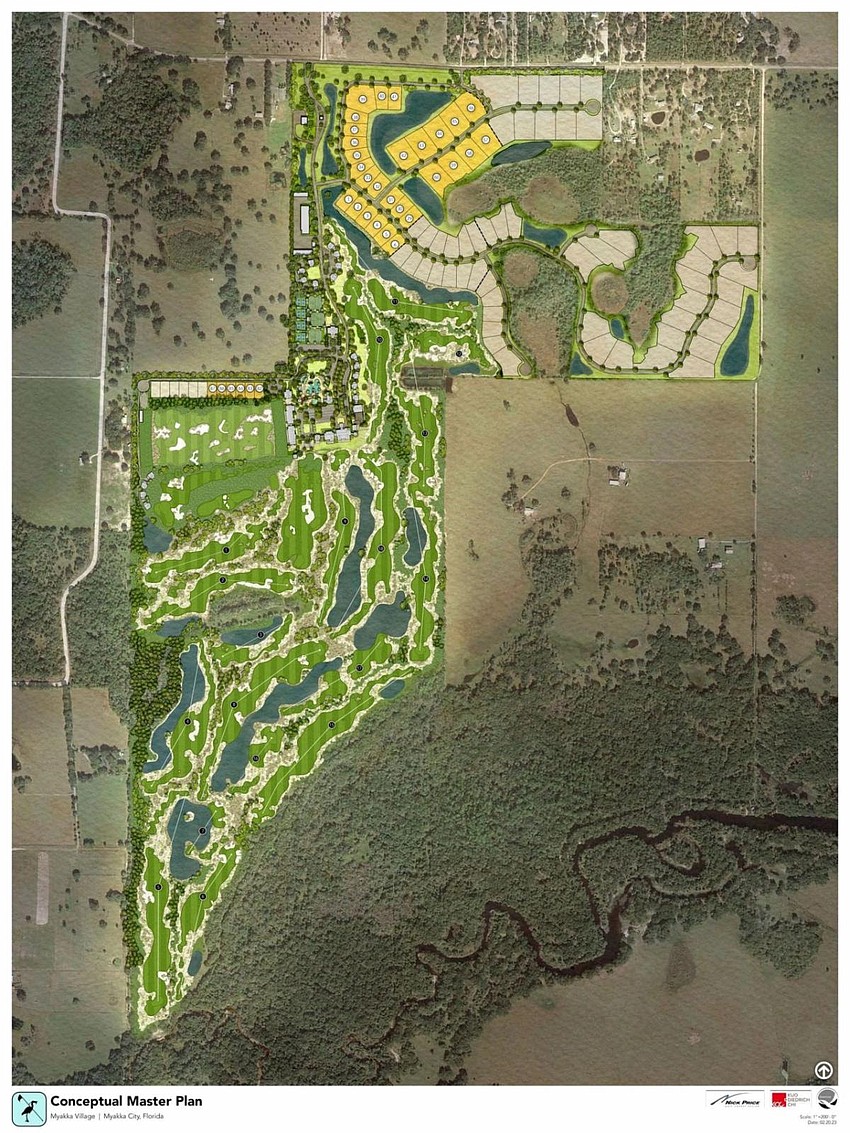 For Turner, who is a developer of the project and lives in Georgia, the property in Myakka City "laid out well with what we wanted to do." 
But for Duff, a current Lakewood Ranch resident, it was more personal. Duff's father, also named Charles Duff, lived on Singletary Road, where the project is located, in the 1980s. Turner says the younger Duff was born and raised in the Sarasota area before moving to the New York-Connecticut area for about 20 years. Finding the property was nostalgic for Duff. 
"When we first came across the property, Charles was very familiar with the area," he says. "He grew up camping and fishing on the (Myakka) River." 
Two miles of the Myakka River weave through the golf club, according to the website.
Turner says the golf club is focused on attracting members from Lakewood Ranch, Sarasota and Bradenton, which, for some, could be a bit of a commute. The club, for example, is 22.5 miles from downtown Sarasota — which could be a 45 minute drive in high season. Memberships will be open for 275 individuals, with residents being required to be a member. There are also plans to include a small national membership program, but that will be determined after the local spots are filled. 
The club will include a large racket sports area for tennis and pickleball players, with a corresponding pavilion. There will be a lagoon-style pool complete with a kids club area as well as an adults-only pool. Other amenities include a spa and athletic facility as well as a golf clubhouse and 14 club cottages that are rentable for members and guests.