A new restaurant has cracked its way into Sarasota. 
Toasted Yolk, a breakfast, lunch and brunch concept, has taken the place of the former Tampa-based Irish 31 pub at 3750 S. Tamiami Trail. It marks the first Toasted Yolk location in the state. Irish 31 still operates locations in Tampa, Seminole, Wesley Chapel and Oviedo.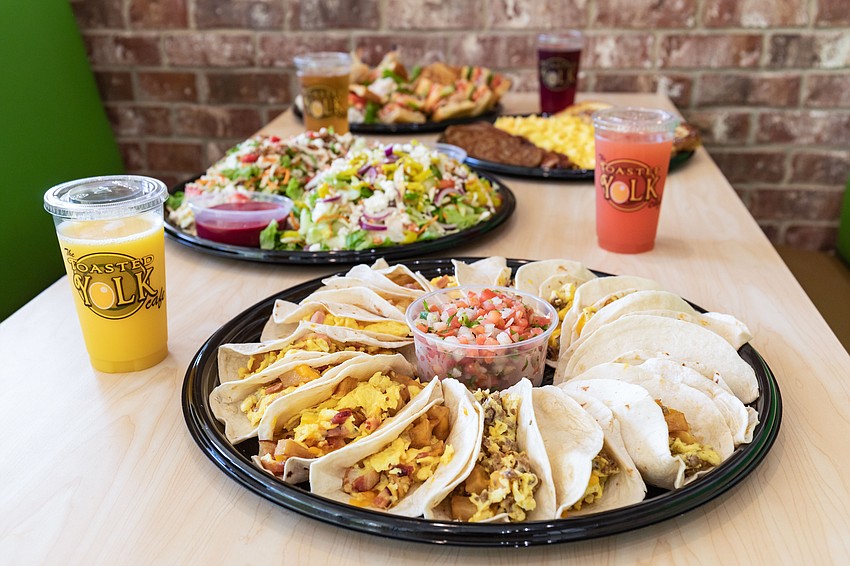 The restaurant features indoor and outdoor seating alongside a 42-seat patio. 
The Texas-based company was founded in 2010 by longtime friends Chris Milton and Mathew DeMott. There are currently more than 25 locations in the U.S. The newest addition is owned by Kelly Milton, Milton's wife. 
"We have already received a warm response from customers in the area," Kelly Milton says in a press release. "As Florida natives, we are excited to bring this unique new concept to the state, especially so close to Chris' hometown of Bradenton."