If money is any indication, Charlie Crist is going to have a tough night Nov. 8.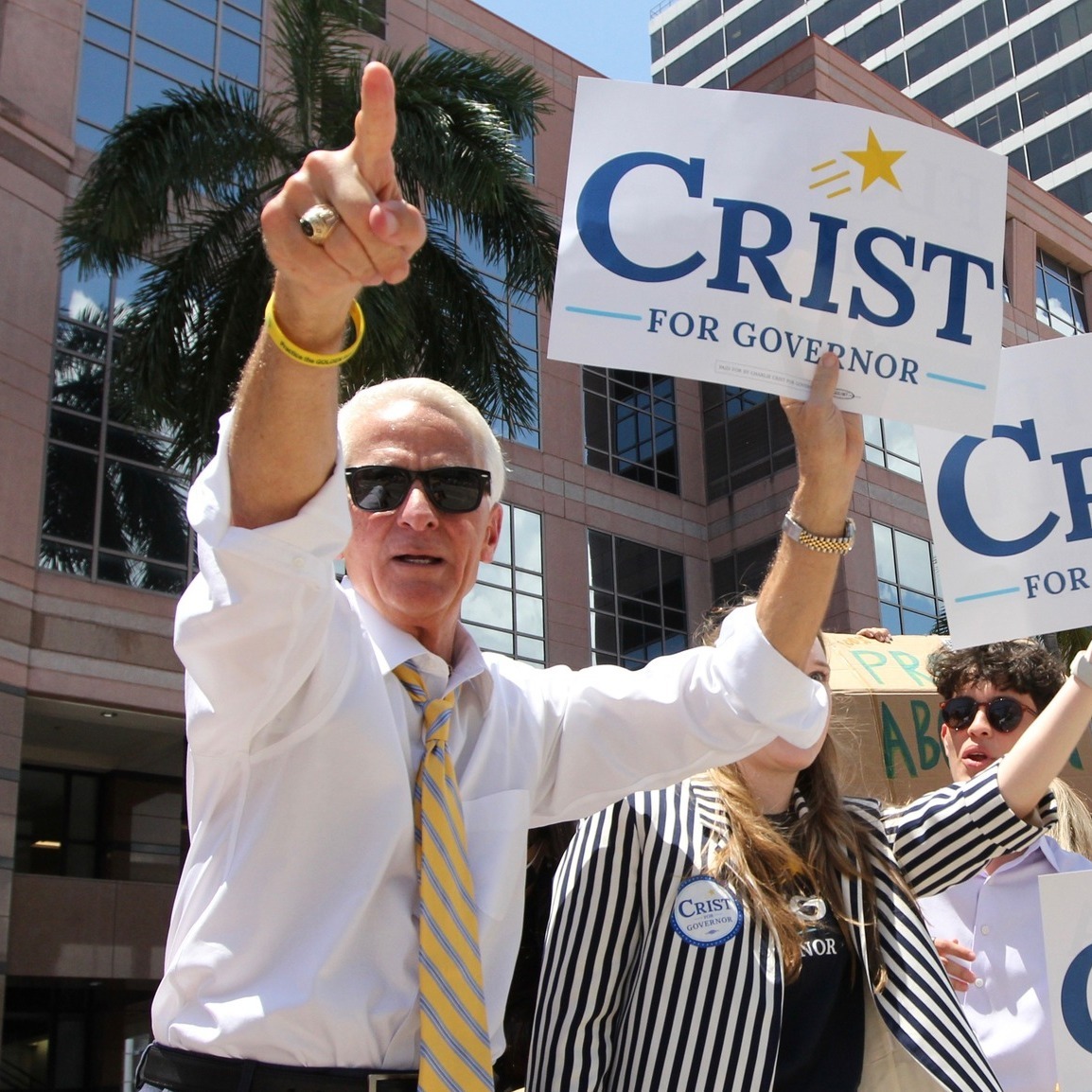 The former governor, current St. Petersburg congressman and eternal candidate for statewide office (following his Republican-turned-Independent-turned-Democrat shifts) has been vastly out-raised by Gov. Ron DeSantis, according to a Business Observer analysis of campaign finance records. The big lead DeSantis holds over Crist includes corporate, political and individual donors. And the gap provides the current incumbent more than $100 million than what was given to the former incumbent.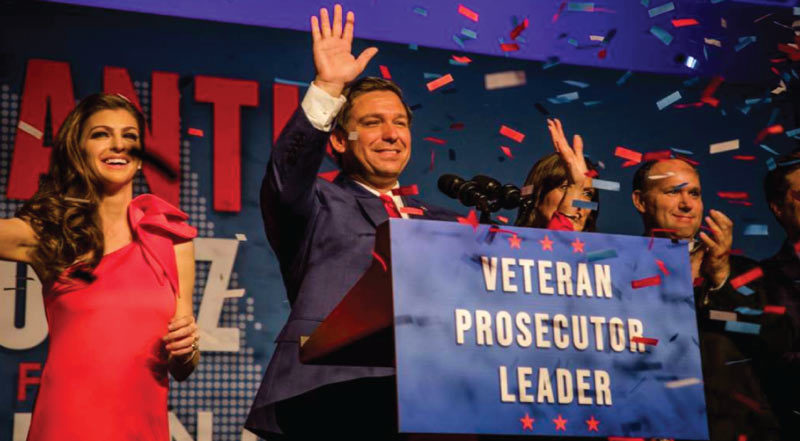 In all, DeSantis has received $195 million from 343,804 donors, compared to Crist, who has received $27 million from 257,759 donors, records show. DeSantis' top donor, the Republican Governors Association, gave $20.3 million, while Crist's top donor, at $2.9 million, is categorized as Public Funds, which is money that comes from a state matching program.
Those are not typos.
The Business Observer dug up the data on followthemoney.com, a campaign finance database run by OpenSecrets, a Washington, D.C., research organization that tracks money in U.S. politics. The Business Observer looked at both candidate's donor lists for the 2022 election.  
This analysis is just a snapshot of the money that's come into the race and how it has been divvied up between the candidates. The data, in an age when campaign fundraising is more creative and secretive than ever, does not represent every penny donated to each candidate. And the money organizations give to candidates, especially political action committees have various sources and layers. It's also worth noting that more money raised, while providing an edge in advertising and campaigning, doesn't guarantee electoral success. 
But as snapshots do, this data provides a good sense of time and place, capturing where the race for governor stands about two weeks before Election Day.
And things don't look good for Crist.
Of the organizations and corporations that have given to the candidates, the DeSantis portfolio is a who's who of the corporate world, with names like Publix, AT&T, Walt Disney and Anheuser-Busch each giving tens of thousands of dollars. (Could the DeSantis vs. Disney battle be winding down, with the Mouse making a pragmatic decision?) The highest corporate amount to DeSantis was from Tampa Electric, which donated $332,250.
While a fraction of that amount, another notable donor to the DeSantis campaign is the Siebel Family Revocable Trust. That entity gave $5,000 to DeSantis, records show. It's notable because the trust is run by Ken and Judith Siebel, whose daughter, Jennifer, is married to California Gov. Gavin Newsom. The Golden State governor has made national waves of late, taking on DeSantis in a sort-of red against blue fight. 
Crist's list, meanwhile, includes trade unions, car dealerships and at least a half dozen law firms specializing in personal injury lawsuits. The top non-individual donor to the Don Quixote of Florida politics is the American Federation for Teachers, which gave $500,000.
But that is a moral victory.
That's because only three of the organizations gave Crist more than $100,000 compared with DeSantis who had 10 that gave in six figures. As for smaller non-individual donors, at least seven gave $50,000 or more to the incumbent while only four gave Crist $50,000 or more.
But perhaps the most jarring of the figures is the number of donors who gave to both candidates.
Conventional wisdom — and history — says many donors in search of access to the most powerful of state leaders give to both candidates, hedging their bets by putting money on each to ensure they backed a winner.
To try to find those double dippers, the Business Observer looked into the records of the top 400 donors — 200 for each candidate — and found four instances where an individual or corporate donor gave to both. One of those was the Public Fund, which again, is a state match of donations of more the $250.
Just to put this into perspective, according to the records in the database, two of DeSantis's top 200 donors also made donations to Wes Moore, a Democrat running for governor in Maryland. And one Miami company, Southern Wine & Spirits, donated $200,000 to DeSantis and gave Crist nothing. This after the beverage company donated to his campaigns in 2006, 2010, 2016, 2018 and 2020.
One company that did give to both is American Investment Holdings which, according to a Florida Division of Election database, shares an address with the Vinik Family Foundation and which is listed in Pitchbook, an investment industry database, as a private investment office for Jeff Vinik.
So, the billionaire investor behind Water Street Tampa and the owner of the Tampa Bay Lightning, or at least organizations tied to him, donated money to both DeSantis and Crist. American Investment donations run the gamut of political causes and candidates, from Rep. Janet Cruz, D-Tampa, to the political action committee Defending Conservatism and Democracy.
For this cycle it gave Crist $44,000.
It gave DeSantis $77,000.