We all know how much Michiganders like to vacation along Florida's Gulf Coast, but it turns out credit unions in the Great Lakes State have a thing for Florida, too — particularly our banks.
In 2017, Lake Michigan Credit Union acquired Naples-based Encore Bank, resulting in a financial institution with $5.6 billion in assets, in excess of $9 billion in serviced mortgages, 10 branches in Florida and more than 40 branches in Michigan. Then, in June 2021, LMCU continued its Florida foray with the purchase of Pilot Bancshares, parent company of Pilot Bank, which has branches in Tampa, St. Petersburg and Lakeland, and National Aircraft Finance Co.
Less than a year later, Tampa-based First Citrus Bank announced that it had agreed to merge with DFCU Financial, a credit union headquartered in Dearborn, a suburb of Detroit. Ford Motor Co. employees founded DFCU decades ago.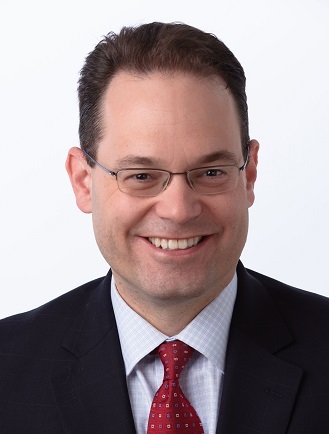 "We are expanding in Florida to supplement our company with a higher-growth market while providing additional access for our Michigan membership which spend time there on a frequent basis," DFCU President and CEO Ryan Goldberg writes in an email to Coffee Talk. "This acquisition provides a great deal of expertise in commercial banking in the attractive Tampa Bay area. In addition, the First Citrus clients will be able to utilize the DFCU Financial retail solutions in mortgage banking, consumer lending and investment services. 
First Citrus Bank President and CEO Jack Barrett, in a news release, calls the deal "a win" for shareholders, associates and clients. "DFCU's Midwestern values align well with ours," he states. Barrett will remain with the combined company as DFCU Financial's Florida market president.
Michigan credit union leaders such as Goldberg have obviously been paying attention to what's happened in Florida's banking sector over the past few years — namely, rampant consolidation. Take Pinellas County, for example. Until recently, it boasted several locally owned community banks: C1 Bank, BayFirst (formerly known as First Home Bank) and Freedom Bank in St. Petersburg, as well as USAmeriBank in Clearwater.
Today, only BayFirst remains.
"Credit unions are buying banks to enter new markets, diversify their balance sheets and income statements, as well as to add expertise in areas such as commercial banking," Goldberg writes. 
For their part, community banks, as Barrett indicates, might see credit unions as a better fit for their organizational mission, values and culture. On the financial side of the equation, credit unions, by charter, don't face pressure to deliver high shareholder returns — an attribute that small, independently owned banks might find appealing, especially if the alternative is being gobbled up by a national or super-regional bank, which could run the risk of alienating customers. (Credit unions, of course, also don't have to pay taxes — much to the chagrin of many bankers.)
"You might not get our level of customer service in a bank," says David Oak, chief marketing officer at Dunedin-based Achieva Credit Union, which lit the trend's fuse in 2015 when it acquired, for $23.2 million, Punta Gorda-based Calusa Bank, "and people are looking for that these days."
Kevin Jones, the now-retired former CEO of MidFlorida Credit Union, sums it up best: "Credit unions are becoming the new community banks," he told the Business Observer in 2019, which was a banner year for credit unions buying banks.