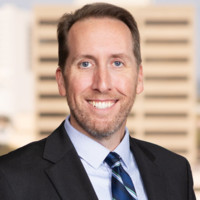 Over the last 22 years of practice, I typically find clients encountering similar situations that take them by surprise. And rightfully so. Intellectual property often involves counter-intuitive principles, given it involves intangible assets such as the goodwill of a business.  Here are some of the most common questions I have been receiving lately:
What is Amazon Brand Registry, and how can it help my business?
It's not uncommon for businesses to feel frustrated trying to protect their products/brands on Amazon from trademark infringers. Amazon offers a Brand Registry Program for sellers who manufacture or sell their own branded products to address these concerns. Amazon advertises that enrollment in this program "unlocks a suite of tools designed to help you build and protect your brand, creating a better experience for customers," which helps with reporting violations, maintaining accurate listings and proactive brand protection.
To enroll, businesses must have a pending or registered and active text- or image-based trademark registration.
What is a trademark, and what are some things I need to know about them?
A trademark is a word, symbol, logo, slogan or design used to identify goods and services and distinguish them from others. While trademarks identify products (i.e., Coke); service marks identify services (i.e., McDonalds). Steps should be followed when selecting a trademark or service mark:
Carefully select the mark.  Not all product or service names are entitled to trademark protection. On many occasions, generic or descriptive names, such as "Medical Equipment Restoration," are often afforded limited or no protection. Better marks are words or phrases that are suggestive (7-Eleven), arbitrary (Apple), or fanciful (Instagram).
Perform a clearance search before adoption or as early as possible. If another has priority rights, your use of the mark may be deemed an infringement.  Therefore, a qualified attorney must conduct a careful analysis. They may advise you to select another mark before investing years (or even months) of your company's goodwill in the mark.
Register. Use in commerce is necessary to establish trademark rights. Neither federal nor state registration is mandatory but has several advantages. The advantages of Federal (U.S.) registrations include:
Confers nationwide priority from the filing date
Potential for increased remedies if infringement were to occur
Will be listed on search reports of others
Evidence of validity and ownership
Basis for registration in foreign countries
Can register with U.S. Customs
Registration allows for easier license/transfer of title
Trademarks/service marks are valuable assets. Their value exceeds the registration cost as their goodwill increases with each day's use, each advertisement and each sale. So it's critical to protect brands to establish goodwill and set yourself apart from competitors.
I've heard of people being sued for putting certain photos on their website. How do I prevent that from happening to me?
Copying a photo or image of another runs the real danger of copyright infringement.  Businesses commonly receive demand letters for something as innocuous as using  an image of a palm tree on their website. Such letters threaten federal litigation if monetary demands are not met. Pleading ignorance is not sufficient but may only factor into determining the amount of damages. It may make more sense to negotiate a written settlement rather than incur litigation expenses.
In most cases, it is wrong to take someone else's image without permission unless it falls within certain statutory exemptions or is deemed a "fair use." However, there are several unscrupulous "stock image" companies that make their images readily available to internet users. Such companies may even state that the image is available for free or for a low fee under their license. When the user clicks to accept the license (which, in most cases, they have not read), they are unaware that the image can only be used under limited circumstances, such as personal, non-commercial or limited duration use. Then the stock image company uses its internet spiders to search for commercial uses for the photograph. Once found, the trap has worked, and the demand letter goes out.  These traps also apply to other media types, like videos and music. To avoid this problem, take precautions before using another's image.