You can't live in Florida without air conditioning, a fact that necessitates a robust A/C repair and maintenance industry in the Sunshine State.
And with trouble brewing in other parts of the economy, investors have become keenly aware of the importance of heating, ventilation and air conditioning businesses, as well as other home services companies, as they search for recession-resistant places to park and grow their money. That's led to the rise of firms such as Tampa's Apex Service Partners, which strive to acquire and consolidate a diverse portfolio of home services companies under one corporate entity.
"Here's what private equity really likes — they like the 'stickiness' of the recurring revenue, particularly on the residential side," says Emery Ellinger, CEO of Aberdeen Advisors Inc., a St. Petersburg-based M&A advisory firm that has handled around 10 acquisitions in the home services industry in recent years. "They like the diverse customer base that HVAC has, and then they can buy all these other companies and come into your house and say, 'Hey, we do pest control, we do HVAC, we can do your plumbing.' And they really professionalize, automate and scale these businesses up."
The latest company to enter the home-services fray is newly formed Southeastern Home Services, headquartered in St. Pete. Backed with capital from WhitneyWilder, a family office with locations in St. Pete and Charleston, South Carolina, it's already made two acquisitions within the past few weeks: Mario's Heating & Air Conditioning in Hudson and Pro-Team Plumbing in Lakeland. Financial terms of those deals weren't disclosed. 
"We're looking for well-run, already successful businesses," says Tom Birchard, CEO of Southeastern Home Services. "Some groups would come in and look for a bunch of turnarounds, but that's not us. We're looking for business that are already successful, and then we can use our relationships and expertise to even further accelerate their growth and do it in a manageable way."
Birchard, 38, brings a wealth of home-services industry experience to his new role. He spent 16 years working for companies such as Ingersoll Rand, Thermo King and Trane in Minnesota, North Carolina, Ohio, Texas and Utah.
"I don't think anything's recession proof," Birchard says, "but I think home services are recession-resistant businesses. That became apparent during COVID, when some places had to shut their doors while others were deemed essential — and the home-services space was certainly that."
But hoovering up independently owned, "mom and pop" firms like Mario's and Pro-Team isn't as simple as writing a check and circulating a memo to the staff. There are major factors such as organizational culture, employee morale and customer loyalty to take into consideration. With Southeastern Home Services being such a new player on the scene, how will it build trust and confidence in the companies it seeks to acquire?
Stay awhile
The answer to that question, Birchard says, starts with continuity of leadership.
"It's not a dealbreaker, but our preference is to partner with business owners who want to stay actively involved in the business," he says. "In the case of Pro-Team and Mario's, the owners will have an ownership interest in Southeastern Home Services."
Birchard's firm strives for scenarios in which both parties benefit. The best way to do that, he says, is through conversations about goals, hopes and dreams.
"Another thing we look for is an opportunity to partner with owners who want to take some chips off the table for the hard work they've done," he says, "but also want to partner with somebody who can help get them to that next level."
Ellinger, whose firm helped broker the Mario's deal, says he's seen two distinct strategies when it comes to M&A activity in the home services industry. On one hand, you have Southeastern Home Services' approach, which is to maintain the acquired companies as separate enterprises with their own distinct identities. On the other, a buyer might want to assimilate a seller's business into a single brand.
The latter approach, Ellinger says, is often taken when a buyer wants to diversify the seller's customer base. He uses the example of a pest company that bills customers only twice a year or quarterly. "They might want to only take customers that have monthly service," Ellinger says.
Sometimes, Ellinger says, sellers who thought they wanted out of the business entirely wind up changing their minds when they find out the valuation of their business and what a buyer is willing to pay.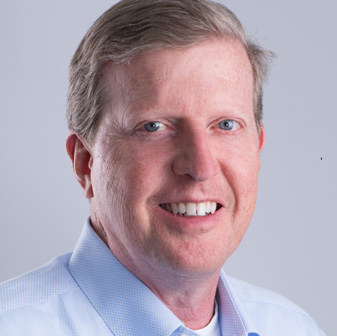 "'We want out,' that's what they all say," he says. "Then all of a sudden, they meet a company that wants to put a billion dollars into the home services industry, and they come back and say, 'I'd like to have some stock in that deal.'"
That speaks to the importance of laying the groundwork for a deal. Before they even start the M&A process, Ellinger says, sellers should have a valuation and good, up-to-date financials, and they should be working to maximize profitability, preferably by adding more customers rather than increasing sales to one large customers.
"If you're thinking about selling within three to five years," Ellinger says, "go ahead and have a valuation done now."
Yet even with sufficient planning, there are inherent risks that come with any acquisition, large or small, which is why Birchard says Southeastern Home Services' guiding principle is "do no harm." He says most businesses are more complicated than meets the eye, and no amount of due diligence can truly uncover all the ins and outs and idiosyncrasies that make up a company's culture and operations. So the key is to tread lightly — and don't presume to know what's best.
"We realize that we are going to learn more in the first two weeks after one of these deals than we did leading up to the actual transaction," Birchard says, "because we're actually in there in the business interacting with their teams and seeing how business is done. That's where we're at right now — that early phase of learning and building relationships, with some preliminary discussions around what integration looks like. But we're not there yet."
Security blanket 
Apart from putting some hard-earned equity in their pocket, how do owners of home services companies benefit from an acquisition, especially one in which they remain with the merged company? Many entrepreneurs, by their nature, would probably not like to have someone looking over the shoulder or trying to influence how they run their business. So what makes a deal worth the risk — and worth doing? 
For starters, Birchard says, today's business environment is vastly different than just two years ago, before COVID-19.
"Living through COVID, and even thriving through COVID, I suspect that was a reality check for some owners," he says, adding that an organization such as Southeastern Home Services can provide a "backstop" in times of economic uncertainty.
"There's also an investment appeal to what we're doing. Any given business operating independently might be valued at X amount. And then, when you bring multiple companies together and you start to share resources and processes, that's called multiple expansion. If a business was bought for four times its earnings as a standalone, the combination of multiple businesses could be worth six or seven times the earnings of the businesses."
The benefits of scale might also be greatly appealing. "There's a lot to be said for scale and what you can do at scale with technology, training and buying power," says Ellinger, who's represented so many business sellers that he leveraged his knowledge of the subject to write a book about the process.
Sellers who remain with the company also benefit from being able to fill roles they previously might have had a hard time justifying, such as a full-time HR generalist, Birchard says. "That's easier to do with multiple companies," he says. Otherwise, "it becomes kind of a side job for everybody else who's inundated with trying to run the business day to day."