FORT MYERS — A Chicago area real estate development firm that says it's focused on the Midwest and Southeast recently announced plans for its first project in Florida: Gulfside Twelve, a 12-unit, waterfront luxury residential project in South Fort Myers Beach.
The developer, Dublin Real Estate Investment Group, under the entity Carousel Beach Redevelopment LLC, paid $4.5 million for the land for the project in a deal that closed Oct. 8, Lee County property records show. Dublin Real Estate and Carousel Beach are controlled by Tim O'Neill, who was previously in the technology and marketing services for the auto industry. 
At  6240 Estero Blvd., Gulfside Twelve will consist of a dozen five-bedroom residences, each with 4,000-square-feet under AC, according to a statement. In addition to "unobstructed views of the Gulf of Mexico," each home, the release adds, will feature an open concept living room, hardwood floors, outdoor living spaces and kitchens with a high-end appliance package.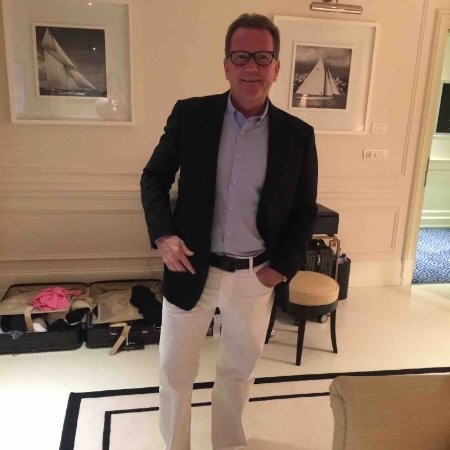 "Our team of talented and accomplished development, construction and real estate professionals is excited about bringing Dublin's opulent — yet relaxed — style to the Southwest Florida community for years to come," O'Neill says in a statement.
In an email to the Business Observer O'Neill says the project is in its first phase, and builders have started mobilizing site pilings. He anticipates delivering on the first units by the end of 2022 or beginning of 2023. Units, priced in the mid-$3 million range, are in presale mode. "We want to delivery a great luxury product at a great value for our clients, so they are buying below market in today's real estate market," O'Neill writes. 
Dublin Real Estate Investment Group is based in Des Plaines, Illinois. An entity under the name Dublin Real Estate Investment Group of Florida LLC, also controlled by O'Neill, with an address on Marco Island, was formed in July, according to Florida Department of State records.
O'Neill says he and his wife Deinse spent the past 18 years building DPSCRM.com, an automotive marketing, technology and digital innovation firm that served multiple luxury brands, including BMW of North America, Rolls Royce, Mercedes Benz and Porsche, among others. The company, which stands for Dealer Products Services, had 350 employees and an estimated enterprise value of $500 million when a New York City private equity firm acquired it, Tim O'Neill says. The O'Neills remain active equity shareholders in the business, and Tim O'Neill holds a seat on the board and continues as an advisor to the business. The O'Neils, through TDKL Enterprises, are also angel investors in tech and health and wellness companies.