Choosing a robot over a human has long been tough pill to swallow for many restaurant owners and operators. For good reason: it's a service-first, people-centric business. 
But several popular restaurant chains in the region, in addition to national fast-food chains, are jumping into the world of bots. If not to replace human employees, to lend a big (robotic) hand in the current labor crisis, and for some, maybe beyond. It helps, of course, that a comparison in salary and benefits between man and machine is no contest. "[Robots] don't need to have a vacation or a break," says Cihan Cobanoglu, the McKibbon Endowed Chair at the University of South Florida Sarasota-Manatee campus, noting many of them are available for shifts 24/7. 
Sarasota-based Gecko's Hospitality Group recently brought a server bot in for a six-month trial period, through a partnership with Pepsi and Bear Robotics. Geckos named the bot GQ92, paying homage to the chain's owners, Mike Gowan and Mike Quillen, and 1992, its first year of operations. 
"We wanted to experiment with one to see if it was really going to help. It ended up being so productive. It's like having an extra one-and-a-half people on board." — Todd Brooks, Brooks Burgers
"Becoming innovative in the hospitality industry is absolutely key," says Anne Rollings, manager of corporate office operations of Gecko's Hospitality Group. "It's a fun innovative adventure." Plus, it'll help the servers, she adds. 
The robot at the Gecko's Hillview location, across the street from Sarasota Memorial Hospital, is not independent, Rollings says, rather an assistant. It doesn't come with arms, just trays to move food and help bus tables. The line cook selects which table to bring the food to, then, accompanied by a server, arrives at the table and the server passes out the food. The server can send the robot back to the kitchen by pressing a button or send it to help bus another table. The idea at Gecko's is that the servers will spend more time interacting with customers. 
Just like Gecko's, officials with Bradenton-based Anna Maria Oyster Bar discovered their bot at the annual Florida Restaurant and Lodging Association Marketing + Operations summit, held in August last year. 
The robot has sensors that can detect a human or other obstacle to navigate around, as well as the capabilities of saying "excuse me" and "thank you." Gecko's is relying on the bot to help out with eight- to 12-hour shifts.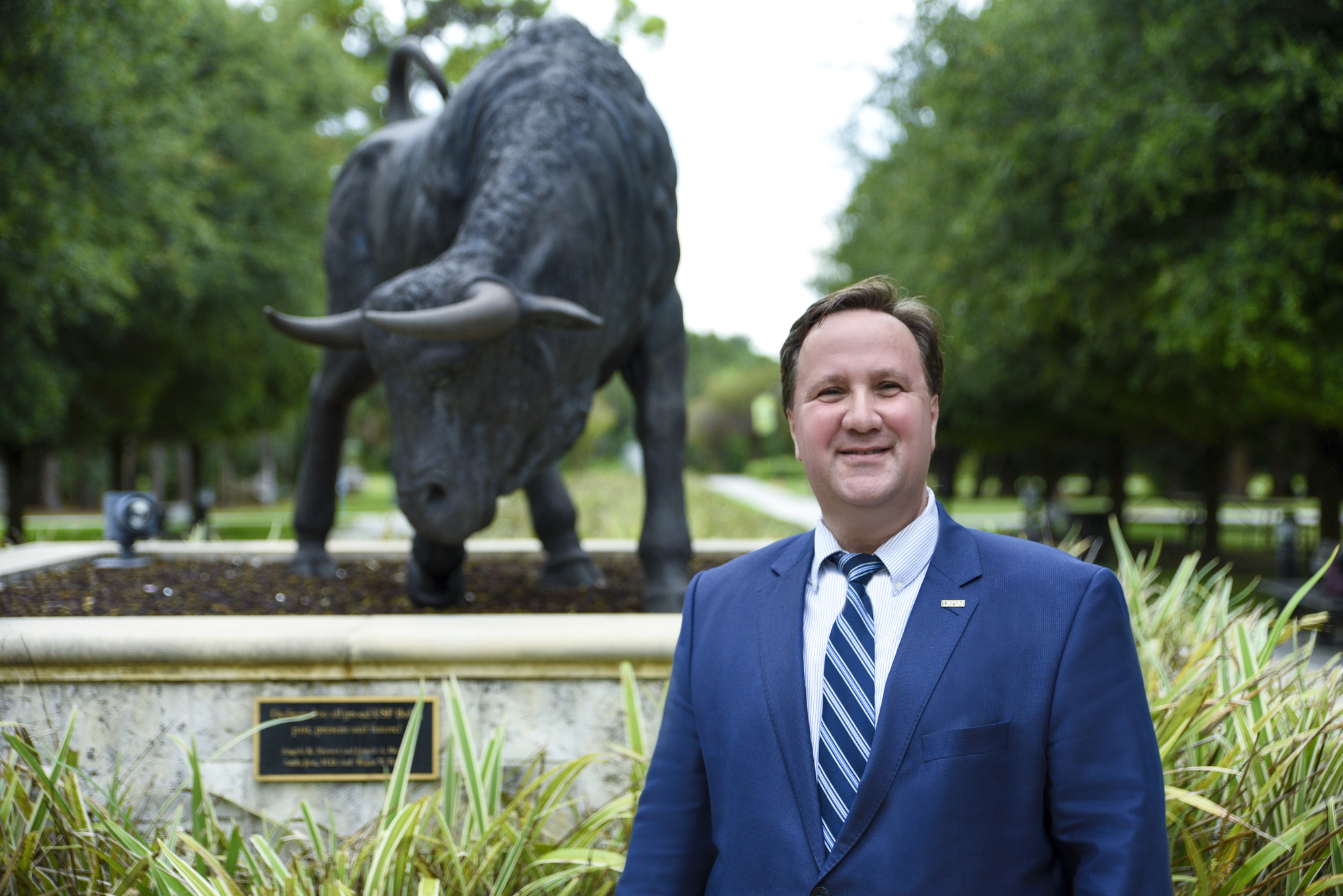 The company that produced GQ92, California​-based Bear Robotics, has about 50 deployments of robots in the hospitality industry across Florida. Juan Higueros, co-founder and COO, says the company got started in May 2017 with the goal of taking redundant tasks off servers' shoulders. "It will give them more time to cover more ground," he says. 
Bear moved into Florida's market in May 2021, and Higueros says it's taken off faster here than most other places. The company currently has deployments in 30 states for businesses ranging from senior living communities to ghost kitchens. Bear Robotics has two bots, Servi and Servi Mini, which both start at a monthly rental price of $999. 
Not replacing, just helping
The robots are an innovative way to make up for lost employees, but that's not the goal at Gecko's. 
"It's less about replacing staff," Rollings says, "and more about enhancing the experience. It might be the future for some restaurants, but it won't be the end-all for us." 
GQ92's main role at Gecko's is making operations more efficient. The restaurant has already discovered the robot is capable of ridding the burden on servers and hosts with to-go orders. Instead of front-of-house staff walking back and forth, GQ92 can deliver the food. "That's just one of the things we've found was effective," Quillen says. 
Co-owners Quillen and Gowan were hooked on the bot after seeing it tested at a small restaurant in Miami last year. It's only been active since earlier this month, but so far the owners are impressed. 
"It's never been late to work," quips Quillen. 
Anna Maria Oyster Bar Owner John Horne introduced a robot to the restaurant around four or five months ago. It's still in a beta test, but he says the first iteration has been a great experience. "The potential is awesome," he says. 
With servers already using handheld point-of-sale systems, the robot — named Pearl, it's an oyster bar, after all — helps out enough to give servers an extra table. "It increases their capacity by 20%," Horne says. "The servers take the food off the food runner robot without having to run back and forth to the kitchen." 
Pearl can't serve soup or drinks in her current form, as the ride is a little bumpy and, as Horne puts it, "there's nothing worse than half of a margarita!" But with the next update, or iteration, through Bear Robotics, Pearl should be able to handle such items. Eventually, Horne hopes to have robots dedicated to running drinks, food and bussing tables. 
Part of the reason he went this direction was the current situation with the labor force. But the other reason was for productivity. Plus, the robot can sing "Happy Birthday" so who wouldn't choose to get a robot? 
"I cannot tell you how many cell phone cameras come out with the robot," he says. 
The goal is to eventually incorporate a robot in all of his restaurants. The training of employees was pretty simple, as the back-of-house staff chooses the table to run the food out and servers push the "Return to Expo" button to send it back. 
At first, there was a little hesitancy amid staff around whether Pearl would replace jobs. But Horne, like Rollings at Geckos, assures that's not the goal. It's only there to help increase productivity. He believes the future for some restaurants may become so automated that human interaction becomes very little, but while he never says never, he doesn't believe Anna Maria Oyster Bar will ever get to that point.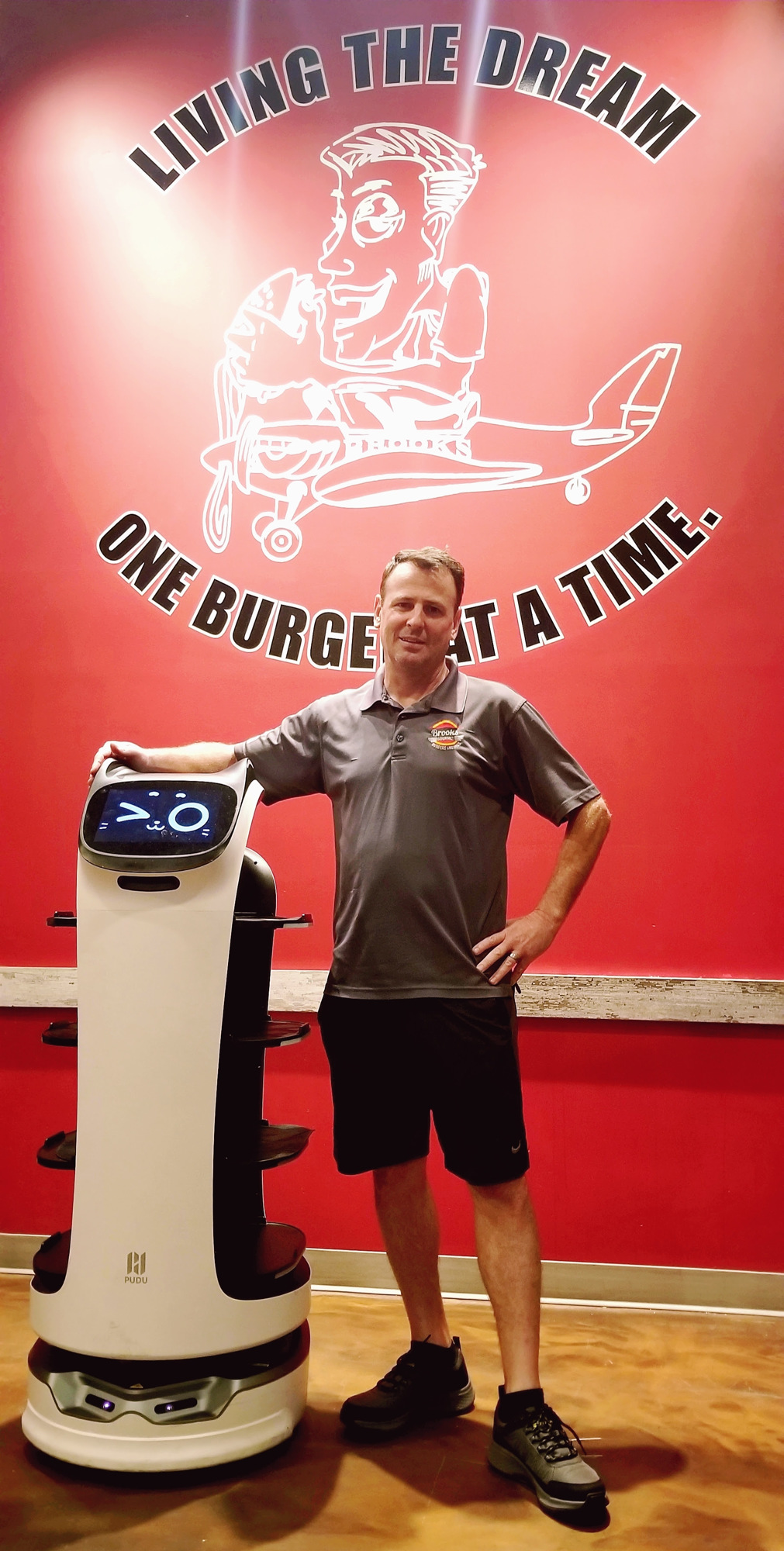 "The only way to have hospitality is to have hospitable people," he says. 
Pearl works for seven days the entire time the restaurant is open, which is 11 a.m. to 10 p.m. The robot comes at a monthly fee that is less than $3 an hour, Horne says. 
Embracing tech to survive
Like peers in the Sarasota-Bradenton market, Naples-based family-owned burger restaurant chain Brooks Burgers had been fighting the worker shortage the best it could. Owner Todd Brooks says he increased wages up to 20% — but still couldn't get the help he needed. Brooks eventually had to close 25-35% of the restaurant to continue to operate without diminishing the guests' experience. 
"We had the demand, but we couldn't serve them," he says.
That's when he turned to automated help. 
"We wanted to experiment with one to see if it was really going to help," Brooks says, noting he was a bit skeptical. "It ended up being so productive. It's like having an extra one-and-a-half people on board." 
Much like Anna Maria Oyster Bar, Brooks says his employees were a bit apprehensive about the new bot. After a week or two of training, everyone was on board. "After they realized how much work it was doing," he says, "then all of a sudden everyone fell in love with them." 
When Brooks first started looking into the robots, he visited other restaurants using them. "It didn't look like it was doing much," he says of the simplistic design of the bots. Then he realized it eliminated the servers' need to run back to the kitchen.
Even with the number of bots filling his dining rooms, Brooks still says they're not there to replace staff. Although, he does add he's not going to get rid of it even if there were a sudden influx of workers. 
The robot Brooks uses is designed and produced by Pudu Robotics. The BellaBot, with an interface designed to look like a cat, costs $15,000. Brooks has four BellaBots, alongside one KettyBot, a $9,000 smaller model. The restaurant is also getting a $17,000 HolaBot in about a week. The bots have been working at Brooks Burgers for two months. 
The future for Brooks is heavily automated. The restaurant is turning into a franchise model, for one, with the robots becoming part of the restaurant's base. Eventually, Brooks is interested in furthering the technology to robots that sanitize, mop and sweep overnight. 
The goal with the current bots is eventually regular guests will know to grab their food once the robot appears at their table without server oversight.